Dealmaker: Newmark Closes $111M in Single-Tenant Retail Deals
Newmark, New York, sold three Los Angeles-area single-tenant retail properties for $110.5 million.
Newmark Vice Chairman Bill Bauman, Executive Managing Director Kyle Miller and Associate Director Matt Schwartz represented the seller in the each transaction.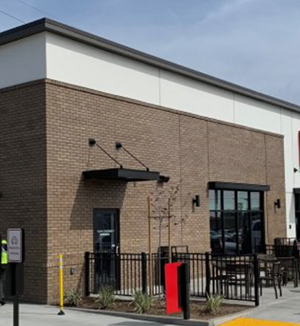 The largest transaction, a 111,624-square-foot Home Depot, sold for $61.8 million. The property at 5040 San Fernando Road includes a 94,530-square-foot Home Depot building in addition to outdoor garden sales area totaling 17,094 square feet. The 7.86-acre parcel fronts W. San Fernando Road. Bauman, Miller and Schwartz represented seller Decron Properties in the transaction. Buyer Charing Cross Partners is a private Los Angeles-based real estate partnership.
Bauman noted the property's zoning allows future redevelopment including multifamily or alternative uses.
Bauman, Miller and Schwartz also arranged the $35 million sale of a 29,500 square foot Amazon Fresh facility at 6855 La Cienega Boulevard in Los Angeles. Red Mountain Retail Group sold the asset to a private family office represented by Cushman and Wakefield Senior Director Kevin Held.
The third transaction, a 4,000 square foot Chick-Fil-A restaurant also on La Cienega Boulevard, traded for $13.7 million. Red Mountain Retail Group sold the property to a private Orange County-based investor.