Fitch Ratings: The Future of New York Office Space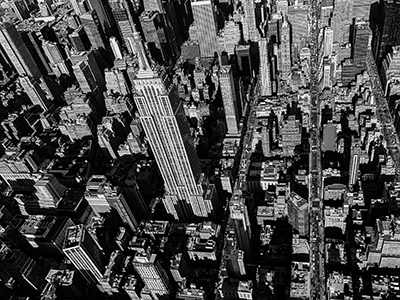 As the largest U.S. office market, New York provides a good case study of possible pandemic pressures on office demand, said Fitch Ratings, New York.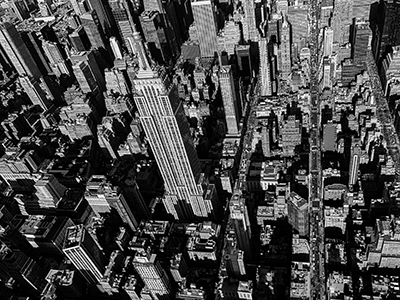 In a new report, What Investors Want to Know: The Future of New York Office Space, Fitch said its base case expectations for the city incorporate long-term headwinds such as potentially entrenched remote work and outmigration that could negatively affect office fundamentals.
"These pressures will result in uninspiring, below-average occupancy gains and net effective rent growth in the next upcycle," the report said. "Rated New York office real estate investment trusts likely will not see positive same-store net operating growth until 2022."
But Fitch noted it expects New York rent collections to remain resilient because office tenants have maintained operations and typically have long-term leases.
Uncertainty around the changing environment will make it more difficult for lenders to get comfortable with office properties with shorter-term leases to stable and weaker tenants, the report noted. "Values of single-tenant properties leased to non-investment-grade entities could be negatively affected given their binary risk, and lenders will devote even more attention to tenant operating performance," Fitch said. "Co-working tenants will face increased scrutiny as the viability of this business model is less certain. Loans with these characteristics coming up for maturity in the short term could face difficulties refinancing in this environment."
In addition, office tenants in business sectors that are more friendly to remote work such as financial services, technology, media and legal occupy significant space in many major coastal markets. "Before the coronavirus outbreak, most lenders and equity investors likely did not underwrite properties considering tenants' work from home risk," Fitch said.
Since April 2020, office loans have made up a larger proportion of CMBS transactions than before the pandemic, the report said. So far insurance companies, banks and non-bank lenders have been cautious and have increased their New York office lending exposure only modestly.
For commercial mortgage-backed securities transactions, Fitch said it is most concerned about office properties with concentrated or near-term rollover or tenancy risk. "Property performance will be increasingly bifurcated by quality, with Class A space outperforming Class B," the report said.