MBA CONVERGENCE Environmental Scan Examines Affordable Rental Housing Challenges, Opportunities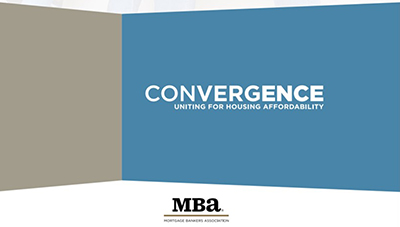 MBA CONVERGENCE, the national strategy by the Mortgage Bankers Association to bring together lenders, community leaders and public officials for new solutions to America's affordable housing challenges, released an Environmental Scan examining affordability challenges in rental housing markets.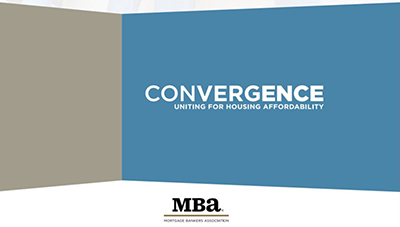 The document, Environmental Scan: Affordable Rental Housing Challenges & Opportunities, involved stakeholders from all corners of the housing industry, as well as community, consumer and civil rights groups, in the form of surveys and interviews. An earlier environmental scan examining the homeownership landscape, came out in 2020.
"In short, the challenges are formidable," the report said. "At the national level, the affordable housing crisis has been a significant and persistent feature of the rental market for quite some time and continues to worsen. The crisis is exacerbated by the rise in unemployment and lost wages in times like the current COVID-induced economic downturn but tempered by the unprecedented level of federal dollars that Congress has aimed at affected individuals and businesses."
The scan noted many of the stakeholders MBA contacted share the view that the nation faces an affordable rental housing crisis. "Even before the COVID-19 pandemic, more families were struggling with severe rent burdens exceeding half of their incomes, and over a million people experienced homelessness on any given night," the scan said. "The production of new affordable housing supply was failing to keep up with the creation of new households. The existing affordable housing inventory was aging and either falling into obsolescence or being redeveloped into higher rent housing in gentrifying markets. COVID has only intensified these problems."
"The findings reveal the stubborn reality of a rental affordability crisis that continues to challenge renters and our nation's housing markets," said MBA President and CEO Robert Broeksmit, CMB. "At the state and local level, market conditions, public budget decisions and longstanding policy approaches have created impediments to making significant progress against these challenges. The scan reveals that in many ways, the affordability crisis may actually be worsening, exacerbated by the rise in unemployment and lost wages due to the economic downturn caused by the COVID-19 pandemic."
Broeksmit said MBA will be a part of the solution. "MBA has an Affordable Rental Housing Advisory Council, actively analyzing the current challenges of affordable multifamily housing and exploring possible solutions to the concerns," he said. "Through CONVERGENCE, MBA and its members are working with public, private, and nonprofit partners to move the needle."
Broeksmit added he hoped that this environmental scan "will help inform affordable rental housing stakeholders' decisions on where to invest time, energy and resources in the affordable rental housing area."
The scan and other documents related to MBA CONVERGENCE can be found here.