Dealmaker: Gantry Secures $103M For The Arrive Apartments & The Sound Hotel Tower
Gantry, San Francisco, secured $102.7 million in financing to retire and replace the construction loan for The Arrive Apartments & The Sound Hotel in Seattle.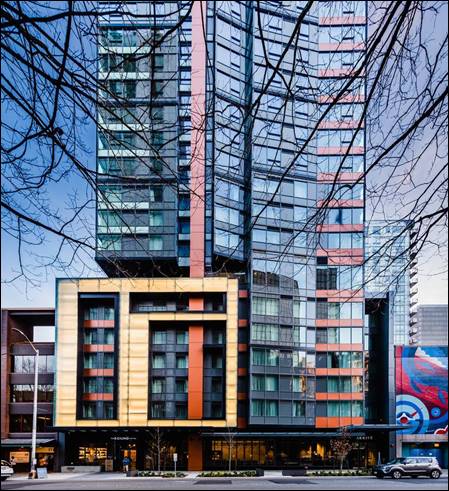 Located in central Seattle's Belltown neighborhood adjacent to Amazon's three-million square-foot headquarters campus, the mixed-use high-rise building has 344 apartment units over a 142-key hotel.
Gantry Principal George Mitsanas and Senior Associates Josh Natker and Pat Taylor secured the loan.
A life company lender provided the financing with a fixed-rate, interest-only payment structure. Gantry mitigated the existing loan's early prepayment covenants by negotiating with the previous lenders. Gantry had originated and serviced the original construction financing and will service the new permanent loan.
During the project's early phases in 2016, Gantry principals helped resurrect the tower when a member of the original development team was removed from the project for misusing funds. The subsequent receivership required construction to stop and jeopardized equity capital from a group of Chinese EB-5 investors. At the time, Gantry solidified a new sponsorship structure, preserved the original EB-5 investor equity and secured the 41-story tower's construction loan to navigate the receivership requirements to resolution.
Two high-rise development sponsors then finished construction and welcomed apartment occupants in late 2018, then opened the hotel to the public in early 2019. Since then, the apartments have achieved nearly 97 percent occupancy.