Student Housing Trends: A Q&A with JLL
(Image: JLL Capital Markets closed the sale of Naismith Hall, a 504-bed student housing community on the University of Kansas' campus in early 2021.)
MBA NewsLink interviewed JLL Capital Markets Senior Director Teddy Leatherman and JLL Valuation Advisory Senior Vice President Kai Pan about the current state of the student housing market and what might be in store for the sector.  

MBA NEWSLINK: With the 2021-2022 school year underway, how is the student housing sector faring?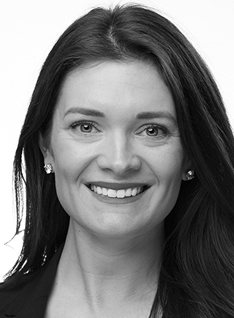 TEDDY LEATHERMAN: Exceptionally well. Investors have been very impressed with how well the asset class has performed through COVID and many universities are expecting their largest freshman class in history this fall, which only strengths the fundamentals of the sector.
NEWSLINK: Has COVID affected student housing values? 2020 was an outlier, but are values above or below where they were in 2019?

KAI PAN: COVID has certainly disrupted the market, as it wiped out effective rent growth and spiked vacancy in the first half of 2020. This has put a pause on valuation growth; as well, there were very few transactions during this period. As we moved into late 2020 and 2021, we've seen investor demand come back in droves.
Cap rates continue their downward trend behind strong demand from institutional buyers. According to Real Capital Analytics, the median cap rate for student housing shrank from 5.8 percent in 2019 to 5.5 percent in 2021. Values for core assets (walkable to Tier 1 universities) are back to, if not higher than, pre-pandemic levels, as evidenced by top quartile price per unit reported by RCA.
NEWSLINK: Is there increased investor interest in the student housing space? Are you seeing new entrants?
LEATHERMAN: Certainly. We are seeing new entrants to the space with each asset we market. Brookfield, TPG and GSA are great examples of large institutional investors entering the U.S. student housing sector.
Not only are we seeing investors divesting out of other product types and investing in student housing, but we are seeing conventional multifamily investors buying student housing assets and converting them to conventional multihousing.
NEWSLINK: Do you see this trend continuing through year-end and into 2022?
PAN: The market expects both debt and sales volume to keep its momentum to finish out 2021 and into 2022, as positive macro trends continue to fuel student housing fundamentals.
Many buyers see opportunity for increased rent growth offering attractive yields as student housing continues its growing trend as a strong asset class for both foreign and institutional investors.
(Views expressed in this article do not necessarily reflect policy of the Mortgage Bankers Association, nor do they connote an MBA endorsement of a specific company, product or service. MBA NewsLink welcomes your submissions. Inquiries can be sent to NewsLink Editor Mike Sorohan at msorohan@mba.org or NewsLink Editorial Manager Michael Tucker at mtucker@mba.org.)