Dealmaker: Merchants Capital Provides $18M for California Affordable Housing
Merchants Capital, Carmel, Ind., provided $18.2 million to Eden Housing to rehabilitate two California affordable housing communities: Emerson Arms and Arroyo Vista.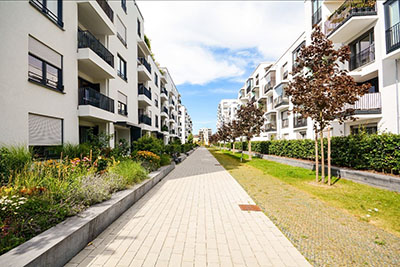 "It's just as vital to preserve and recapitalize affordable housing as it is to produce it," said Dwayne George, Executive Vice President and Head of Production at Merchants Capital. "With constraints on Private Activity Bond Volume Cap in California, Merchants is optimistic that partnering with key organizations such as Eden Housing to pilot creative debt solutions will complement the California Housing Finance Agency's efforts to address the affordable housing crisis in California."
Located in the San Francisco-Oakland-Berkeley metro, Emerson Arms is a 32-unit community with four one-bedroom units and 28 two-bedroom units. All 32 units are covered by a long-term Option 5 HUD project-based Section 8 contract.
Arroyo Vista is a 156-unit property in Mission Viejo, Calif. Constructed in 1995, it houses 36 one-bedroom units, 72 two-bedroom units, 40 three-bedroom units and eight four-bedroom units in nine buildings, all affordable to residents earning 35 percent to 60 percent of area median income. Rehabilitation plans for the property include major plumbing upgrades to address slab leaks, exterior stairs and railings, window replacement and carport and trash enclosure repairs.
"Like many affordable housing providers, we are feeling the implications of bond financing constraints," said Darnell Williams, Eden Housing Senior Director of Asset Management. "These two properties, although having very different financial profiles, were each in need of a seven-figure capital infusion to buy us time before the next tax credit syndication is available."