MBA Submits Comments on FHFA Proposed GSE 2022-2024 Housing Goals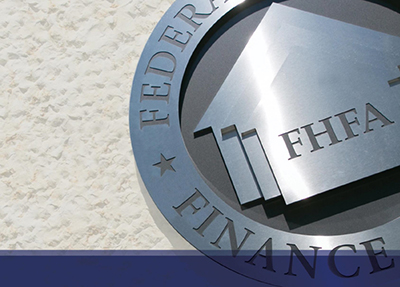 The Mortgage Bankers Association on Monday submitted comments to the Federal Housing Finance Agency on its proposed rule for 2022-2024 housing goals for Fannie Mae and Freddie Mac.
The letter generally supports FHFA's proposed single-family goals for low-income and very low-income families, calling them "reasonable in relation to the market forecast; but said the proposed goals for multifamily raise "fundamental questions" as to their practicality and applicability.
(Fannie Mae and Freddie Mac are required by statute to promote access to mortgage credit throughout the nation and provide assistance to the secondary market to support housing for low- and moderate-income families; the Federal Housing Enterprises Financial Safety and Soundness Act requires goals for low- and moderate-income families, very low-income families.)
Under the proposed rule, FHFA would require moderate increases in the single-family benchmark levels relative to the current goals, as well as new approaches to the single-family benchmarks associated with low-income and minority census tracts.
Single-Family Goals—Low-income and very low-income goals
MBA said FHFA's proposed single-family goals are "reasonable in relation to the market forecast," noting the low-income and very low-income purchase goals are proposed to be set slightly above the midpoint of the projected confidence interval in the market forecast.
"By setting the benchmark levels above the midpoint but within the confidence interval, the Enterprises will be encouraged to expend significant effort and execute thoughtful strategies in order to meet meaningful yet attainable goals," wrote MBA Senior Vice President of Residential Policy and Member Engagement Pete Mills. "All three of these goals should lead to robust Enterprise activities to support low-income and very low-income households."
MBA also expressed support for FHFA's establishment of new area-based subgoals, including a subgoal specific to low-income households in minority census tracts. MBA called this a "thoughtful mechanism by which to focus Enterprise efforts on low-income borrowers and to address the minority homeownership gap."
Impact of PSPAs
However, MBA said it remains concerned that other limits on the Enterprises' businesses could adversely impact their ability to provide ample liquidity for loans to historically underserved populations, noting certain provisions of the January amendments to the Enterprises' Senior Preferred Stock Purchase Agreements, in particular, were misaligned with the housing goals.
"The limits on purchases of loans with multiple risk factors, for example, likely would impede the Enterprises' ability to meet the housing goals," MBA said. "While these provisions were recently suspended, MBA urges FHFA to pursue any future safety-and-soundness provisions of this nature through its supervisory processes rather than through the PSPAs. The enforcement of such provisions through the PSPAs would prove inflexible, difficult to adjust based on changing market conditions, and challenging to implement without significant disruption in the housing market."
Multifamily Goals
FHFA's proposed multifamily affordable goals and subgoals for 2022-2024, which FHFA acknowledges are "a substantial increase" over the current goals, raise three fundamental questions: (1) is the proposed level of goals appropriate; (2) should the Enterprises be subject to three separate multifamily affordable standards; and (3) should the multifamily goals cover the full period of 2022-2024?
MBA Senior Vice President of Commercial/Multifamily Policy Mike Flood said MBA agreed that the goals should be a "challenge" and that, given past performance, the proposed levels of the goals are understandable. However, he noted "even looking just one year out, however, the absolute nature of the caps means that the appropriateness of the goals will depend significantly on the Enterprises' allowable and achieved business volumes." MBA recommended FHFA consider adjusting the structure and form of the goals to make them clearer and more actionable.
The letter also noted the Enterprises currently are subject to three multifamily affordable standards:
• Multifamily housing goals and subgoals established by regulation under FHFA's statutory housing goals authority,
• Appendix A to FHFA's Conservatorship Scorecard, as modified year to year, and
• Section 5.13 of the PSPAs of each Enterprise, which currently is suspended.
MBA said the three existing standards measure performance in different ways and are a "poor fit" for the eventual exit of Fannie Mae and Freddie Mac from conservatorship. MBA suggested FHFA instead could consolidate all multifamily affordable housing goals into a single set of standards, leveraging FHFA's statutory housing goal authority.
Additionally, MBA recommended FHFA consider issuing the proposed goals to cover only the one-year period of 2022, noting economic uncertainty could result in the goals' obsolescence over a three-year period.