People in the News Oct. 7, 2021
Equity National Title Appoints Jenn Pensa as COO

Equity National Title, Providence, R.I., named Jennifer Pensa Chief Operating Officer. She will manage day-to-day operations of the business, managing and strategically optimizing systems, technology and production processes.
Pensa comes to Equity National Title with decades of experience overseeing people and implementing operational systems. She was most recently Executive Vice President and Chief Innovation Officer with Chelsea Groton Bank in Groton, Conn. Before that, she was a vice president with WSFS Bank in Delaware. She has also served as Vice President and Senior Operations Officer with Guilford Savings Bank in Connecticut.

LBA Ware Taps Lyndal McLaughlin as Software Implementation Consultant
LBA Ware, Macon, Ga., named Lyndal McLaughlin software implementation consultant. She will train and assist lenders as they implement LBA Ware's incentive compensation management platform.
McLaughlin has more than 30 years' experience in the mortgage industry, first launching her career as a receptionist at a mortgage lender. She went on to gain experience in loan origination, processing, underwriting, closing and operations. Most recently, she served as a compliance product implementation manager for lending compliance risk software company QuestSoft.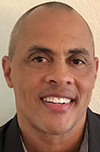 On Q Financial Names Jeff Anderson as Vice President of Retail Operations.
On Q Financial, Tempe, Ariz., named Jeff Anderson, a 20-year veteran in the mortgage industry, as Vice President of Retail Operations..
Anderson previously served as Senior VP of Sales and Marketing at Magna Funding Corp.; and Group VP of Mortgage Operations at SunTrust/Truist; and FVP of Mortgage Fulfillment at PennyMac Loan Services.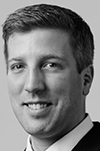 Pilgrim Christakis Promotes James Morrissey to Partner
Pilgrim Christakis LLP, Chicago, promoted Jim Morrissey to the firm's partnership. He formerly served as an associate for six years.
Morrissey joined Pilgrim Christakis after beginning his career at the State Appellate Defender's office in Chicago. He represents financial institutions and related service providers in consumer protection cases, class actions and government investigations. His clients operate nationwide and include banks, credit card issuers, payment processors, financial technology firms, mortgage originators and servicers, automotive and personal property finance companies and debt collectors. He also counsels his bank and non-bank clients on compliance with various state and federal banking regulations.
Tony Pistilli Joins Accurate Group as Director of Valuation Operations, Chief Appraiser
Accurate Group, Cleveland, Ohio, named Tony Pistilli Director of Valuation Operations and Chief Appraiser. He will lead Accurate Group's valuation operations, compliance, valuation strategy and product innovation functions, including Traditional Appraisal, BPO, Inspections, Data and Analytics and ValueNet.
Pistilli most recently served as Senior Vice President and General Manager of Valuation Services and Chief Appraiser for Computershare Valuation Services LLC and has more than 30 years of executive level real estate appraising and lending experience with national banks, mortgage companies, federal agencies and major appraisal management companies.

Cherry Creek Mortgage Promotes Phil Tidwell to Vice President of Marketing Operations
Cherry Creek Mortgage, Denver, promoted Phil Tidwell to Vice President of Marketing Operations from his prior role as Director of Marketing Operations.
A 10-year veteran of Cherry Creek, Tidwell started as Communications and Development Manager, responsible for internal communications strategy and development of marketing and technical documents, including product advertising, training program materials, eLearning content, and policy and procedure sets. Prior to joining Cherry Creek, he served as educational products development manager at the Financial Planning Association and held positions with First Franklin and Merrill Lynch.

Bryan Self Joins Gateway First Bank as Chief Information Officer
Gateway First Bank, Tulsa, Okla., named Bryan Self as its Chief Information Officer, responsible for overseeing all of Gateway's technologies and processes.
Self has nearly three decades of experience in the financial services industry in roles ranging from Internal and IT Auditor to Executive Director of IT. Prior to joining Gateway, he worked at Arvest Bank in a number of roles. Most recently, as Executive Director, he mentored and lead a team of more than 130 technologists that specialized in software design, development, support, database administration, business analysis and electronic transaction services.
FHFA Announces Changes to Common Securitization Solutions Board Structure; Names Matthew Feldman Chairman of Board
The Federal Housing Finance Agency (announced that Common Securitization Solutions is undertaking a series of actions to better align its corporate governance structure with its core mission of supporting the infrastructure for Fannie Mae and Freddie Mac mortgage-backed securities issuance. Matthew Feldman has been named Chairman of the Board of Managers at CSS to assist in this transition on an interim basis.
In early 2020, FHFA explored expanding the role of CSS to serve a broader market. After a nearly two-year review, FHFA determined that CSS should instead focus on maintaining the resiliency of the Enterprises' mortgage-backed securities platform. This decision allows CSS to stay focused on the safety and soundness of the housing finance market and reduce unnecessary expenses as the Enterprises rebuild capital. As a result, the independent members of the Board of Managers brought on as part of the CSS market expansion activity have left the Board. Anthony Renzi will remain as the Chief Executive Officer of CSS and member of the Board.
Feldman served as President and CEO of the Federal Home Loan Bank of Chicago from April 2008 until December 2020, after serving in several executive capacities at the Bank since starting in 2003, including Chief Risk Officer and Executive Vice President of Operations and Technology. He was previously President of Continental Trust Co., and served in a number of other roles in capital markets, investments and general management during his 15 years there.
Tyler Bohn Joins Solidifi as SVP of Sales
Solidifi, Buffalo, N.Y. named Tyler Bohn Senior Vice President of Sales.
Bohn brings more than 15 years of expertise in the mortgage industry, primarily in title, appraisal, fulfillment and technology solutions. Prior to joining Solidifi, he served as Executive Vice President of Enterprise Business Development with Incenter Mortgage Advisors. He began his career at First American Mortgage Solutions in 2011 where he held several positions, including Default Sales Manager, Mortgage Servicing Solution Executive, Sr. Director of Sales Operations and Sr. Director of Client Engagement.

Enact Announces Board of Directors
Enact Holdings Inc., Raleigh, N.C., announced its Board of Directors, recently formed with Enact's initial public offering, which closed on September 20. Enact's 11-member Board includes eight independent directors:
• Dominic Addesso, Non-Executive Chairman of ClearView Risk Holdings LLC; non-Executive Chairman of BMS RE and director of BMS Group Ltd.
• John D. Fisk, Director of AGNC Investment Corp. and retired CEDO of the FHLBanks Office of Finance, a division of the Federal Home Loan Banks
• Rohit Gupta, CEO and President of Enact Holdings Inc.
• Sheila Hooda, CEO and President of Alpha Advisory Partners
• Thomas J. McInerney, CEO and President of Genworth Financial Inc.
• General Raymond T. Odierno, Senior Advisor to JPMorgan Chase & Co. and Teneo Holdings LLC and retired four-star general in the U.S. Army
• Robert P. Restrepo Jr., retired Chairman, President and CEO of State Auto Financial Corporation
• Daniel J. Sheehan IV, Executive Vice President, CFO & CIO of Genworth Financial Inc.
• Debra W. Still, CMB, President and CEO of Pulte Financial Services
• Westley V. Thompson, President and CEO of M Financial Group
• Anne G. Waleski, former Executive Vice President and CFO of Markel Corp.