Joseph D'Urso of TitleEase on Franchising Title Agencies
Last month, the Lincoln Family of Companies, Providence, R.I., launched a title and settlement services franchise business, TitleEase, to allow entrepreneurs involved in the real estate sales and financing industries to expand their businesses and enter new revenue streams via a compliant, turnkey title and closing business
MBA NewsLink spoke with Joseph D'Urso, CEO of TitleEase, on the advantages of the franchise model and its potential benefits to lenders.
MBA NEWSLINK: Why did you decide to develop a franchise model and tell us why you think it should appeal to lenders?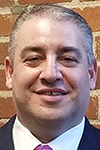 JOSEPH D'URSO, TITLEASE: We developed the franchise model because we thought it was important to make it easy for lenders, Realtors, mortgage servicers and other service providers to better control the customer experience vis-à-vis title and closing while also earning revenue from the title and settlement revenue. 
It's a logical progression given the expense they have occurred and the time they have committed to capture clients and cultivate those relationships. We think it should appeal to every lender (or realtor and mortgage servicer) because it allows them, in a compliant manner, to:
Control the customer experience, improve customer retention and increase referral business;
2. Create an extra revenue stream via title premiums and settlement fees;
3. Have full control of the title business (unlike a Joint Venture by definition); and
4. In the process, build a business that has its own enterprise or terminal value.
NEWSLINK: The title insurance industry generated $19.2 billion in title insurance premiums during 2020. What are the major differences between a JV and franchise?
D'URSO: There are numerous differences, but let's also make the assumption that we are comparing the franchise to a compliant JV, as there are plenty of JVs out there that would not stand up to scrutiny  ̶  especially with regard to RESPA compliance. However, even compared to a compliant JV, we believe the franchise model has some significant advantages:
1. First and foremost is control. The Franchisee controls the entire customer experience as title and closing company because they manage all customer-facing functions of the title process. This control is important to lenders, Realtors, servicers and other services providers so they can offer the best customer experience possible in a way that THEY think is best.
2. In addition to controlling the customer experience, the franchisee also has 100% control over the actual title company since they own it! Alternatively, by definition, a JV is controlled in some form or fashion by TWO entities and that requires a continuous alignment of thinking between the parties for long-term success. In the franchise model, it is the sole decision of the franchisee on how they want to manage, finance or even sell the business. The franchisee also manages expenses which is clearly a more transparent view of their actual earnings versus a JV split.
3. Another significant advantage is transparency. The franchisor, TitleEase, has had to file its plan and system with regulators via a Franchise Disclosure Document and Franchise Agreement. This filing includes specific details on fees and operating costs. Each franchisee knows that they are getting the same deal as every other franchisee and that there is no gamesmanship regarding those deals. Additionally, there is complete transparency with regards to who is earning what fees for the various duties performed in the transaction.
4.      Another distinct advantage is that a franchise is another source of revenue.  If the rate environment changes and mortgage rates push higher as anticipated, total volumes may be reduced and GOS margins may tighten. Some lenders may want to diversify revenue through other business lines. Our turnkey solution provides a fast buildout of a new business (and line of revenue) that leverages the lender's core business and much of its existing infrastructure.
NEWSLINK: Why can't lenders just start up their own title companies?
D'URSO: They certainly can start their own title companies; and for some, that may very well be the direction they pursue. However, starting a business from scratch is not an easy thing to do and has plenty of potential pitfalls. Given the highly regulated nature of the title industry, many opt for a quicker, simpler and more cost-effective solution and rely on our 10+ years of experience. The turnkey TitleEase system makes it easy to create a comprehensive and robust title company quickly and easily.
NEWSLINK: What about compliance?
D'URSO: This is the most important question. Oftentimes, the fast and/or simple solution in the title business is not RESPA compliant and this can do significant harm to an existing business. The TitleEase team worked with some major compliance law firms to ensure our franchise product would be fully legal, transparent and compliant. We even obtained a formal legal opinion stating that the system, as designed, is RESPA compliant. From an operational perspective, we provide our franchisees with an out-of- the-box compliant framework. We assist with licensing, provide system and operational training and support, and monitor regulatory changes that impact the title operations for each franchise.
NEWSLINK: What is the process like to start a franchise? 
D'URSO: It is truly very simple. We work with new franchisees from initial conversation to grand opening in assisting with corporate structure, office infrastructure, licensing and training. Post opening, we are involved in the daily processing of orders throughout the franchise lifecycle. It really is unique and a game changer in the title and settlement business.
Potential franchisees can contact the TitleEase team via phone at 877-696-5462 or learn more at www.titleeasefranchise.com. The actual process from there is relatively easy as the TitleEase team will handle most of the tasks necessary to get a franchisee up and running and producing title as their very own branded title company.
(Views expressed in this article do not necessarily reflect policy of the Mortgage Bankers Association, nor do they connote an MBA endorsement of a specific company, product or service. MBA NewsLink welcomes your submissions. Inquiries can be sent to Mike Sorohan, editor, at msorohan@mba.org; or Michael Tucker, editorial manager, at mtucker@mba.org.)