People in the News Oct. 21, 2021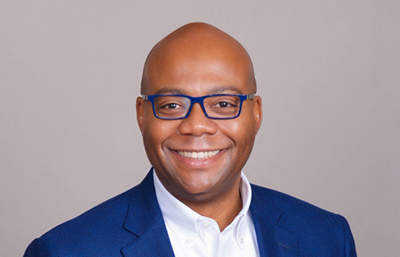 VantageScore Names Silvio Tavares President & CEO; Barrett Burns Transitions to Vice Chairman

VantageScore Solutions LLC, Stamford, Conn., named Silvio Tavares President and CEO and said Barrett Burns, founding President and CEO of VantageScore, has transitioned to a newly created position of Vice Chairman.
Tavares is a financial services industry and fintech veteran. He was formerly a senior executive at Visa and Fiserv\First Data. For both companies, he led their data and information products businesses, leveraging financial data to decrease risk for banks and merchants while increasing their revenues. More recently he was founder, Chairman and CEO of the Digital Commerce Alliance, a global trade association serving banks, fintech and technology companies.

BlackFin Names Suha Beidas Zehl Chief Innovation Officer
BlackFin Group, Englewood, Colo., named Suha Beidas Zehl Chief Innovation Officer, responsible for live projects and working to build out BlackFin's consultancy practice.
Zehl has more than 35 years of experience in various industries including financial services, mortgage lending, technology, business intelligence and higher education. She was Founder/President of her own consulting firm, Z Technology Solutions. She serves on the Board of Directors for Women with Vision as well as the Board of Governors for the National Association of Minority Mortgage Bankers of America (NAMMBA). She is also a Certified Delegate with the National Association of Women in Real Estate and Banking (NAWRB) as well as a Visionary Ambassador with NAMMBA.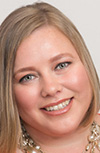 Penn State Honors MBA's Jill Ferguson
The Penn State Hotel and Restaurant Society and Penn State School of Hospitality Management honored 10 alumni on Oct. 13. Among the honorees is Jill Ferguson, class of 1998, Associate Vice President of Conference & Registration with the Mortgage Bankers Association
The Penn State Hotel and Restaurant Society was founded to strengthen all hospitality professions and enhance the reputation of the Hospitality Management program. PSHRS is an Affiliate Program Group of the Penn State Alumni Association and the College of Health and Human Development Alumni Society.
Ferguson has been with MBA since 2011 and has more than 23 years of experience in the event and hospitality industry. She oversees 18 MBA meetings annually and oversees high-performing, cross-functional teams.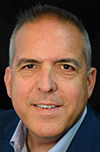 Phil Huff Named CEO of Xpanse
Xpanse, Seattle, a provider of automated lending technology, hired industry veteran Phil Huff CEO, responsible for leading the company beyond its successful beta trial, to the market nationwide.
Huff brings more than 25 years of experience in the real estate finance industry to the company. His leadership roles have ranged from technology startups and growth stage organizations to mature, $100MM divisions of public companies. He served previously as CEO of eLynx and Platinum Data, which were subsequently acquired by Black Knight and CoreLogic, respectively.
Lenderworks Appoints Mario Gomez as EVP, Director of Capital Markets
Lenderworks, Fairfax, Va., appointed Mario Gomez as Executive Vice President and Director of Capital Markets, responsible for overseeing and growing the firm's capital market consulting and support services for mortgage lender clients.
Gomez comes to Lenderworks with 16 years of experience in the capital and secondary markets of the mortgage industry, most recently having served as Executive Vice President and Director of Capital Markets with TowneBank Mortgage.

Depth Public Relations Promotes Johnna Szegda, Jenny Moss
Depth Public Relations Inc., Atlanta, promoted Johnna Szegda and Jenny Moss to Client Services Directors. They are responsible for delivering deep strategic guidance and broader industry relations for their client relationships as well as supporting broader agency growth initiatives.

Szegda joined DepthPR in Q1 2018 following an initial six-month contract engagement with the firm. Previously, she served as program and operations coordinator for a not-for-profit focused on building women's political power and civic engagement. She served as a supplemental instructor for introductory philosophy courses as she earned her bachelor's degree in English at Georgia State University.
Moss joined DepthPR in Q4 2018 after serving as a marketing and communications specialist with a metro-Atlanta mortgage banking firm and as assistant director of media relations at Mercer University in Macon, Ga. Moss holds a master's degree in sports management and policy and a bachelor's degree in public relations, both from The University of Georgia in Athens, Georgia.

ChainLogix Appoints Jeryl Graham as Vice President of Operations
ChainLogix Mortgage Solutions, Ft. Lauderdale, Fla., named Jeryl Graham Vice President of Operations. She will be responsible for expanding the company's title and mortgage services, which are based out of ChainLogix's Operations Center in Melbourne, Fla.
Graham has led new product development, managed profit and loss, implemented governmental compliance and policy as well as quality control and change management.

LenderClose Promotes Allen Jingst to Chief Revenue Officer
LenderClose, Des Moines, Iowa, promoted Allen Jingst to Chief Revenue Officer to provide strategic guidance as well as alignment across the fintech's departments. He also oversees current and prospective partnerships.
Before joining LenderClose, Jingst was with Dwolla, a company that provides access to real-time payments for businesses, and he also spent six years at DICE, a tech industry-focused recruiting engine.
On Q Financial Hires Jason Winkler as Senior Vice President of Business Development
On Q Financial, Tempe, Ariz., hired Jason Winkler as Senior Vice President of Business Development. He will create new strategies for Business Development, Sales Enablement and Growth for several On Q Financial channels.
Winkler has 20 years in the lending industry. As Senior Director of Business Development at Wipfli LLP, Winkler grew his nationally recognized division's top-line revenue 6X. His focus on individual development is instrumental to On Q Financial's continued growth.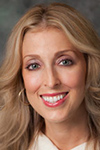 Tricia Migliazzo Joins Lenders One as Senior Vice President of Origination Sales
Lenders One, Atlanta, appointed Tricia Migliazzo as Senior Vice President of Origination Sales, responsible for managing sales teams responsible for Lenders One membership and Lenders One products.
Migliazzo joins Lenders One with more than 20 years of management experience in the mortgage banking industry, including a previous role with Lenders One and Altisource, where she served as Director of Business Development. She was most recently Vice President of Member Engagement with the Mortgage Bankers Association, where she led MBA's residential member recruiting and member engagement initiatives nationwide.
Brian Hale Launches Mortgage Consultancy Business
Brian Hale, a mortgage industry executive with more than 40 years of experience, launched a new consultancy business, Mortgage Advisory Partners, Newport Coast, Calif. MAP's focus is on the mortgage industry including mortgage bankers, mortgage brokers, banks, home builders and realtors to improve their mortgage-related businesses.
The firm's partners work with executive leadership to develop strategies to assist mortgage-related companies with navigating the challenges of operating and growing their businesses by identifying opportunities to optimize their value.
Hale has grown several organizations into top-five originators. He has held numerous C-Suite positions for ClosingMark Financial Group – the financing arm of William Lyon Homes, Stearns Lending, MetLife Home Loans, MetLife Bank, Countrywide, Wells Fargo and Fleet Mortgage.