Dealmaker: Alliant Credit Union Funds Three Student Housing Loans Totaling $51M
Alliant Credit Union, Chicago, closed $51 million in financing for three student housing properties located near Louisiana State University, Baylor University and the University of Tennessee, Knoxville.
"As college students returned to campus this fall, we have continued to see heightened investor interest in the student housing market, in particular near top-tier schools," said Paul Letourneau, Manager of Commercial Loan Originations with Alliant Credit Union.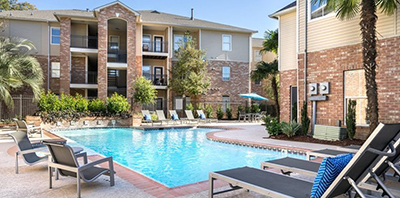 In Baton Rouge, La., Alliant provided acquisition financing to Versity Investments, Aliso Viejo, Calif., for a student housing property associated with Louisiana State University. The purpose-built apartment building has 244 residential units with 466 beds. Located one mile south of LSU, it is fully leased for the 2021/2022 school year and historically operates at near-full occupancy with favorable pre-leasing statistics. Sponsor Versity Investments manages more than 30 student housing properties across the country and is a repeat Alliant borrower.
Walker & Dunlop Capital Markets Director Josh Perew referred the transaction to Alliant.
In Waco, Texas, Alliant closed on acquisition financing for a 116-unit/455-bed student housing property one mile from Baylor University. The flexible loan structure included a three-year term with extension options, flexible yield maintenance and a 30-year amortization schedule. Patrick Short, Walker & Dunlop Senior Director, referred the opportunity to the lender.
Alliant also funded a loan that refinanced Maplehurst Park in Knoxville, Tenn., a multifamily property with 20 garden-style and low-rise contiguous buildings totaling 196 units. The property, located adjacent to the University of Tennessee campus along the Tennessee River, overlooks Neyland Stadium and students make up nearly 60 percent of the residents. Upon acquisition, the sponsors invested $6.25 million to gut renovate all units and improve the façade and landscaping.
Grandbridge Real Estate Capital Senior Vice President Bill Mattice and Vice President Paul McDonald referred the Knoxville opportunity to Alliant.