ESG and its Impacts on CRE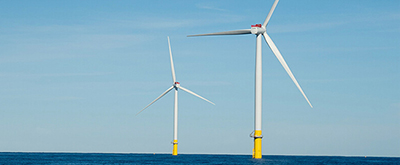 Adrian Ballinger serves as a Policy Advisor for Commercial/Multifamily Finance with the Mortgage Bankers Association. His portfolio includes climate change and ESG policy, among other issues. Previously, he worked on Capitol Hill as an Economics Policy Advisor for Rep. Kurt Schrader, D-Ore. He can be reached at aballinger@mba.org.

Environmental, Social and Governance criteria is an investment strategy focused on making the world a better place. This is not a new idea; versions of sustainable investing trends have emerged in the past. But the explosive growth and rapidly increasing capital allocation toward "ESG" friendly assets is unprecedented.
Simply put, regular people want their savings invested in products that make the world a better place, more so now than ever before. These shifting preferences have increased demand for ESG products in the U.S and across the world. The Forum for Sustainable and Responsible Investment reports total US-domiciled assets under management using ESG strategies increased by 42 percent between 2018 and 2020. That means that right now, one in three U.S. dollars under management are ESG-focused. This is an exciting time with rapid growth of investment unfolding in a space that is still undefined.
ESG is Everywhere: What It Means For Our Industry
In commercial real estate finance, much like the rest of the market, ESG is still very new and largely undefined. Financial institutions are defining ESG for themselves, but external benchmarks, indexes and standards that measure sustainability and social impact in the CRE world are becoming more important and are growing in number. At the moment, no single standard has emerged from the pack as the leading ESG standard for commercial real estate.
The Mortgage Bankers Association is currently working on initiatives to help our members navigate the intersection of ESG and commercial real estate finance. MBA is collaborating with MISMO, the mortgage industry's standard-setting body, to develop green lending and ESG standards. Additionally, MBA's Green Lending Roundtable, which consists of members that work together and share information on ESG, regularly meets to share investor expectations and appetites. Lastly, MBA continues to put together education and thought leadership of these topics. We encourage members to join efforts on ESG and climate change to learn and contribute.
MBA is closely tracking how regulators, both domestically and internationally, are approaching the ESG and climate change space. MBA has already engaged with regulators at the Federal Housing Finance Agency, Securities and Exchange Commission and the U.S. Treasury to relay commercial real estate finance priorities on ESG and climate change risk.
For example, in response to an SEC request for input, MBA outlined a set of guiding principles we believe that the SEC should follow, the primary points of which are "stay in your lane" and "differentiate between ESG and climate risk." We believe these and other priorities ensure financial regulators do not forget that their role is not to enact climate change policy.
Right now, MBA is in the process of coordinating with other trade associations to formulate a response to the Treasury Department's Federal Insurance Office request for input on climate change risk in the insurance sector. Broadly, we continue to track developments at the SEC and other regulators for expected climate change risk disclosures, which are expected later this fall or early next year.
How ESG is Changing Commercial Real Estate Webinar Tuesday, Oct. 12
As MBA continues to engage with regulators on ESG and climate-related issues, increased collaboration with our members is important to ensure we effectively represent commercial real estate finance in policy discussions. We encourage members to get involved in our Green Lending Roundtable as well as collaborate with relevant working groups to respond to regulator rulemaking and requests for input.
We also encourage our members and nonmembers to register for our upcoming ESG Webinar Series, ESG 101, How ESG is Changing Commercial Real Estate on Tuesday, Oct. 12 from 3:00 – 4:00 p.m. ET. The webinar, free to MBA members, will cover a broad overview of ESG and feature a panel discussion on how ESG is changing the way commercial real estate finance firms are doing business.