Apartment Demand Soars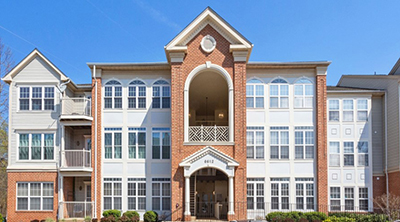 Demand for apartments continues to soar. RealPage, Richardson, Texas, reported the nation's occupied apartment count jumped by more than a quarter-million units during the third quarter.
"That's the biggest quarterly product absorption figure seen in records that go back to the early 1990s," said RealPage Chief Economist Greg Willett.
Recent apartment leasing has been particularly strong at luxury Class A properties, which reflects substantial job production in higher-paying employment sectors. In addition, growing home prices and limited for-sale inventory mean many would-be buyers have remained renters and some households who have sold homes recently are now renting again, RealPage said in a new report, U.S. Apartment Demand in 3Q Reaches a Stunning High.
"Apartment demand also has benefitted from a wave of new household formation among young adults, including recent college graduates as well as some young workers who had returned to live with their parents when the COVID-19 pandemic first emerged," Willett noted.
Has Apartment Demand Peaked?
Willett said RealPage anticipates near-term apartment demand will remain well above historical norms. "However, it seems likely that the product absorption volume will ease to some degree from 2021's high level," he said, noting most economists expect more lower-wage than high-wage job additions in the near future. "That growth pattern runs counter to what was seen over the past year or so, as recovery from Spring 2020's mass layoffs registered more quickly in high-paying industry segments like professional services and the tech sector," he said.
Also, the demand bounceback in large gateway markets could slow, Willett said. And build-to-rent single-family homes could drain off some demand for apartments in multifamily properties, Willett noted. "We'll have to wait and see how demand sources for this line of product are split among those who previously rented apartments, those who previously rented older single-family product from mostly mom-and-pop landlords, and those who are downsizing from larger single-family homes that they owned," he said.