REITs Show Significant 2021 Gains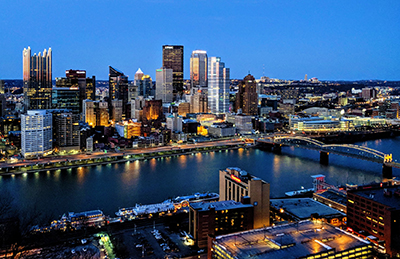 JLL, Chicago, said real estate investment trusts have shown strong earnings growth in 2021.
Nearly two-thirds of REITs beat their second quarter cash flow estimates, JLL said in a new M&A and Strategic Transactions Monitor report. REITs currently rank among the best performing of Wall Street's 11 main investment sectors.
Additionally, REITs in previously out-of-favor sectors such as retail, office and hospitality have shown significant gains this year. Retail REIT prices are up 56 percent, while office and hospitality REITs are both up 15 percent. This has led to significant REIT mergers and acquisitions activity, JLL said.
"REIT M&A volume has broken a 15-year record that was set back in 2006," said Steve Hentschel, Head of the M&A and Corporate Advisory Group with JLL Capital Markets. "All major sectors contributed to the record, which implies a very favorable deal making environment for our sector. Confidence has returned, most REITs have strong currencies to use in strategic mergers, debt is historically cheap and debt markets are liquid."
Hentschel said alternative asset classes including cold storage, data center and life sciences real estate REITs are outpacing the traditional REIT asset classes. Alternative REIT assets comprise most of the U.S. REIT universe today with more than 60 percent of the sector's equity market capitalization. Alternative asset classes can generate higher average risk-adjusted returns, attractive in-place yield and higher long-term net operating income growth outlook, JLL said.
"There is a significant demand and supply imbalance in the alternative asset classes, with high-quality platforms and assets generating strong interest from a wide array of investors," said Sheheryar Hafeez, Managing Director with JLL. "We expect the trend to continue in 2021 and beyond, as fewer and fewer attractive opportunities are left to execute on."
Today, a median REIT owns nearly $4.5 billion of real estate, more than four times higher than just two decades ago, JLL said. The report said economies of scale has fueled REIT growth over time because larger REITs have lower cost of capital than smaller REITs.
"We looked at all major REIT initial public offerings priced over the last five years and noticed a positive correlation between the size of the listed REIT and its relative performance one year following the listing," Hafeez said. "This further supports the argument that bigger is generally better in REIT-land."
JLL said it does not anticipate inflation concerns will negatively affect REIT performance; "In fact, inflation may drive positive performance," the report said. "During the last 30 years or so, the U.S. economy has experienced five periods with similarly elevated inflation levels, and, being resilient performers, public REITs outperformed the broader market (S&P 500) four out of five times."