MBA Opens Doors Foundation Announces 2021 Award Winners
(Eddy Perez, CMB, accepts MBA Opens Doors Foundation Community Champion Award from Debra Still, CMB, at the MBA Annual Convention & Expo Oct. 19.)
SAN DIEGO–The Mortgage Bankers Association announced recipients of the MBA Opens Doors Foundation annual awards, which recognize those who have made lasting contributions to advance the Foundation's mission of providing mortgage and rental assistance to families with critically ill or injured children.
The Foundation presented its annual Community Champion Award, the Founder's Award and the Spirit Award during the MBA 2021 Annual Convention & Expo.
The 2021 Opens Doors Foundation award winners are:
Community Champion Award: Eddy Perez, CMB, CEO of EPM (Equity Prime Mortgage)
Founder's Award: Marcia M. Davies, MBA Chief Operating Officer and Founder of mPower
Spirit Award: Lennar Mortgage
"I am honored to recognize this year's award recipients for being true champions in supporting the mission of Opens Doors," said Debra W. Still, CMB, president and CEO of Pulte Financial Services and Chairman of the Foundation's Board of Directors. "Our award winners have demonstrated time after time their commitment to the Opens Doors' mission, even more so during this unprecedented period when thousands of families have turned to Opens Doors for housing assistance."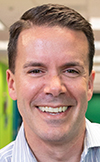 The Community Champion Award, created in 2013, recognizes an individual, group or company that has dedicated significant time and effort to advance the Foundation's mission. Eddy Perez, CMB, was chosen for his creation and launch of EPM's Choose Kindness campaign in support of the Foundation's Home Grant Assistance Program.
Since the campaign's inception, Perez and EPM have donated more than $230,000, which far exceeded their initial pledge of $100,000.
The Founder's Award recognizes one or more individuals whose demonstrated action has occurred over a sustained period. Honorees exemplify the core values, spirit and essence on which Opens Doors was founded.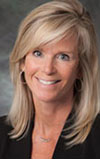 Within a year of the Foundation's inception, Marcia Davies not only oversaw the operations of the Foundation, but was also appointed to its Board of Directors. Her personal and professional commitment and support have never wavered. Year over year, Marcia's generous financial support, leadership and creativity have benefited the Foundation in numerous ways.

The Spirit Award recognizes a group of individuals, from one or more organizations, whose enthusiasm and support for Opens Doors brought new people and organizations to the Foundation's roster of supporters, and whose efforts amplified the impact the Foundation has on vulnerable families in America. 

Since 2017, Lennar Mortgage and company CEO and ODF Board Member Laura Escobar have generously supported the Foundation with annual donations totaling more than $108,000.

Since 2019, the Lennar Derby has raised more than $100,000 and resulted in more than 1,600 individual donations from Lennar employees from coast to coast. In spring 2021, Escobar and her team bested their goal of $35,000, raising nearly $62,000 in one month.
"MBA member engagement is a huge part of our fundraising success," said Deborah E. Dubois, president of MBA Opens Doors Foundation. "With every campaign, I am amazed at the creativity and the kindness that flows from them."
The Opens Doors Foundation, through its Home Grant Program, provides relief in a time of personal crisis. The Home Grant Program has become a critical part of a family's support structure, especially when a parent or guardian must take unpaid leave to be with a child. Grants of up to $2,500 are made monthly to families in need of mortgage or rental payment assistance.
For more information on Opens Doors' mission, click here.