Single-Family Rent Prices Reach Double-Digit Growth
CoreLogic, Irvine, Calif., said single-family rent growth reached 10.2 percent year-over-year in September, up dramatically from a 2.6 percent rate a year ago.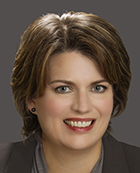 "Single-family rental vacancy rates remained near 25-year lows in the third quarter, pushing annual rent growth to double digits in September," said Molly Boesel, Principal Economist with CoreLogic. "Rent growth should continue to be robust in the near term, especially as the labor market improves and the demand for larger homes continues."
The CoreLogic Single-Family Rent Index said strong demand and a rebounding labor market are fueling single-family rent price increases. It noted desire for home ownership remains high–93 percent of consumers agree owning a home is a sound financial investment–but said the competitive purchase market conditions are creating a wave of demand for single-family rentals as well. "As the single-family rental market faces similar supply challenges as the for-sale market, we can expect a continued increase in rents, especially across high-end rentals as renters seek more space," the report said.
CoreLogic examined four tiers of rental prices. It found properties with rents priced at 75 percent or less of the regional median saw 8.3 percent rent growth year-over-year. Properties with rents between 75 percent and 100 percent of the regional median saw 9.3 percent growth and higher-middle priced properties with rents between 100 percent and 125 percent of the median saw 10.5 percent rent growth.
The highest-priced properties, those priced above 125 percent of the regional median, saw the highest rent growth at 11 percent year-over-year.
Among the 20 largest metros, Miami had the highest year-over-year increase in single-family rents at 25.7 percent, followed by Phoenix and Las Vegas at 19.8 percent and 15.9 percent, respectively. "These major metros have continued to experience rapid growth as tourism returns and local labor markets improve," the report said.