October Pending Home Sales Up 7.5%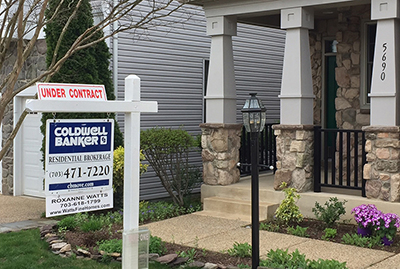 Pending home sales rebounded strongly in October after declining in September, the National Association of Realtors reported Monday.
The Pending Home Sales Index (www.nar.realtor/pending-home-sales), a forward-looking indicator of home sales based on contract signings, rose by 7.5% to 125.2 in October. Year-over-year, signings fell by 1.4%. Contract activity rose month-over-month in each of the four major U.S. regions; year-over-year basis, however, results were mixed.
In the Northeast, pending home sales rose by 6.9% to 99.5 in October, but fell by 10 percent from a year ago. In the Midwest, the index climbed by 11.8% to 124.6 last month and improved by 5.1% from a year ago.
Pending home sales transactions in the South rose by 8% to 149.7 in October and improved by 0.6% from a year ago. Pending sales in the West rose by 2.1% in October to 107.5 but fell by 6.2% from a year ago.
Odeta Kushi, Deputy Chief Economist with First American Financial Corp., Santa Ana, Calif., said the report shows housing demand continues to be strong. "Even as rates increased in October, the housing market remained a competitive sellers' market," she said. " Demand remains high against a very limited number of homes for sale. A high velocity of sales, as indicated by lower days on market, explains a housing market characterized by higher sales and lower inventory."
"Motivated by fast-rising rents and the anticipated increase in mortgage rates, consumers that are on strong financial footing are signing contracts to purchase a home sooner rather than later," said NAR Chief Economist Lawrence Yun. "This solid buying is a testament to demand still being relatively high, as it is occurring during a time when inventory is still markedly low.
Yun said he expect 2021 Existing home sales to exceed 6 million, its best performance in 15 years.