Dealmaker: Institutional Property Advisors Closes $124M in Multifamily Transactions
Institutional Property Advisors, Ontario, Calif., sold two multifamily properties for separate clients in transactions totaling $123.5 million.
In Vista, Calif., IPA sold 155-unit Sycamore Hills Village for $59.5 million, or $383,870 per unit. Sycamore Hills Village is less than 10 miles from the Pacific Ocean along north San Diego County's 78 Corridor between San Marcos and Oceanside. The 78 Corridor houses nearly 645,000 residents, 260,000 jobs and 21.3 million square feet of commercial, retail and industrial space. California State University San Marcos and Palomar College are within five miles of the community.
IPA Executive Managing Directors of Investments Christopher Zorbas and Alexander Garcia Jr. and Senior Associate Gary Weddle represented the tenant-in-common partnership seller and procured buyer Walz Properties.
Garcia noted Vista's population has grown 8 percent since 2010, faster than the San Diego region as a whole.
"The 78 Corridor has seen a recent spike in sales activity with each of the assets that sold attracting strong investor activity and extremely competitive bidding," noted Weddle.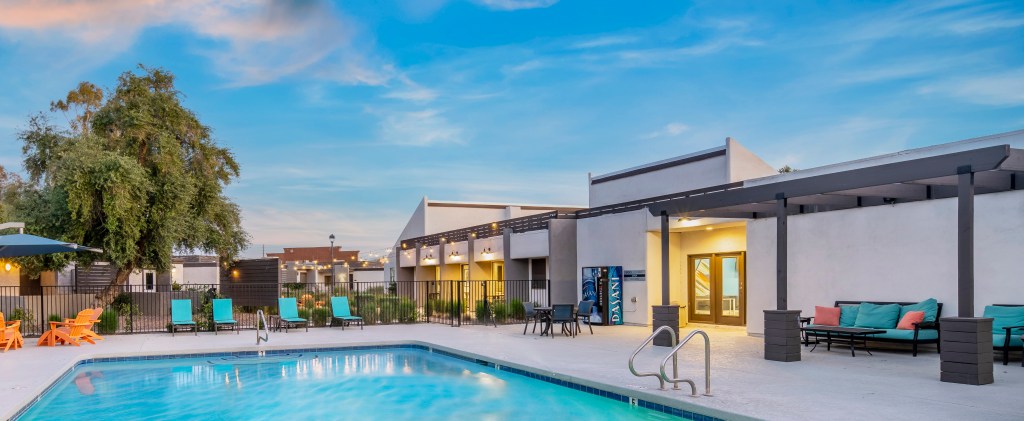 IPA also sold Delano, a 265-unit multifamily property in Mesa, Ariz. The $64 million sales price equated to $241,509 per unit.
"Mesa's low cost of living and abundance of professional opportunities are attracting many new renter households that are markedly outpacing multifamily supply," said Cliff David, IPA Executive Managing Director. "The single-story nature of this particular asset positions it uniquely in the submarket, which is in part leading to the exuberance of lease trade-out activity."
David and IPA Executive Managing Director Steve Gebing represented seller S2 Capital and procured buyer Western Wealth Capital.
Built in 1980 on 20 acres, Delano is a low-density community with 14 units per acre. Apartments average 651 square feet. The property includes 528 linear feet of street frontage along Gilbert Road with access to the Valley Metro light rail one mile away. Employment corridors in the Southeast Valley include North Tempe, Mesa's Fiesta District and Northwest Gilbert.