People in the News Nov. 18, 2021: BlackFin Taps Wendy Peel to Lead Reverse Mortgage Practice
BlackFin Taps Wendy Peel to Lead Reverse Mortgage Practice

BlackFin Group, Englewood, Colo., hired Wendy Peel to serve as Managing Director and Partner – Reverse Mortgage Practice.
Peel comes to BlackFin from ReverseVision, where she served as Vice-President of Sales & Marketing. Prior to that, she was Vice-President of Sales & Marketing for CommercePromote, providers of Cloud-based SaaS applications. Before that, she was Vice-President of Business Development & Marketing for iCoStore, a provider of promotional products, and Sales & Marketing Director of Take Notice, a woman-owned marketing and design firm.
In 2018, Peel was recognized as an MBA NewsLink Tech All-Star for her innovative approach to reverse mortgages.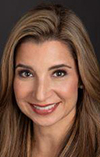 Nexval Names Marie Fernandez-Abou Chief Marketing Officer
Nexval, Miami, appointed Marie Fernandez-Abou as chief marketing officer. She will oversee the company's marketing strategy and execution of all marketing activities, including corporate branding and digital marketing.
Fernandez-Abou brings 20 years of experience in marketing and the financial services industry. For 13 years, she served as managing partner of Imagery Creative, a Miami-based advertising, branding and digital agency, where her clients included many companies in the mortgage industry. She is a past winner of the Hispanic Women of Distinction Award in south Florida, as well as the Outstanding Business Woman award from the South Florida Puerto Rican Chamber of Commerce. She also served as president of the Advertising Federation of Miami for two consecutive years after serving on the board in several other key positions.

Mid America Mortgage Hires Gary D. McKiddy as Chief Risk Officer; Dennis Loxton as National Sales Manager
Mid America Mortgage Inc., Addison, Texas, said Gary D. McKiddy has rejoined the organization as Chief Risk Officer and appointed Dennis Loxton as National Sales Manager for its reverse mortgage division.
McKiddy will leverage his nearly 40 years of experience in corporate financial management across multiple verticals, including mortgage banking, to help Mid America Mortgage manage risk and improve operations amidst the ongoing expansion of its product line. For the past 19 years, McKiddy served as CFO at NTFN Inc., where he was responsible for managing finance, accounting, compliance, servicing, quality control, human resources and IT departments. Prior, he held various financial roles with Ascent Energy Inc., the pre-2003 iteration of Mid America Mortgage, Atlantic Richfield Co. and Arco Corporate.

A veteran of the reverse mortgage industry, Loxton joins Mid America from Liberty Reverse Mortgage, where he ran the Eastern wholesale division as regional vice president. At Mid America, Loxton will be responsible for recruiting top-tier loan officers to join the company's reverse mortgage division.
Loxton also served as regional sales director at American Advisors Group and various positions at Liberty Home Equity Solutions, Success Mortgage Partners, First Century Bank, Sun West Mortgage Company and VirtualBank, where he built the industry's first suite of proprietary reverse mortgage products.

Promontory MortgagePath Promotes Dean McCall as Chief Information Officer
Promontory MortgagePath LLC, Danbury, Conn., promoted Dean McCall from managing director of development operations and data to chief information officer.
McCall has been with Promontory for five years. Prior to joining the organization in 2015, he worked in engineering, technology consultation and warehouse architecture with Oracle, Aurora Loan Services and Redwood Trust. McCall was also recognized by industry trade publication HousingWire in its 2021 Insiders awards program.
NewPoint Adds Bryan Dickson, Karen Kim to Senior Team
NewPoint Real Estate Capital LLC, Plano, Texas, hired Bryan Dickson and Karen Kim as Managing Directors of Affordable Originations. It also hired Brian Skurnik, Joe Savarese and Michael Golfman as Directors.
Dickson and Lee will focus on Agency and Proprietary Affordable Housing lending and join NewPoint's Product and Underwriting teams exclusively focused on meeting the needs of the affordable housing community.
With a career spanning more than 20 years, Dickson has financed, underwritten and asset-managed some of the largest and highest quality affordable and conventional housing developments in the U.S. Most recently, he was Regional Director for Citi Community Capital, responsible for Affordable Housing Debt Origination and Investment Banking in the Mid-Atlantic and throughout the U.S. Before that, he was a producer at Freddie Mac in the Targeted Affordable Housing Sales and Investments group. Earlier in his career, he worked at the Illinois Housing Development Authority and Berkshire Mortgage Finance.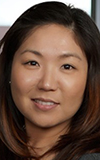 For the past 10 years, Kim has worked with clients in various capacities, providing custom financing options through FHA, Fannie Mae, Freddie Mac, bridge and other balance sheet loan programs for affordable and conventional housing developments. Most recently, she was a Relationship Manager with Greystone & Co., where she managed a portfolio of clients, including several top affordable housing developers. Before, she worked in the non-profit sector as Manager of Corporate and Foundation Relations for God's Love We Deliver and Development Associate for Upwardly Global.
Brian Skurnik serves as Managing Director and Program Manager for Bridge and Preferred Equity, managing the day-to-day activities within those business lines. He brings more than three decades of commercial real estate lending and management experience to the NewPoint platform. He was most recently Managing Director and Head of Commercial Real Estate at Capital Source, where he focused on loan sourcing and structuring. Previously, Skurnik held positions at Barclays Capital, Lehman Brothers and Heller Financial.
Joe Savarese is Director of Underwriting Manager for the company's Bridge and Preferred Equity products. He is responsible for the structuring, underwriting and credit monitoring activities within these areas of the business. He joins the firm from Lument, where he was Head of Product Execution for Balance Sheet products, including Bridge, Construction, Mezzanine and Preferred Equity. He previously held prior positions with ACRES Capital, Indigo Asset Management, Sheridan Asset Management and Legg Mason.
Michael Golfman brings more than 17 years of experience to his role as Director of Proprietary Lending. He is focused on the development of all proprietary lending initiatives. Before joining NewPoint, he was Head of Product Execution for Hunt Real Estate Capital's Balance Sheet products, including Bridge, CMBS, Proprietary Fixed Rate, and Hunt's DLA Mezzanine Loan program. He previously worked for a family office in Denver, focused on an array of commercial real estate development activities.
Skurnik and Savarese will be based in NewPoint's New York City office, while Golfman will be based in South Florida.

Stewart Title Hires Rob Sherman as Senior Division President for Texas
Stewart Title, Houston, hired Rob Sherman as Senior Division President for Texas, responsible for overseeing the state's direct operations.
Prior to joining Stewart, Sherman spent the past three and a half years at WFG National Title as Senior Vice President and Regional Director, building, managing, and operating the direct divisions in Arizona, Colorado, Nevada, Texas and Northern California. The first 22 years of his career were spent at First American Title, where he began his career in sales, working his way up through all aspects of title insurance, eventually managing and operating the Texas direct operations.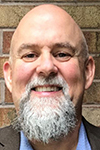 Cherry Creek Mortgage Promotes Jody Watters to Vice President of Sales at Blue Spot Home Loans
Cherry Creek Mortgage, Denver, promoted Jody Watters to vice president of sales and branch manager of Blue Spot Home Loans, Cherry Creek Mortgage's consumer direct division.
Watters, who was previously the company's sales manager for the past three years, has 24 years of mortgage industry experience and is licensed in 11 states. He served in a variety of roles over a 20-plus year career, including originator, broker and loan processor. Watters ran his own mortgage brokerage firm for 13 years before venturing to several mortgage lenders, including Fairway Independent Mortgage, Home Loans Today and Guaranteed Rate.
ReverseVision Adds Andres Ochoa, Eric Samuelson
ReverseVision, San Diego, added Eric Samuelson as vice president of finance and Andres Ochoa as systems administrator. The two positions will play key roles in optimizing internal functions and prepping the company to scale.
Samuelson comes to ReverseVision with a background as a vice president and corporate controller working for multiple fast-moving and dynamic organizations spanning 25 years, where he implemented financial and accounting processes and procedures.
Ochoa joins ReverseVision's IT team as systems administrator, where he will manage development of the company's internal operational technology stack. Previously, he was an IT support specialist at San Diego Country Credit Union where he assisted the organization in navigating its technology needs through the height of the pandemic during social distancing and safety concerns. Before that, he worked on Endpoint Management systems, deploying and supporting a largescale enterprise network consisting of 18,000 corporate and point-of-sale endpoints for Jack in the Box and Qdoba.
Planet Home Lending Hires Dan Granieri as Chief Technology Officer
Planet Home Lending LLC, Meriden, Conn., hired Dan Granieri as Chief Technology Officer, responsible for technology that meets customers' needs and positions the company for long-term growth.
Prior to joining Planet, Granieri led IT for a top 50 retail lender. Previously, he had leadership positions at two top 50 insurance brokers, EPIC Insurance and Relation Insurance, and a Fortune 500 healthcare service provider, Quest Diagnostics.

Marcus & Millichap Names Andrew Strockis Chief Marketing Officer
Marcus & Millichap, Calabasas, Calif., named Andrew Strockis as senior vice president and chief marketing officer. He will oversee all corporate marketing and branding personnel and functions. He will work closely with the company's leadership and sales teams to gather input, design and implement marketing tools, campaigns and initiatives.
Strockis comes to Marcus & Millichap from a seven-year tenure at Charles Schwab, where he served as vice president and head of retail client and product marketing. Prior to Charles Schwab, he served as an executive at Accenture, where he advised numerous global organizations on their most pressing strategic opportunities.