Dealmaker: Greystar Closes $600M for Student Housing Properties
Greystar Real Estate Partners LLC, Charleston, S.C., closed $600 million for three mixed-use student housing projects at the University of Texas at Austin and the University of Maryland College Park.
The acquisitions included two projects at UT-Austin, a tier 1 research institution with the fifth-largest enrollment in the nation. Union on San Antonio, a public-private partnership with St. Austin Catholic Parish, is a $170.7 million high-rise with 425 units and 991 beds. The property on the corner of San Antonio and 21st street sits one block from the UT Austin campus.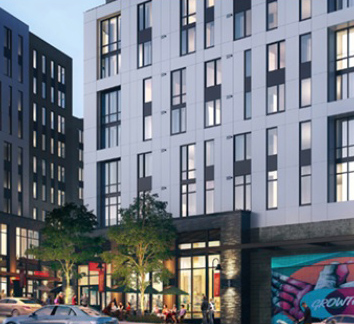 The second UT-Austin project, The Union on 24th, is a $262 million high rise with 552 units and 1,448 beds in the West Campus submarket.
The University of Maryland's Knox Road development is a $140 million public-private partnership with Terrapin Development Co., a venture between the University of Maryland College Park and the University of Maryland College Park Foundation. The 341-unit property will house 788 beds, 22,000 square feet of retail and a multi-use outdoor common space. The 1.6-acre site will occupy the corner of Knox Road and Sterling Place, adjacent to residence halls and a retail corridor.
Greystar Senior Managing Director Julie Skolnicki noted she has seen increasing demand for student housing and mixed-use public-private partnership structures at top-tier colleges.
Construction on all three projects started in October with delivery scheduled for fall 2024.