MBA Promotes Bruce Oliver, Laura Hopkins
The Mortgage Bankers Association promoted Bruce Oliver to Vice President of Commercial and Multifamily Policy and Laura Hopkins to Vice President of Member Relations.

Oliver will lead advocacy efforts on policy issues that impact MBA's CREF members, including obtaining capital and accounting relief to enable life companies and other lenders to make prudent loan modifications during the COVID-19 pandemic, improving the application of Davis-Bacon wage rates to Federal Housing Administration-financed multifamily construction projects, and increasing the threshold for triggering reporting requirements under the Home Mortgage Disclosure Act.
"Bruce is one of the most dedicated, intelligent, and effective colleagues committed to his craft," said Mike Flood, MBA Senior Vice President of Commercial/Multifamily Policy and Member Engagement. "His interactions with our CMF members and knowledge of the industry are just a few reasons why he has earned this promotion."
Oliver holds a J.D. cum laude from University of Wisconsin Law School and a bachelor's degree in Chemistry from Carroll College.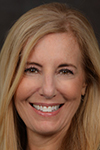 Hopkins will lead all residential member recruitment and member relations efforts, as well as manage strategic partnerships with other organizations that bring additional value to MBA members. She will lead MBA's member relations team, where they will develop, strengthen and maintain relationships with senior executives at the association's top member companies to maximize the value of their MBA membership and engagement. Additionally, she will manage efforts on strengthening existing member offerings and develop new initiatives that address evolving needs of the real estate finance industry.
"Laura has deep, meaningful relationships with MBA members, and her commitment to their needs and well-being is unmatched," said Peter Grace, Senior Vice President of Strategy and Member Services. "I can think of nobody better suited to fulfill this role."
Hopkins holds a bachelor's degree in business management from Florida State University.