People in the News Nov. 12, 2021
Wipro Opus Risk Solutions Names Kebra Rhedrick Chief Compliance Counsel

Wipro Opus Risk Solutions LLC, Lincolnshire, Ill., appointed Kebra Rhedrick as Chief Compliance Counsel. She is responsible for business and regulatory compliance and is on the firm's risk committee to identify, measure and mitigate risks associated with the company's business practices and market landscape.
Rhedrick has 19 years of experience in real estate transactions and financial services high-risk litigation. She previously was in-house counsel for JPMorgan Chase Bank, where she gained extensive experience representing investors and servicers in residential mortgage-backed securities focusing on root cause analysis of non-performing assets. She was admitted to the New York State Bar in 2003, and developed her expertise in real-estate transactions, financing, land-use, and zoning while in private practice.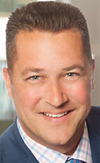 New American Funding Names Tony Blodgett, CMB, as Executive VP, Retail Sales
New American Funding, Tustin, Calif., promoted Tony Blodgett, CMB, as Executive VP of Retail Sales. He will oversee the company's Retail Sales division. In addition, he will work together with the executive team and sales leaders around the country for their continued growth, leadership and retention.
A Certified Mortgage Banker with 25 years of experience in the mortgage industry, Blodgett most recently served as New American Funding's SVP of the Northwest region.
With previous experience in executive leadership, Blodgett will bring this knowledge and experience into his new role. Blodgett is also connected closely to the industry through various associations such as the Mortgage Bankers Association, the Washington Mortgage Bankers Association and more, as well as major sales conferences and key leaders within the industry.

Clarifire Names Doug Jorgenson to Advisory Board
Clarifire, St. Petersburg, Fla., said Doug Jorgenson joined the company's Advisory Board.
Jorgenson has more than 30 years' experience in mortgage banking and financial services. For the past 20 years he was senior vice president and strategic accounts director at First American Mortgage Solutions, where he oversaw acquisition, maintenance and overall relationship development of key national accounts in the banking and mortgage finance industry. He also served in a variety of vital executive roles, including default title management, accounting management, and development of loss mitigation products and services.
WithMe Inc. Expands Leadership Team
WithMe Inc., Chicago, appointed the following executives to leadership positions:
Kimberly Cameron has been promoted to Senior Vice President of Sales, Multifamily. She previously served as Vice President of Sales for the company since August 2019 and will continue to lead the strategic vision of the multifamily sales team. She brings more than 30 years of multifamily experience both on the MFH client and supplier partner side.

Mary Ellen Androsky has been appointed to Vice President of Sales. She joins WithMe from Apartments.com, where she served as Regional Director. She has more than 25 years of experience selling into the multifamily industry and plans to scale the sales organization nationwide.
Jim Carbone has been appointed Vice President of Operations. He joins WithMe from Tradecraft Outfitters, where he was Co-Founder and Chief Operating Officer, overseeing day-to-day operations. With more than 30 years of experience, he will the company's operations transformation.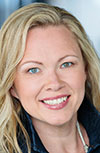 Wolters Kluwer Names Jenn Reid, Shane Martin to Sales Posts
Wolters Kluwer Compliance Solutions, Minneapolis, added two executives to its digital lending sales team. Jennifer "Jenn" Reid has been named Digital Lending Sales Director, and Shane Martin has joined as Digital Mortgage Sales Director.
Reid has more than two decades of diverse executive experience in the automotive industry within the dealer, lender and information services' categories, having been a founding member of the teams that built Mazda Capital Services, a private label within J.P Morgan Chase, and Equifax Automotive Services. Most recently, she served as head of strategic partnerships at Market Scan Information Systems.

Martin is responsible for growth of the eOriginal platform. Prior to joining Wolters Kluwer, he was senior vice president and general manager for E2open, where he was responsible for driving growth of newly acquired business and solutions, growing relationships within current clients, digital marketing, and all top of the funnel creation. He has worked in the mortgage lending space since 1993 and held progressive sales positions in all areas of the mortgage arena.
Cherry Creek Mortgage Hires Ty Kern as Executive Managing Director
Cherry Creek Mortgage, Denver, named Ty Kern executive managing director. A 30-year mortgage industry veteran, Kern will focus on using automation to reduce the time and effort required to manufacture loans, optimize efficiencies in loan processing and improve the borrower experience.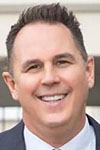 Prior to Cherry Creek, Kern served as executive managing director – national production for Sun West Mortgage Co. in Newport Beach, Calif., where he oversaw all facets of loan production and managed a team of 300 employees, including originators and processors. Before Sun West, he held executive positions at several other mortgage companies, mainly in retail loan production.
ReverseVision Appoints Bill Mitchell Chief Revenue Officer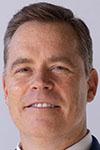 ReverseVision, San Diego, hired Bill Mitchell as chief revenue officer. He will oversee the company's sales, business development and marketing efforts as it expands its footprint in the mortgage industry.
Mitchell previously held senior and executive management positions at established software firms, emerging fintech companies and also start-ups. He has a background in loan origination systems, digital mortgage technologies and software platforms. He was instrumental in building the client bases for each company he was involved with, making significant contributions to expand their businesses.