New Home Sales Tumble to 10-Month Low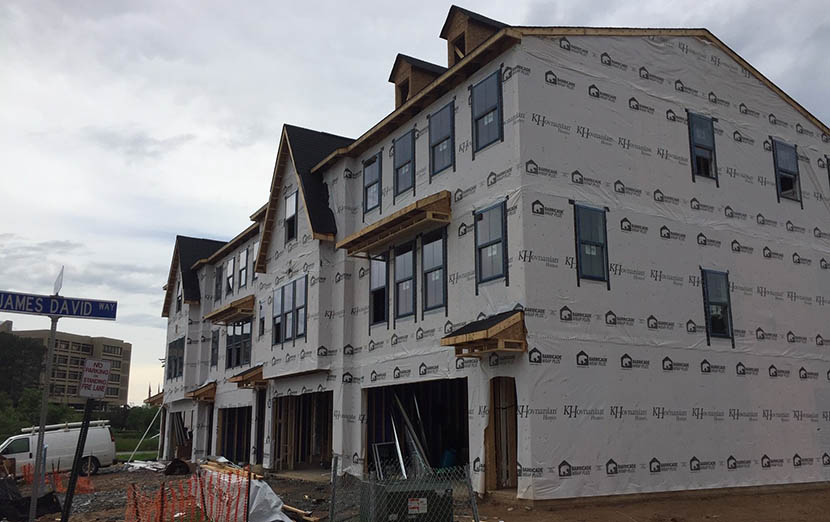 New home sales took a double hit yesterday, according to HUD and the Census Bureau: not only did April new home sales fall by nearly 6 percent, March sales revised sharply downward by more than 10 percent.
The report said sales of new single‐family houses in April fell to a seasonally adjusted annual rate of 863,000, 5.9 percent below the revised March rate of 917,000 (last month, HUD/Census put March new home sales at 1.021 million). However, sales rose by 48.3 percent from a year ago (582,000).
Regionally, only the West saw any improvement month over month, but all four regions saw year over year increases. Sales in the West increased by nearly 8 percent in April to 316,000 units, seasonally annually adjusted, from 304,000 units in March and improved by 11.6 percent from a year ago.
In the South, sales fell by 8.2 percent in April to 545,000 units, seasonally annually adjusted, from 594,000 units in March but improved by 61.2 percent from a year ago. In the Midwest, sales fell by 8.3 percent in April to 110,000 units from 120,000 units in March but improved by 46.7 percent from a year ago. In the Northeast, sales fell by 13.7 percent in April to 44,000 units from 50,000 units in March but doubled from a year ago.
"While the large negative March revision was unanticipated, a sales decline in April was expected," said Doug Duncan, Chief Economist with Fannie Mae, Washington, D.C. "The earlier Census report on housing starts showed a significant drop month over month. We interpret today's release to be additional evidence that material prices and a lack of labor and lots are holding back sales."
"Sales were revised lower for two of the three prior months, including a massive downward revision to the March data, which is a big reason why sales came in so much below expectations," said Mark Vitner, Senior Economist with Wells Fargo Securities, Charlotte, N.C. "We doubt the lower April sales figure marks a major deceleration for new home sales, though the latest round of price increases may be giving some would-be buyers pause. The median sales price of a new home has surged 20% over the past year to $372,400, reflecting both strong demand and higher construction costs. Builders are still selling virtually everything they build, however, with inventories of completed homes remaining near historic lows."
The report said the median sales price of new houses sold in April rose to $372,400; the average sales price jumped to $435,400. The seasonally adjusted estimate of new houses for sale at the end of April rose 316,000; this represents a supply of 4.4 months at the current sales rate.
"The rising inventory of homes not yet started likely reflects efforts by builders to wait for the supply of lumber and other building materials to catch back up with demand," Vitner said.