People in the News May 4, 2021
MBA's Lisa Haynes, Charmaine Brown Recognized as DEI Leaders by National Diversity Council
The Mortgage Bankers Association's Lisa J. Haynes and Charmaine Brown were recently recognized as leaders in diversity, equity and inclusion at the National Diversity Council's four-day, virtual National Diversity & Leadership Conference, held this month.
NDC presented Haynes, Senior Vice President, Chief Financial Officer and Chief Diversity and Inclusion Officer, with the Top 50 Financial Leaders Award; and Brown, Director of Diversity, Equity and Inclusion, with the DEI Champion Award.
"Lisa and Charmaine have developed meaningful programs and initiatives that engage and inspire MBA members and staff," said MBA President & CEO Robert Broeksmit, CMB. "I am proud to see their important work recognized by the National Diversity Council and know they will continue to work towards ensuring an equal playing field for all in the real estate finance industry."
The National Diversity & Leadership Conference is one of the largest diversity conferences in the nation –offering networking opportunities, professional development, and critical conversations surrounding diversity and inclusion.
"I am honored to receive this award and to be recognized by the National Diversity Council," Haynes said. "I have had the privilege of merging two passions into one role – finance and DEI. I look forward to continuing to develop strategies that will help MBA and its members execute on DEI."
"Being recognized as a DEI Champion by the National Diversity Council is an incredible honor," Brown said. "I know how important this work is to create a more diverse and inclusive real estate finance industry that provides equitable outcomes for those we serve."
In 2013, MBA established its Diversity, Equity & Inclusion Initiative and the DEI advisory committee, which focuses on developing internal and external strategies that bolster industry DEI efforts, with a specific emphasis on talent recruitment, retention and training.
MBA also offers an array of DEI programs and educational opportunities, including its Path to Diversity Scholarship program, which awards diverse industry professionals from MBA member companies seeking to advance their careers through MBA Education programs and courses. Furthermore, MBA offers a robust online DEI center that provides many resources for companies to create or improve their overall D&I strategy.
To learn about MBA's DEI Initiative, click here.
Planet Home Lending Promotes John Bosley to President of Mortgage Lending

Planet Home Lending LLC, Meriden, Conn., named John Bosley as President of Mortgage Lending. Bosley, who has two decades of industry experience, will lead the company's Origination, Fulfillment, Correspondent and Capital Markets divisions.
Bosley joined Planet Home Lending in 2012 and was promoted to Vice President of Capital Markets. He was promoted to Executive Vice President of Capital Markets and Correspondent Lending in 2018. Under his leadership, correspondent volume increased 70% to $6 billion in 2019 and 133% to $14.4 billion in 2020. Bosley also led MSR and Co-Issue analysis and acquisition efforts to support Planet Home Lending's servicing portfolio growth to $38.5 billion and the near tripling of its assets.
Akerman Adds Bruce Wiener, Bedford Wilder in Tallahassee Real Estate Practice Group
Akerman LLP expanded its national Real Estate Practice Group with Bruce Wiener and Bedford Wilder in Tallahassee. The new partners join Akerman from Nelson Mullins Riley & Scarborough, where Wiener served as Tallahassee Managing Partner.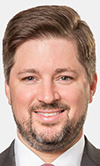 Wiener is a Florida Bar Certified Real Estate Lawyer and focuses his practice on transactional real estate law, commercial lending and land use. He represents buyers and sellers in purchase and sale of commercial, office, multifamily, student housing, acreage and timberland property.
Wilder represents developers, property owners and lenders in commercial real estate transactions, including the acquisition, sale, leasing, and development of real property. He represents financial institutions in negotiating and documenting loan transactions, including real estate and asset-based lending, construction financing, and loan workouts and lenders rely on his diverse skillset to navigate title insurance and secured transaction matters. With extensive experience in closing corporate asset transactions, Wilder also helps companies grow and transform their businesses through acquisitions and divestitures.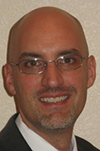 Cherry Creek Mortgage Promotes Reid Nelson To Vice President of Software Development
Cherry Creek Mortgage, Denver, promoted Reid Nelson to vice president of software development.
Nelson joined Cherry Creek Holdings in 2020 with a 25-year track record of leading software development teams at LenderLive and Computershare. His dep background in mortgage lending helps Cherry Creek's engineers deliver systems and integrations to third parties such as Fannie Mae, Freddie Mac, DocuTech and Optimal Blue. He is currently leading the company's efforts to evaluate and implement a new enterprise document management system.

Kevin Whatley Joins Homespire Mortgage as Regional Manager
Homespire Mortgage, Gaithersburg, Md., announced Kevin Whatley joined the company as Regional Manager, responsible for strategic expansion and business development of the Texas and South-Central United States region.
Whatley has more than 25 years in the industry. He will focus on continuing the growth of both Homespire's team and reach, with an initial priority on Texas and Louisiana.