Dealmaker: Walker & Dunlop Structures $56M for Skilled Nursing Facilities
Walker & Dunlop, Bethesda, Md., structured $55.6 million in financing for three Chicago-area skilled nursing facilities.
Senior Managing Director Joshua Rosen led the origination team, which applied the HUD Section 232/223(a)(7) refinance option to each property's existing HUD loan.
Chalet Living & Rehab Center in Chicago received a $24.6 million loan, The Grove of Evanston in Evanston, Ill., received $18.8 million and The Grove of La Grange Park in La Grange Park, Ill., received $12.1 million. All three assets received fixed-rate permanent loans.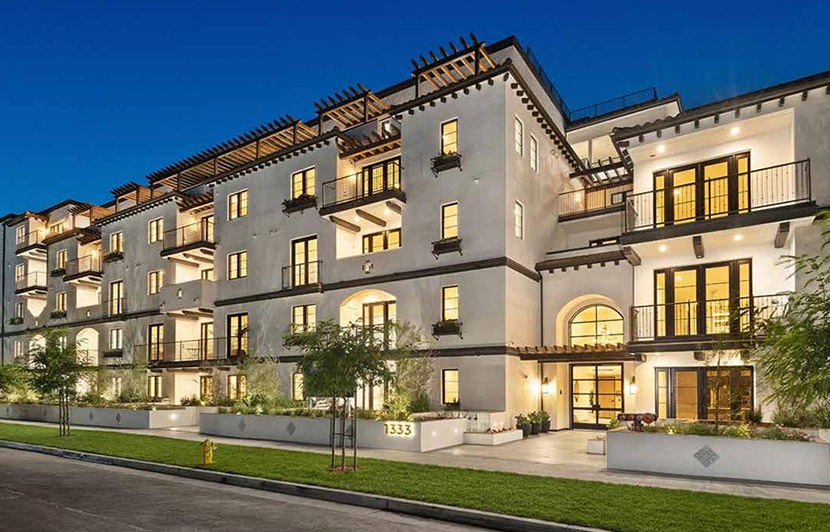 Walker & Dunlop also sold The Estelle, a Class A Los Angeles multifamily community, for $55 million. The firm represented seller Canfield Development Inc., Los Angeles; an affiliate of The Green Cities Co., Portland, Ore., acquired the asset.
The 61-unit community delivered last year as for-sale condominiums and was converted to rental apartments amid the pandemic. Floor plans average nearly 1,475 square feet.
The sale was handled by Walker & Dunlop Managing Directors Blake Rogers and Hunter Combs, Director Alexandra Caniglia and Senior Director Javier Rivera.
"Class A transactions in Los Angeles have been rare since the onset of the pandemic, with The Estelle representing just the fourth closing of an institutional-quality asset in the city since April 2020," Rogers said. He said his firm anticipates Class A sale velocity will accelerate due to rapidly improving multifamily fundamentals.