People in the News June 1, 2021
MBA Nominates Mark Jones of Amerifirst Home Mortgage as 2022 MBA Vice Chairman

The Mortgage Bankers Association nominated Mark Jones, CEO and Co-Founder of Amerifirst Home Mortgage, Kalamazoo, Mich. to serve as its Vice Chairman for the 2022 membership year. He is expected to be installed at the association's 108th Annual Convention & Expo this October in San Diego.
"Mark is a fierce advocate for mortgage lenders and their customers, and I am pleased to welcome him to MBA's leadership ladder," said Susan Stewart, MBA 2021 Chair and CEO of SWBC Mortgage, San Antonio, Texas. "He is an industry trailblazer and a valuable voice for sustainable, affordable housing and communities across the country, making him a terrific fit to lead MBA and its members."
Jones is an active MBA member who currently serves as Chair of the Audit Committee and is a member of the IMB Executive Committee (which he previously co-chaired), the State Relations Committee, the Rural Housing Working Group and the MORPAC Committee. He was also a member of MBA's 2019-2020 Board of Directors.
Jones co-founded Amerifirst Home Mortgage in 1983 and has overseen the company's growth from a single site in Kalamazoo to more than 80 locations and 900 employees across the country, making it one of Inc. 5000's "Fastest-Growing Private Companies in America" for six years in a row. Amerifirst is the No. 1 USDA rural housing lender and No. 3 FHA lender in Michigan, and manages a $6 billion servicing portfolio.
Jones is an industry leader and advocates in Washington, D.C., and Amerifirst's home state of Michigan on a number of issues facing mortgage lenders. He was named Ernst & Young's Entrepreneur of the Year for Michigan and Northwest Ohio in 2016 and serves on the Board of Directors for Southwest Michigan First, an economic development organization in Southwest Michigan.
Jones holds a Bachelor of Science in business administration and management from Virginia Commonwealth University. He competed on the Varsity Swimming & Diving team and won the 1979 Virginia Intercollegiate State Championship in 1-meter springboard diving.

MBA Names Alden Knowlton Associate Vice President of Legislative Affairs; Rachel Kelley Associate Vice President of Political Affairs
The Mortgage Bankers Association named Alden Knowlton Associate Vice President of Legislative Affairs and hired Rachel Kelley as Associate Vice President of Political Affairs.
In her new role, Knowlton will be responsible for advocating on behalf of MBA's legislative and policy priorities on Capitol Hill, with a primary focus on Democratic members of the House of Representatives. Knowlton previously served MBA as Associate Vice President of Political Affairs, where she oversaw MBA's political action committee, MORPAC, and the Mortgage Action Alliance (MAA), MBA's grassroots network.
"Alden has done a terrific job taking MBA's grassroots lobbying network and fundraising activities to record levels," said MBA President & CEO Robert D. Broeksmit, CMB. "She is passionate about the political process and the engagement of our members to ensure our industry's priorities are effectively communicated to key policymakers. Utilizing her established relationships on Capitol Hill, I am confident that Alden will continue to advocate successfully on behalf of our industry."
"Since joining MBA in 2016, Alden has taken colossal strides to help improve MBA's political advocacy initiatives," said Bill Killmer, MBA Chief Lobbyist and Senior Vice President of Legislative and Political Affairs. "Her leadership has been directly responsible for the significant increase in MAA and MORPAC participation in recent years, as well as the planning and execution of MBA's annual National Advocacy Conference. I am confident that Alden will thrive in her new role."
In her previous position, Knowlton managed and implemented initiatives and strategic goals for MBA's political advocacy efforts. Under her direction, MORPAC set single-cycle and single-year program fundraising records, with more than $2.6 million raised during the most recent political giving cycle. Knowlton also oversaw a marked increase in the effectiveness of MBA's 75,000-member grassroots lobbying network, the Mortgage Action Alliance, with membership jumping more than 350% percent from January 2020 to present and total communications to Congress from industry members increasing more than tenfold over the past two years.

Kelley will succeed Knowlton and assume the job of leading and managing MBA's political advocacy efforts via MAA, MORPAC and MBA's National Advocacy Conference.
"Rachel brings a robust and impressive background in political advocacy to MBA, both at the national party level and through her prior work with industry trade groups and their PACs," Broeksmit said. "She will hit the ground running and maintain the momentum both MAA and MORPAC have achieved over the past few years."
"Having known Rachel for many years, I am confident she is the right person to step into this key role at a critical time for our industry," Killmer said. "We look forward to the fresh perspective she will bring to our advocacy programs at MBA – and her thoughts regarding ways we can build and improve upon those efforts going forward."
Prior to joining MBA, Kelley worked in a variety of roles, including Finance Director for the Republican National Convention Host Committee in Charlotte, N.C.; Western Regional Finance and PAC Director for the Republican National Committee; PAC Director for the National Republican Senatorial Committee; and Political Manager and Fundraising Manager with the International Council of Shopping Centers and the National Association of Home Builders, respectively. Kelley also founded and was Principal Owner of Tuesday Solutions Inc., a firm providing fundraising and political consulting services.
Kelley graduated from the University of Alabama with a Bachelor of Arts in political science, and began her career in Washington managing constituent services for a Senate office on Capitol Hill.

Freddie Mac Names Michael J. DeVito CEO; Jason Griest Vice President of Multifamily Securitization
Freddie Mac, McLean, Va., named Michael J. DeVito as its CEO, effective June 1. Interim CEO Mark B. Grier will resume his duties as a full-time Member of Freddie Mac's Board.
DeVito brings more than 30 years of experience in the mortgage and financial services industry to Freddie Mac. He spent more than 23 years at Wells Fargo and Company, most recently as Executive Vice President and Head of Home Lending, where he was responsible for all aspects of the company's mortgage and home equity business.
At Wells Fargo, DeVito worked across Home Lending, including in loan origination, servicing, portfolio management, secondary marketing and risk. At various points during his tenure, he served as Head of Home Lending Production, Home Lending Servicing, Default Servicing, Loan Workout, the Head of Education Financial Services and Mortgage Retail Underwriting and Operations. He retired from Wells Fargo in 2020 and was succeeded by Kristy Fercho, who will serve as Chair of the Mortgage Bankers Association in fiscal 2022.
Freddie Mac also named Jason Griest Vice President of Multifamily Securitization, responsible for leading the structuring team, which includes managing the Multifamily loan pipeline and Multifamily credit risk transfer executions, including K-Deals, SB-Deals, ML-Deals, Re-REMICs and PC REMICs.
Griest has more than 20 years of experience. He's been with Freddie Mac Multifamily since 2013 and previously held capital markets and securitization roles with Fannie Mae, Bank of America and JP Morgan Chase. He has played a key role in the development of Freddie Mac credit risk transfer products such as SOFR bonds and impact offerings, as well as partnering on the execution of the newly reengineered Multifamily Structured Credit Risk Notes.

Fannie Mae Promotes Malloy Evans to EVP and Head of Single-Family
Fannie Mae, Washington, D.C., promoted Malloy Evans to Executive Vice President and Head of Single-Family. He will lead the team responsible for establishing Fannie Mae's single-family mortgage acquisition standards that help lenders originate mortgages.
Evans served previously as Senior Vice President and Chief Credit Officer for Fannie Mae's Single-Family Business, where he managed first-line credit risk from mortgage acquisition through disposition and oversaw the establishment of selling and servicing risk policies and eligibility standards to ensure sustainable lending practices for the loans Fannie Mae acquires.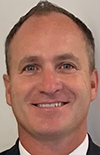 Westcor Land Title Insurance Company Taps Roy Poll as VP, Southwest Region Manager.
Westcor Land Title Insurance Co., Maitland, Fla., hired Roy Poll as Vice President and Southwest Region Manager.
Poll has been working in the title insurance industry for 25 years, working with title agents since 2000 in multiple roles including underwriting and claims counsel. He has held agency management roles in 15 states and Guam. He also owned his own title agency and served as a partner in a law practice.
Rob Russell Named President of Greystone Special Servicing
Greystone, New York, appointed Rob Russell d head of Greystone Special Servicing. He will focus on its continued growth and will further integrate special servicing with Greystone's existing primary servicing division, led by Sharon Briskman.
Russell played an instrumental role in acquisition of C-III Asset Management in 2019, bringing the operation together with the firm's CMBS division, which also included launch of Greystone's B-Piece buying capabilities. With nearly 10 years at Greystone, he oversees production and operations of the firm's CMBS lending platform and spearheaded launch of a number of specialized debt products, including Greystone's CMBS mezzanine platform.

CBRE Capital Advisors Hires Roland Merchant Jr. as Sr. Managing Director
CBRE, New York hired Roland Merchant Jr. as Senior Managing Director in CBRE Capital Advisors, the firm's investment banking division, to lead its Institutional Advisory practice.
Merchant has more than 20 years of experience in finance, sales, and real estate investment banking, and specializes in advising real estate investment management firms. Based in New York, he will help to guide real estate investment managers in making strategic decisions and executing across a broad range of real estate assets, with an emphasis on multifamily transactions.
Merchant joined CBRE from JLL, where he was most recently Senior Managing Director of Capital Markets. He had been with JLL and HFF (which JLL acquired in 2019) for the past four years. Prior to that, he spent 13 years with Eastdil Secured and previously worked in the investment banking groups within Cushman & Wakefield and Merrill Lynch. Throughout his career, he has been involved in more than $20 billion of investment advisory, joint venture equity, debt placement and loan sales transactions.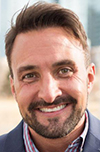 Cherry Creek Mortgage Promotes David Arnett to Chief Marketing Officer
Cherry Creek Mortgage, Denver, promoted David Arnett to Chief Marketing Officer.
Arnett has more than 20 years of marketing and graphic design experience, the past five at Cherry Creek. Prior to his promotion, he served as the company's Creative Director and later as Vice President of Marketing, overseeing all branding, marketing and communication efforts. He recently launched a new branding campaign for Cherry Creek Mortgage and added 16 family brands.
Stewart Title Hires Philip Wilson as Senior Division President for Northern California
Stewart Title California hired Philip Wilson as Senior Division President. He will work directly with the operations across northern California to grow and expand the Stewart brand.
Wilson has worked in title insurance for 16 years, holding positions in title production, claims, title officer, operations, county management and ultimately a regional manager overseeing five states. For the past nine years, he worked for First American, the last four years spent making multiple operations across several states into market leaders.