MBA Advocacy Update June 1, 2021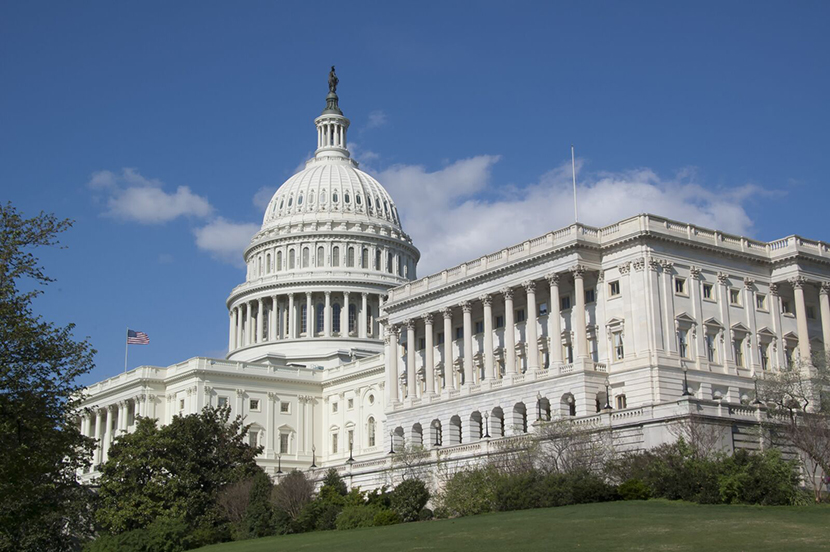 Bill Killmer bkillmer@mba.org; Pete Mills pmills@mba.org.
Washington is anxiously awaiting formal release of President Biden's full fiscal year 2022 budget proposal, along with the Treasury Department's "Green Book" itemizing the revenue implications of various tax proposals.
On Wednesday, the House Financial Services Committee held a hearing on credit reporting. Also, on Wednesday, the GSEs issued a lender letter and bulletin, providing additional details on the implementation of the new QM framework. And MBA President and CEO Bob Broeksmit, CMB, penned a blog post highlighting why the Community Reinvestment Act should not apply to IMBs.
1. MBA Critiques Efforts to Expand Reach of the Community Reinvestment Act
In a recent blog post, MBA President and CEO Bob Broeksmit, CMB, argued that application of the Community Reinvestment Act to independent mortgage banks would be misguided and counterproductive. Citing a new policy brief issued by MBA, Broeksmit emphasized that IMBs do not take federally insured deposits from the local community to reinvest, and do not have access to any direct government support. Rather, the IMB business model imports capital from global financial markets to local communities. Broeksmit also highlighted IMBs' strong track record of lending to low- and moderate-income borrowers and the robust oversight of IMBs by a host of regulators and counterparties, and said that extending the CRA to IMBs is "a solution in search of a problem."
Why it matters: In recent months, federal and state legislators have raised the possibility of applying the CRA to IMBs. At the state level, the Illinois legislature passed a law that will do so, while similar legislation is under consideration in the New York legislature.
What's next: MBA will continue to advocate against the expansion of the CRA to IMBs – both with the U.S. Congress and with state legislatures. Meanwhile, MBA will encourage the federal banking regulators to pursue an aligned CRA rulemaking that ensures proper recognition of mortgage banking activities.
For more information, please contact Dan Fichtler at (202) 557-2780, Fran Mordi at (202) 557-2860, or William Kooper at (202) 557-2737.
2. Biden Administration Releasing FY 2022 Federal Budget Request; Treasury's "Green Book" on Taxes Expected
President Joe Biden is expected to propose a $6 trillion federal budget blueprint. The plan, which does not have the force of law, lays the foundation for his plans to increase the government's role in infrastructure, housing, and other services. The Treasury "Green Book," whose formal title is "General Explanation of the Administration's Revenue Proposals," is a supplement to the budget, and includes a detailed list of tax proposals that the administration currently supports.
Why it matters: The budget proposal and "Green Book" provide deeper detail and context for the administration's infrastructure, housing and tax policy priorities. Congressional authorizers and tax writers will potentially use these blueprints as guidance – and cover – for actions they take in the coming weeks and months.
What's next: Action on infrastructure and tax legislation will begin in earnest later this summer and continue well into the fall. MBA staff will review the substance of these proposals and provide a detailed summary for members next week.
For more information, please contact Pete Mills at (202) 557-2878 or Bill Killmer at (202) 557-2736.
3. House Committee Holds Hearing on Consumer Credit Reporting
On Wednesday, the House Financial Services' Subcommittee on Oversight and Investigations held a hearing, "Consumer Credit Reporting: Assessing Accuracy and Compliance." Witnesses included senior executives from the three major credit bureaus, as well as representatives for the Consumer Data Industry Association and the National Consumer Law Center. Democrats focused on issues regarding equity and transparency of credit, as well as language access and privacy protections. Republicans focused on the role credit reporting bureaus play in support of risk-based pricing, and cautioned against holistic reforms that would nationalize the financial system.
Why it matters: Since the Equifax breach in 2017, the credit bureaus have been subjected to heightened oversight by Congress, and the breach was the impetus of reform legislation that passed the House last Congress.
What's next: Legislation pertaining to credit bureau reforms has not yet been reintroduced this Congress, but this hearing is the signal that the current House majority intends to act in the coming weeks to fashion a proposal.
For more information, please contact Borden Hoskins at (202) 557-2912 or Alden Knowlton at (202) 557-2741.
4. Senate Finance Committee Holds Hearing on Biden Treasury Nominees
President Joe Biden's nominee to head domestic finance operations at the Treasury Department said on Tuesday she would review the Treasury debt market to ensure that it operates well in times of stress. Nellie Liang, a former Federal Reserve economist who was nominated as Treasury undersecretary for domestic finance, appeared with three other nominees for senior posts at the department at a Senate Finance Committee confirmation hearing.
Liang said that if confirmed, she would "provide an assessment of changes in this market that have arisen from technological advances and shifts in market participants' behavior, and recommend policies, as needed, to ensure a resilient Treasury securities market." Senator Sherrod Brown (D-OH) asked Liang for a commitment to work with the Congress on GSE reforms tied to housing affordability (she agreed to do so if confirmed). MBA submitted a letter of support for Liang's nomination prior to the hearing.
Why it matters: Once confirmed, Liang would oversee the $21 trillion market for Treasury securities, and she signaled that one of her top priorities will be to scrutinize the market – following last year's brief investor panic – and consider changes that will help it better withstand turmoil.
What's next: Liang is also expected to lead other key financial regulatory efforts, including a potential re-examination of the housing GSEs' Preferred Stock Purchase Agreement amendments and the Federal Financing Bank's risk-sharing activities – though she offered only vague hints at her other priorities in her testimony.
For more information, please contact Ethan Saxon at (202) 557-2913 or Tallman Johnson at (202) 557-2866.
5. VA Partial Claim Final Rule Reflects MBA Recommendations
On Friday, the Department of Veterans Affairs published its final rule establishing the temporary COVID–19 Veterans Assistance Partial Claim Payment program that reflected significant improvements recommended by MBA and other industry groups. Key changes include: doubling the maximum claim amount to 30%, eliminating the interest accrual, extending the repayment requirement to the payoff date, and streamlining the review and approval process. The VAPCP now more closely tracks those utilized by the Federal Housing Administration and Rural Housing Service and will provide a better option for assisting VA borrowers impacted by the COVID-19 pandemic. The rule goes into effect on July 27.
Why it matters: MBA has long advocated for a VA partial claim program similar to the FHA program. The final rule provides an additional tool for servicers to assist VA borrowers as they exit forbearance.
What's next: The MBA Government Loan Servicing Subcommittee will hold a call on June 9 to discuss the final rule. To be added to the committee, please reach out to Darnell Peterson.
For more information, please contact Darnell Peterson at (202) 557-2922.
6. HUD Provides Further Guidance on FHA Eligibility of DACA Recipients, Other Non-Permanent Residents
On Friday, HUD released Mortgagee Letter 2021-12, which clarifies the eligibility of certain non-permanent residents for loans insured by the Federal Housing Administration. The Mortgagee Letter continues existing eligibility requirements for individuals granted deferred status under the Deferred Action for Childhood Arrivals program, while also removing the requirement for an Employment Authorization Document for certain non-permanent residents.
Why it matters: Under a waiver issued in January, language regarding "lawful residency" was removed from the FHA Handbook. This language had sparked debate in interpretation for borrowers who did not lawfully enter the country, but now are considered lawfully present under special immigration programs such as DACA. MBA had advocated for clarity regarding how lenders were expected to interpret the Handbook in such situations.
What's next: The guidance in this Mortgagee Letter may be implemented immediately, but must be implemented for mortgages with case numbers assigned on or after July 26.
For more information, please contact Dan Fichtler at (202) 557-2780 or Hanna Pitz at (202) 557-2796.
7. GSEs Issue Guidance on New QM Framework; Provide Important Flexibility
On Wednesday, Fannie Mae and Freddie Mac issued a lender letter and bulletin, respectively, providing additional details on the implementation of the new Qualified Mortgage framework. Of particular importance, the GSEs provided greater flexibility that should benefit lenders originating single-closing construction-to-permanent loans, as well as other loans with longer periods between application and closing (such as loans on newly constructed homes). The GSEs now will permit delivery of loans that meet the new QM requirements, even if the application date is prior to March 1. Further, single-close construction-to-permanent loans originated under the GSE Patch that do not meet the new QM requirements can be delivered through February 28, 2022 – an extension from the original August 31, 2021, deadline.
Why it matters: This flexibility is critical to ensure that loans do not fall into "limbo" between the GSE Patch and the new QM framework. Prior to this updated guidance, loans with application dates earlier than March 1, 2021, and closing dates later than August 31, 2021, could not rely on either the GSE Patch or the new QM framework for their delivery to the GSEs. MBA has consistently been raising concerns with the GSEs and FHFA about too-short delivery deadlines associated several recent policy and program changes and appreciates the extended delivery timelines.
What's next: Under the terms of the Senior Preferred Stock Purchase Agreements, the GSEs will require loans to meet the new QM requirements as of July 1 (application dates). Lenders should be preparing any systems changes or other operational transitions to ensure they will not be reliant on the GSE Patch for loans with application dates beyond June 30.
For more information, please contact Dan Fichtler at (202) 557-2780 or Sasha Hewlett at (202) 557-2805.
8. Biden Administration Issues Executive Order on Climate-Related Financial Risk
Last week, the White House released an Executive Order addressing the physical risks to financial companies and assets presented by climate change, as well as the transition risks associated with the shift away from carbon-intensive energy sources. Among other directives, the Executive Order instructs the Financial Stability Oversight Council to report on these risks and actions to mitigate them. It also instructs the agencies operating the federal housing programs to consider approaches to better integrate these risks into underwriting standards, loan terms and conditions, and asset management and servicing procedures.
Why it matters: This Executive Order underscores the Biden administration's emphasis on a "whole-of-government" response to climate change. Financial regulators and agencies are expected to increase their focus on climate risks in their rulemakings, supervision, and examinations in the coming years. Changes in underwriting standards and loan terms to mitigate climate risks could have significant implications for mortgage credit access and affordability.
What's next: The FSOC report is due to the White House within 180 days, and various agencies will begin taking steps to comply with the directives in the Executive Order shortly. MBA will remain engaged with the agencies responsible for oversight of the mortgage market as these efforts progress.
For more information, please contact Dan Fichtler at (202) 557-2780.
9. MBA Urges Nevada Regulator to Extend Remote Work Guidance
Last week, MBA and the Nevada Mortgage Lenders Association sent a letter to Commissioner Cathy Sheehy of the Nevada Department of Business and Industry's Division of Mortgage Lending, urging her to extend through December 2021 the MLD's current mortgage loan originator remote work flexibilities, which end on June 30, 2021, for licensed MLOs. The guidance was issued in the MLD's March 15 memorandum, "Extended Provisional Guidance – Temporarily Working from Home."
Why it matters: MBA and NMLA assert that due to the uncertain trajectory of the coronavirus in general and the new variants in particular, it is reasonable to be cautious about the public's health in Nevada and in other states where Nevada-licensed MLOs reside and work. Therefore, the June sunset date is premature and should be extended through the end of the year.
What's next: MBA will continue to work with the NMLA to advocate for making the current remote work flexibilities permanent.
For more information, please contact Kobie Pruitt at (202) 557-2870.
10. Freddie Mac Announces Michael DeVito as CEO
In a statement released on Wednesday, Freddie Mac announced Michael DeVito as its new Chief Executive Officer. DeVito will take over for Interim CEO Mark Grier and succeeds David Brickman, who stepped down as CEO in early 2021. Prior to joining Freddie Mac, DeVito spent more than two decades with Wells Fargo, from which he retired in 2020 as Head of Home Lending. Until recently, DeVito also served as a member of the MBA Board of Directors.
Why it matters: The announcement of DeVito for this role places a highly knowledgeable industry executive in the top leadership position at Freddie Mac. MBA will look to continue its strong relationship with Freddie Mac during DeVito's tenure.
What's next: DeVito will assume his new role on June 1.
For more information, please contact Dan Fichtler at (202) 557-2780 or Sasha Hewlett at (202) 557-2805.
11. Congress Calls Up CEOs from the U.S.'s Largest Commercial Banks
On Wednesday and Thursday, the Senate Banking Committee and House Financial Services Committee held oversight hearings of the nation's largest banks. Witnesses included the CEOs from six of the largest financial institutions based in the United States. Topics included racial equity; environmental, social, and corporate governance; tax reform; and LIBOR. Of note, HFSC Chairwoman Maxine Waters (D-CA) asked for the witnesses' commitment that housing will be a priority as the country emerges from the crisis, specifically that these banks prioritize loan modifications to stave off bankruptcies as the forbearance and foreclosure moratoriums are set to expire.
Why it matters: Congress and the administration are uncertain over the best course of action once foreclosure and forbearance provisions expire.
What's next: Both the Chairs of the House Financial Services Committee and the Senate Banking Committee have stated that the issue of housing affordability is a top priority, and pushing lenders (absent legislation or regulation) will be a part of their playbook moving forward.
For more information, please contact Alden Knowlton at (202) 557-2741, Borden Hoskins at (202) 557-2912, Tallman Johnson at (202) 557-2866, or Ethan Saxon at (202) 557-2913.
12. MBA Single-Family Research Showcase: June 23-24
On June 23-24, join MBA's Research and Economics Team for their first-ever, two-day MBA Single-Family Research and Economics Showcase. Led by MBA SVP and Chief Economist Mike Fratantoni, analysts will detail the most current results and insights from their residential surveys, forecasts, and reports.
Why it matters: Session topics include: A Keynote on the Economy and the Mortgage Market; Latest Performance Benchmarking Data for Production and Servicing; Industry Volume and Demand; Demographics, Market Profiles and Players; Forbearance and Delinquency; Technology and Innovation; Staffing Issues; and Views on the Future of the Mortgage Industry. CPE credit is available.
What's next: Register to attend.
For more information, please contact Marina Walsh at (202) 557-2817.
13. Upcoming MBA Education Webinars on Critical Industry Issues
MBA Education continues to deliver timely programming that covers the spectrum of challenges, obstacles and solutions pertaining to our industry. Below, please see a list of upcoming webinars – which are complimentary to MBA members:
Fair Lending: Things You Might Not Be Thinking Of – June 22
Lending to the LGBTQ Community: Opportunities and Considerations – June 28
Benchmarking for Performance and the Performance Ratios Every Mortgage Banker Must Know – June 29
Transformation Impact of Blockchain in Mortgage Industry and Realized Economic Benefits – June 29
MISMO API Toolkit for Technical Audience – July 8
Do Commercial Servicer Ratings Matter? – July 14
MBA members can register for any of the above events and view recent webinar recordings. For more information, please contact David Upbin at (202) 557-2890.