Dealmaker: Greystone Closes $142M in Freddie Mac, Fannie Mae Loans
Greystone, New York, closed $142 million in Freddie Mac and Fannie Mae loans for multifamily assets in North Carolina and Maryland.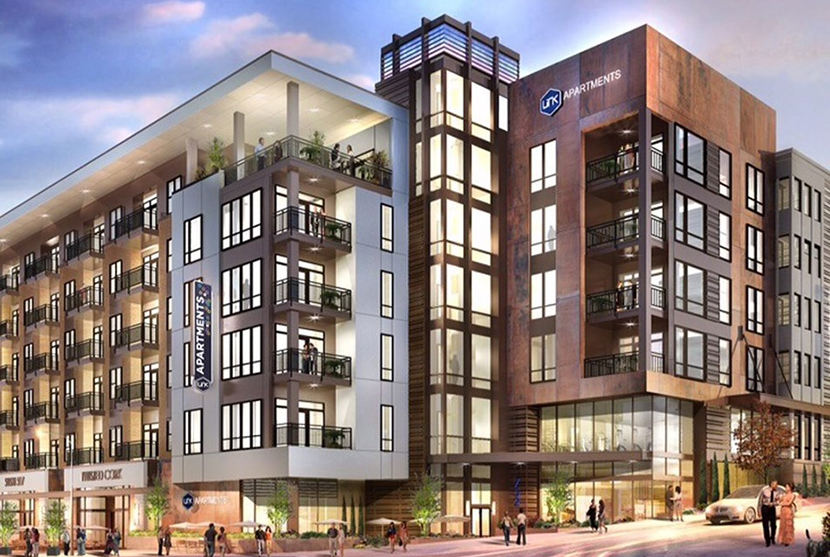 In Winston-Salem, N.C., Greystone provided a $54.9 million permanent Freddie Mac loan to a Grubb Properties affiliate to refinance Link Apartments Innovation Quarter, a recently constructed and stabilized 344-unit property in the city's Innovation Quarter.
The new 15-year fixed-rate loan is a permanent takeout of the construction financing arranged by Greystone in 2018. Drew Fletcher, Paul Fried and Matthew Hirsch originated both the construction and the financing.
Located near the Wake Forest University Biotech Campus and Bailey Park, Link Apartments Innovation Quarter has more than 20,000 square feet of amenity space including a roof-top terrace, saltwater pool and chef's demo kitchen.
Greystone also provided an $87 million Fannie Mae Delegated Underwriting and Servicing loan to refinance a 486-unit multifamily property in Prince Georges County, Md. Dan Sacks and Eric Rosenstock, Managing Directors in Greystone's New York office, originated the financing for Glendale Apartments Properties LLC.
The 12-year fixed-rate Fannie Mae Green Mortgage loan on The Glendale Residence Apartments included five years of interest-only payments and a 30-year amortization period.
Built in 1968, The Glendale Residence Apartments is a garden-style community with 486 one-, two- and three-bedroom units near the Greenway Shopping Center Beltway Plaza, not far from the Goddard Space Flight Center and the University of Maryland.