International Investors Targeting Smaller U.S. Cities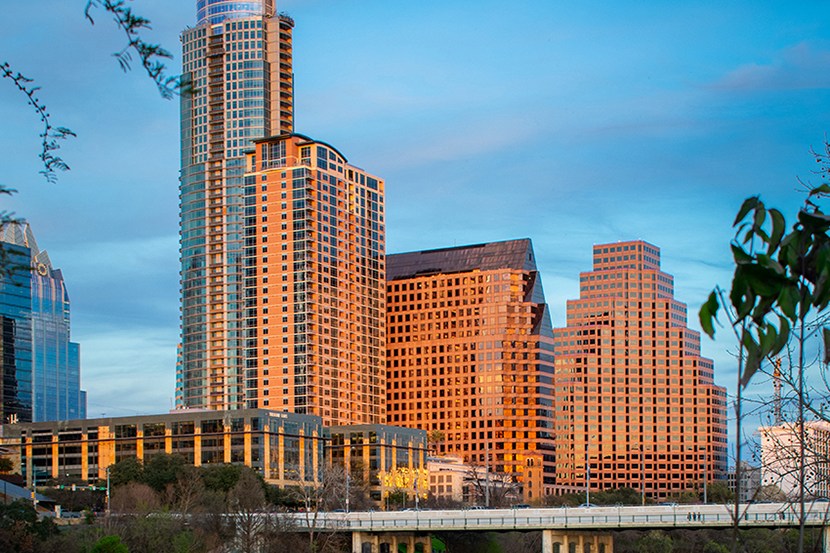 (Downtown Austin, Texas)
International investors feel increasingly optimistic about U.S. commercial real estate, sparking increased interest in secondary and tertiary markets, said the Association of Foreign Investment in Real Estate, Washington, D.C.
Austin, Texas ranked first among U.S. cities international investors plan to target this year. "This is the first time a tertiary city has ever topped the survey," AFIRE said in its International Investor Survey. "In thirty years of AFIRE surveys, no tertiary city has ever placed in the top three. Austin's ranking at the top of the list in 2021 therefore signals a significant shift in strategy toward secondary and tertiary markets."
More than six in ten AFIRE respondents said they expect to increase their investment in tertiary cities in the next three to five years, rising to eight in ten for investment in secondary cities.
But the report noted primary markets still offer "considerable stability and appeal" to overseas investors. Boston and New York ranked in the top five most targeted cities. Dallas and Atlanta rounded out the top five.
AFIRE reported three in four respondents said they plan to increase their investment in U.S. real estate in the next three to five years. The report said U.S. investment allocation by non-U.S.-based investors could increase 71 percent over that time.
"The top three factors attracting investment into the U.S.–quality of assets, portfolio diversification and income return–are consistent with the rationale for investing outside the U.S.," the report said. "The range of assets available in the U.S. as well as ease of doing business are substantive motivating factors for U.S. investment."
AFIRE asked respondents how they expect capital flows to change over the next three to five years. "Overall, investors foresee that the greatest increase of capital flows into the U.S. over this period will come from Asia-Pacific, Europe and Canada," the report said. "No significant decreases are expected, complementing optimism for continued investment into the U.S."
The survey collected more than 100 responses from foreign-based institutional investors, fund and investment managers, family offices, publicly listed companies and related services.