People in the News Mar. 9 2021
TIAA Appoints Thasunda Brown Duckett President & CEO

TIAA, New York, named Thasunda Brown Duckett to succeed Roger W. Ferguson Jr. as President and CEO.
Duckett will join TIAA on May 1 from her current role at JPMorgan Chase, where she is CEO of Chase Consumer Banking. Ferguson will remain TIAA CEO until Duckett assumes her new role.
In her role at Chase, Duckett led a banking network with more than $600 billion in deposits, 4,900 branches and more than 40,000 employees. She was executive sponsor of JPMorgan Chase's Advancing Black Pathways program, an initiative aimed at helping Black Americans close historical achievement gaps in wealth creation, educational outcomes and career success. She also sat on the steering committee for the bank's Women on the Move initiative to help women advance their career and business opportunities and she is committed to financial education for women, who account for a significant portion of the retirement investments TIAA stewards.
Most recently, she led Chase's accelerated focus on communities disproportionately affected by COVID-19 and was the executive sponsor of the bank's Fellowship Initiative, which offers young men of color academic and social support to help them achieve personal and professional success. She began her career at Fannie Mae, leading affordable housing initiatives for people of color.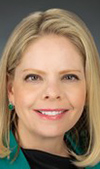 Walker & Dunlop Hires Dana Wade to Lead HUD Loan Originations
Walker & Dunlop Inc., Bethesda, Md., announced Dana Wade joined the firm as Chief Production Officer for all Federal Housing Administration-backed loan originations with HUD. She will also be responsible for helping drive the company's affordable housing financing activities.
Wade previously served as Commissioner of the Federal Housing Administration, which financed more than 11,000 rental properties and 3,000 mortgages for residential care facilities and hospitals during FY 2020. She was responsible for carrying out the agency's mission of providing affordable housing for moderate and low-income households, implementing enhanced risk management for FHA's $1.4 trillion portfolio, and leading more than 2,400 employees.
Prior to joining the FHA, Wade served as Associate Director at the Office of Management and Budget, where she led budget oversight for six Executive Branch agencies with a focus on financial services, including HUD and multiple independent agencies. She also held senior roles in Congress, including Deputy Staff Director for the Senate Banking Committee and Deputy Staff Director for the Senate Appropriations Committee.

Fannie Mae Appoints Simon Johnson, Christopher Brummer to Board of Directors
Fannie Mae, Washington, D.C., appointed Simon Johnson and Christopher J. Brummer to its Board of Directors. In addition, the Board term limit for Robert H. Herz was extended for three years, allowing him to serve on the Board through June 2024.
Johnson has served as a professor at the MIT Sloan School of Management since 1997, where he is currently the Ronald A. Kurtz Professor of Entrepreneurship and head of the Global Economics and Management Group. He is also currently a research associate for the National Bureau of Economic Research. He was a member of the Center for a New Economy's Growth Commission on Puerto Rico from January 2017 to June 2019, a member of the Financial Research Advisory Committee of the U.S. Department of the Treasury's Office of Financial Research from 2014 to December 2016, where he chaired the Global Vulnerabilities Working Group, a member of the Federal Deposit Insurance Corp.'s Systemic Resolution Advisory Committee from 2011 to December 2016, a member of the Congressional Budget Office's Panel of Economic Advisers from 2009 to 2015, a senior follow at the Peterson Institute for International Economics from 2008 to November 2019, and Chief Economist at the International Monetary Fund from 2007 to 2008.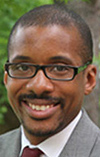 Brummer is Faculty Director of the Institute of International Economic Law and Agnes N. Williams Professor of Law at the Georgetown University Law Center, where he began teaching in 2009. Prior to that time, he served as an assistant professor of law at Vanderbilt Law School from 2006 to 2009 and as an academic fellow at the Securities and Exchange Commission's Office of International Affairs from 2008 to 2009. Prior to his position at Vanderbilt, he was an attorney in private practice in New York and London from 2004 to 2006. He is founder of DC Fintech Week, a public policy conference on finance and technology, a co-founder of the Fintech Beat podcast and newsletter for CQ Roll Call, and the author of a number of publications.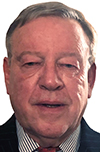 Former HUD Asst. Secretary C. Lamar Seats, David Goodwin Join Greystone
Greystone, New York, announced C. Lamar Seats joined as Senior Vice President of FHA Production, responsible for overseeing Greystone origination teams handling multifamily, affordable housing and construction finance via HUD-insured programs.
Seats joins Greystone from HUD, where he served as Deputy Assistant Secretary of Multifamily Housing Programs for three years, overseeing $21 billion in production in FY2020. He was previously a Managing Director with M&T Realty Capital Corp. and served as CEO of Bellwether Enterprise Real Estate Capital LLC upon acquisition by Enterprise Community Investment Inc, where he was Senior Vice President and head of the mortgage banking group. Earlier in his career, he worked in commercial loan roles at Reilly Mortgage Group, Wells Fargo Bank, Bankers Trust Company and USF&G Corp.

Greystone also announced David Goodwing joined as a Managing Director in the firm's Portfolio Lending Group, responsible for underwriting large-balance bridge loans, a 2021 focus for Greystone's Portfolio Lending platform.
Goodwin joins Greystone from Wells Fargo, and prior to that, served as a Managing Director at Société Générale as a founding member of its CMBS program. He previously spent 17 years at Greenwich Capital/Royal Bank of Scotland and served as Chief Credit Officer for CMBS. Earlier in his career, he was a Managing Director for Greystone in structured credit and played an integral role in early Agency license and origination activities.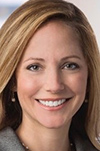 Ashley Hutto-Schultz Joins Davis Wright Tremaine
Ashley Hutto-Schultz, a regulatory attorney with substantial experience in the mortgage industry, joined the national financial services practice at Davis Wright Tremaine. She will join as counsel and work from the firm's Washington, D.C. office.
Hutto-Schultz previously worked at Hogan Lovells and Morrison & Foerster, as well as serving as Director of Compliance at Castle & Cooke Mortgage. She will support mortgage lenders, servicers and other mortgage industry participants, such as fintech companies, on a range of matters, including helping companies structure mortgage products and services, advising on state and federal regulatory compliance, developing or revising compliance management systems and assisting with regulatory examinations.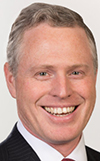 Andrew Weir, Jamie Leachman to Co-Lead JLL Capital Markets in D.C.
JLL appointed Senior Managing Directors Andrew Weir and Jamie Leachman to co-head JLL Capital Markets in its Washington, D.C. office. Weir will lead the Washington, D.C. investment sales advisory platform, while Leachman will oversee the debt and equity placement business.
Weir joined HFF in 2004, which was then acquired by JLL in July 2019. He has more than 25 years of commercial real estate experience. During his career, he has closed more than $22 billion of office investment sales, recapitalizations and portfolio transactions in the Washington, D.C. metropolitan area.

Leachman joined JLL as part of the HFF acquisition in July 2019 and has more than 16 years of experience in the commercial mortgage banking industry. During the course of his career, he has been involved in more than $10 billion of debt and equity transactions, specializing in multi-housing properties and portfolios in the Washington, D.C. metropolitan area.
Stephen Conley and Jim Meisel, former co-leads of JLL Capital Markets Washington, D.C., will remain with the firm as top-performing producers for the group. Conley also sits on the JLL Capital Markets Executive Committee Council, which is responsible for providing national direction and leadership to the entire Capital Markets business.