CDC Extends National Eviction Moratorium to June 30

The Centers for Disease Control and Prevention announced this week an extension to the eviction moratorium further preventing the eviction of tenants who are unable to make rental payments. The moratorium that was scheduled to expire on March 31 is now extended through June 30.
"The COVID-19 pandemic has presented a historic threat to the nation's public health," said CDC Director Dr. Rochelle Walensky. "Keeping people in their homes and out of crowded or congregate settings — like homeless shelters — by preventing evictions is a key step in helping to stop the spread of COVID-19."
The order can be found here.
In conjunction with the CDC announcement, the Consumer Financial Protection Bureau and the Federal Trade Commission issued a joint statement saying they will monitor and investigate eviction practices to ensure compliance with the Fair Debt Collection Practices Act and the Federal Trade Commission Act (which bars unfair and deceptive acts or practices).
"We have directed our staff to investigate eviction practices, particularly by major multistate landlords, eviction management services and private equity firms, to ensure that they are complying with the law," said CFPB Acting Director Dave Uejio and FTC Acting Chair Rebecca Slaughter. "Evicting tenants in violation of the CDC, state or local moratoria, or evicting or threatening to evict them without apprising them of their legal rights under such moratoria, may violate prohibitions against deceptive and unfair practices, including under the Fair Debt Collection Practices Act and the Federal Trade Commission Act. We will not tolerate illegal practices that displace families and expose them—and by extension all of us—to grave health risks."
These and other agency actions were also covered today in a White House Fact Sheet: The Biden-Harris Administration's Multi-Agency Efforts to Support Renters and Landlords.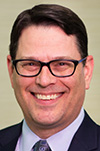 In a CREF Policy Update sent to MBA commercial/multifamily members, MBA Senior Vice President Commercial/Multifamily Policy and Member Engagement Mike Flood said the CFPB and FTC appear to be taking an "expansive view" on their authority to enforce the CDC moratorium expansion.
"At least three federal judges have questioned both the prior order's constitutionality and the CDC's legal authority to issue it," Flood said. "MBA will continue to follow developments and advocate for the quick and efficient distribution of rental assistance to assist tenants and landlords."
MBA has created a summary of the CDC eviction moratorium update.