People in the News Mar. 18, 2021
ClosingCorp Names Christine Boring Chief Product Officer

ClosingCorp, San Diego, appointed Christine ("Chris") Boring as chief product officer, responsible for defining and executing the company's product vision and strategy and leading product development and implementation efforts.
Prior to joining ClosingCorp, Boring spent more than 12 years at Black Knight Financial Services, where she held a series of senior product and sales positions. Most recently, she was senior vice president of Product Management where she was responsible for product and program management and overseeing Black Knight's Ernst Fee Service solution. Previously, she was senior vice president of business unit development, where she oversaw Black Knight's Exchange technology. Earlier in her career, she was a sales consulting manager, where she led the team responsible for defining and implementing client services. She began her career at Stewart Title, where she was a client delivery manager.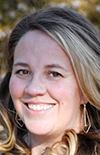 Cirrus Hires Aubrey McCarthy as Director of Client Success
Cirrus, Evergreen, Colo., named Aubrey McCarthy as its new Director of Client Success.
McCarthy has nearly 15 years of experience. Most recently, she served as global manager of customer onboarding for Conga, where she led development and implementation of the company's strategic global customer onboarding program. Prior to Conga, she served as customer success manager for RingCentral, advising and overseeing strategic deployments for enterprise-level customers.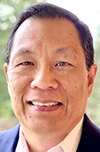 Pedro Fong Joins BlackFin as Principal
BlackFin Group, Laguna Hills, Calif., announced Pedro Fong, a former business architect for the Federal Reserve System with more than 25 years of experience in the financial services industry, has joined the company as a Principal. In his new role, he will be part of the consulting team that works with institutions to employ technologies.
During his eight years at the Fed, Fong was responsible, in part, for creating forward-looking strategic roadmaps as well as identifying future technologies to meet the business capability needs of the Federal Reserve's monetary policy goals. Before that, he was a principle at Innovative Relevance, where he consulted with clients to deliver strategies that ensured growth. Before that, he was a principal at SunGard Global Services, a business process management consultancy.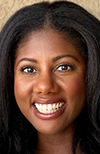 CBC Mortgage Agency Names Tai Christensen Diversity, Equity & Inclusion Officer
CBC Mortgage Agency, Cedar City, Utah, named Tai Christensen its diversity, equity and inclusion Officer. She will lead an effort to promote a culture of inclusion for employees of all races, ethnicities and gender identities.
Christensen began her real estate finance career more than 14 years ago as a mortgage processor. She joined CBCMA in 2018 and has served in her role as director of government affairs since 2019, a position she will maintain alongside her new role.

Entra Solutions Names Brandon Montgomery National Sales Director
Entra Solutions, Irvine, Calif., named Brandon Montgomery as national sales director. He will work with realtors, lenders and attorneys to simplify and optimize their real estate title and escrow relationships.
Montgomery has spent more than 10 years developing sales strategies and helping clients to achieve profitability in their business ventures. Most recently, Montgomery served as a title and escrow lead at Old Republic Title and has also worked as a banker and loan closer at Wells Fargo.
MAXEX Adds Mitchell Johnson as CTO
MAXEX, Atlanta, hired Mitchell Johnson as Chief Technology Officer. He lead all aspects of MAXEX's product strategy, data, security and technology including future development of MAXEX's digital mortgage exchange and platform.
Prior to MAXEX, Johnson was Chief Technology Officer for eVestment, a NADSAQ company originally backed by Insight Venture Partners. He has more than 25 years of experience in technology, data, product and mergers and acquisitions including stints at Equifax, Grant Thornton and Delta Air Lines.

Renaissance Home Loans Names Jeff Mack COO
Jeff Mack has been named Chief Operating Officer for Renaissance Home Loans, Delray Beach, Fla., responsible for redesigning and implementing the company's lending operation. He will also participate in vertical expansion activities, investments and corporate alliances.
Mack comes to Renaissance Home Loans with two decades of experience, including fixed-income, capital markets and compliance. He was most recently Vice President with First Guaranty Mortgage Corp., where he helped co-create the capital markets department, the affinity channel and the non-agency platform. He additionally served in the role of Director, National Business Development, and Director of Capital Markets throughout his tenure. Before joining First Guaranty, he worked with Clayton Holdings, where he held key roles in due diligence and compliance. He also worked with Wall Street entities such as Morgan Stanley, where he was involved with transaction management. Mack also founded and managed a small firm during his career, where his focus was on Residential-NPLs and Residential-RPLs.

Stewart Title Hires Ana Villela-Murillo as Group Vice President for Southeast
Stewart Information Services Corp., Houston, hired Ana Villela-Murillo as Group Vice President for the Southeast, responsible for overseeing Direct Operations in Florida, Alabama, Arkansas and Tennessee.
Prior to joining Stewart, Villela-Murillo worked at First American Title for 24 years, serving as Vice President of Operations since 2014 and spending the past two years managing operations in the state of Florida.
Westcor Land Title Insurance Co. Adds Three
Westcor Land Title Insurance Co., Maitland, Fla., hired Charlene Bruce as Agency Representative for Kentucky.
Bruce has been working in the title industry for more than 25 years. She has a background in managing many agent accounts across the state and has experience in coordinating educational events and had involvement in audit preparation and compliance.
Westcor also hired Michael Soviero as Florida Sales Manager. His experience includes being both a title agent and working with a national underwriter.
Westcor also hired Sarah Diaz as Florida Underwriting Counsel. She has been working in the title insurance industry since she was a teenager, beginning her career in the Claims Department. As a member of the Florida Bar, after years of working her way up through the industry, she has joined Westcor to support the Florida team's continued expansion throughout the state.