Dealmaker: Bellwether Enterprise Closes $41M for Senior Living, Multifamily Assets
Bellwether Enterprise Real Estate Capital, Cleveland, closed $41.1 million in financing for two Texas properties.
In Fort Worth, Bellwether arranged $28.9 million in financing to construct Legacy Riverside Senior Living Community. Executive Vice President and National Director of Affordable and FHA Production Phil Melton and Senior Vice President Jeff Bradley originated the loan with Cindy Hannon, Senior Vice President in Bellwether's Atlanta office for borrowers Legacy Multifamily Development and RISE Residential Construction.
Freddie Mac provided a loan with 40-year amortization structure.
When completed, Legacy Riverside will provide 264 affordable units in north-central Fort Worth. Units include studio, one- and two-bedroom options in elevator-served buildings for residents with special needs. The property has a bond regulatory agreement and Low-Income Housing Tax Credit Regulatory Agreement requiring all units to be at or below 60 percent of area median income.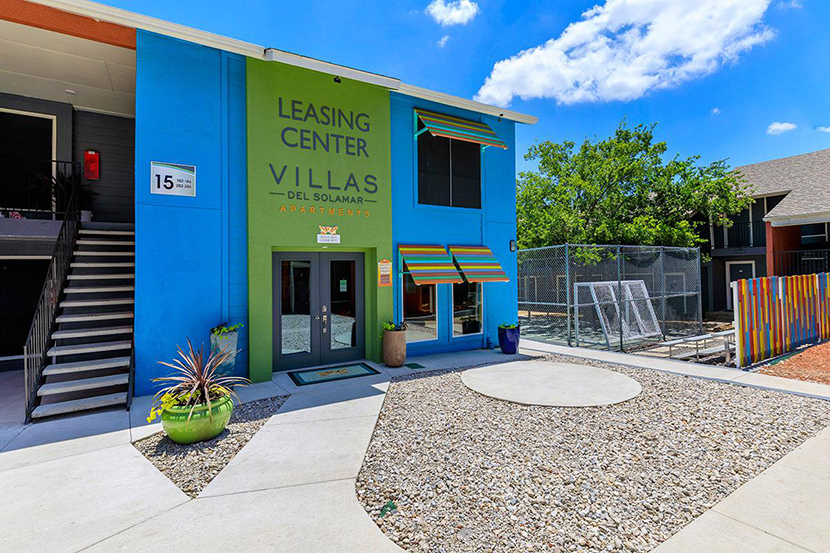 Bellwether also closed a $12.2 million Fannie Mae refinance loan for Villas del Solamar, a 212-unit multifamily community in Dallas.
Anthony Tarter, Executive Vice President and Director of Workforce Housing and Social Impact in the firm's Dallas office, originated the loan for borrower Comunidad Realty Partners, San Diego. The deal used Fannie Mae's Healthy Housing Rewards program with an emphasis on Enhanced Resident Services in which the sponsor self-imposed rent restrictions.
Comunidad Realty Partners is self-restricting 60 percent of the units to 60 percent of the Area Median Income to receive an interest rate discount. CRP will spend this additional rate discount on Enhanced Resident Services each year. Bellwether Enterprise will monitor the self-imposed rent restrictions.
"We are pleased CRP took advantage of our self-imposed rent restrictions option to ensure rent stability at the property for the life of the loan," said Angela Kelcher, Senior Director of Affordable Housing at Fannie Mae. "This option was designed for socially conscious borrowers seeking to strengthen communities by providing affordability."