People in the News Mar. 29, 2021
Auction.com Promotes Ali Haralson to President
Auction.com, Irvine, Calif., promoted Ali Haralson to president, a new position in the company that will oversee both sales and operations.

Haralson has served as the company's chief business development officer since 2017. During that time she spearheaded launch of innovative disposition platforms that reduce friction in the distressed property marketplace to produce better outcomes for mortgage servicers, distressed homeowners, distressed property buyers, and surrounding communities. Products launched under Haralson's leadership include Portfolio Interact, Bid Interact and Offer Interact.
Haralson has more than 20 years of experience in the servicing industry. Prior to joining Auction, Haralson was COO at Specialized Loan Servicing, a company she co-founded in 2003. Under her leadership, SLS grew to employ 1,400 people and service a diverse mortgage portfolio of $50 billion.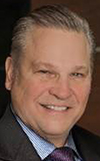 Gateway Appoints Nick Hahn Chief Financial Officer
Gateway First Bank, Jenks, Okla., hired Nicholas ("Nick") Hahn as chief financial officer, responsible for all aspects of the company's finance and accounting functions, including financial reporting, accounting operations, budgeting and forecasting, funding, deposit operations and asset liability management.
Hahn has more than 35 years of experience as a finance professional. Prior to joining Gateway, he held a number of executive positions in the industry. Most recently he was CFO of Ohnward Bancshares, Inc., a family owned, $1.3 billion community bank holding company in eastern Iowa. Throughout his career, Hahn has developed and implemented strategic operating plans in publicly traded, private equity and member-owned financial services organizations with revenues of $50 million to $1 billion and greater than $1 billion balance sheets.

LRES Adds Marc Helm to Board
LRES Corp., Orange, Calif., announced Marc Helm joined its Board of Directors.
Helm, a 43-year veteran of the financial services and mortgage banking industry, currently serves as a Partner with Transformation Mortgage Services and President and CEO of ReverseAmerica Advisors Inc. Prior to TMS and RAA, he served as President and CEO of Reverse Mortgage Solutions, Inc., which he sold in 2012. Prior to founding RMS, he served as Managing Director of Mortgage Consultants of America, following a decade-long tenure as Senior Vice President at Washington Mutual, where he was responsible for Mortgage Operations.
Helm previously served as Chairman of the Mortgage Bankers Association's Loan Administration Committee and as Chairman of the MBA Technology Committee.
Asurity Names Julia Sweeney Executive Vice President
Asurity, Washington, D.C., announced Julia Sweeney, formerly President of Infolinx System Solutions, joined the company as Executive Vice President of Asurity Mortgage Group Software Products. She will be responsible for overseeing and managing development, launch and commercial deployment of AMG software products, including a new mortgage loan document platform, launching in the coming months.
Sweeney has more than 25 years of experience with professional services and software products. She currently serves as an elected board member of AIIM International, whose mission is to improve organizational performance by empowering a community of leaders committed to information-driven innovation.

BlackFin Taps Scott Hannah as Principal
BlackFin Group, Laguna Hills, Calif., said Scott Hannah, a former Chief Business Architect with Federal Reserve Information Technology with more than 30 years of experience in the financial services industry, joined the company as a Principal. He is responsible for helping clients develop strategic plans including current state assessments, road-mapping, investment rationalization and build business cases for strategic opportunities.
During his six years at the Fed, Hannah worked to provide alignment between the Federal Reserve Bank of Cleveland business leaders and National IT strategies in support of services for the U.S. Treasury. Over the course of his 30 years in IT executive management, he led teams at Goldman Sachs, Capital One and the Federal Reserve Bank.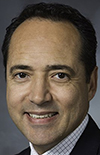 Stewart Title Adds Four
Stewart Title, Houston, promoted Jose Menendez as Senior Vice President of Strategic Partners and Business Development Officer; and added three executives in Florida: Lindsay Harrison, Underwriting Counsel; Graham Grindstaff, Agency Sales Manager; and Pamela Taylor, Senior Commercial Title Officer.

Menendez previously served as Stewart's National Director for Multi-cultural Markets and a Commercial Sales Representative for Stewart Title of San Antonio. With more than 23 years of experience in the title industry, he returns to the Dallas Metroplex where he began his career in residential real estate sales specializing in working with Hispanic homebuyers. In addition to his current role of developing and maintaining customer relationships at Stewart, Menendez serves as a Texas State Senator, representing District 26 in his native San Antonio. He was elected in 2015, and previously served as a member of the Texas House of Representatives from 2000-2015

Harrison brings more than 10 years of legal experience and will focus her efforts on providing underwriting guidance and education to agents in Stewart's Trusted Provider network. She joins Stewart from Alliant National Title, where she worked as Underwriting Counsel and previously, FBC Mortgage as Associate General Counsel.

Grindstaff will help to grow Stewart's network of agents in the Florida area while providing support to current partners. He joins from First American Title where he worked for more than five years as an Agency Account Manager, along with previous roles in finance and supply chain management.
Taylor brings 20 years of experience analyzing and summarizing both residential and commercial property documents. She previously held roles at First American and Fidelity National Title where she worked as a Senior Commercial Title Examiner.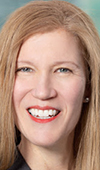 Genworth Financial Elects Three New Independent Directors
Genworth Financial Inc., Richmond, Va., elected three new independent directors to its Board of Directors: Jill R. Goodman, Managing Director at Foros Advisors LLC; Howard D. Mills III, former Superintendent of the New York Insurance Department; and Ramsey Smith, Founder and CEO of ALEX.fyi.
Additionally, the company announced that its current non-executive Board Chair James S. Riepe, along with board members David M. Moffett and Thomas E. Moloney, intend to retire from service on the Board of Directors following the completion of their current terms in May, and will not stand for re-election. It is expected that the Board of Directors will appoint current board member Melina E. Higgins as the non-executive Board Chair immediately following Genworth's 2021 Annual Meeting of Stockholders upon her re-election.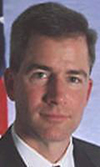 Goodman has extensive experience in mergers and acquisitions, spanning more than 20 years. Prior to her role at Foros Advisors LLC, she served as a Managing Director and Head of Special Committee and Fiduciary Practice—U.S. with Rothschild, as well as with Lazard in the Mergers & Acquisitions and Strategic Advisory Group, most recently as Managing Director.
After serving as the Superintendent of the New York State Insurance Department from January 2006 until December 2007, Mills served as Managing Director and Global Insurance Regulatory Leader with Deloitte LLP before retiring. He also served three terms in the New York State Assembly from 1999 to 2004, where he was an active member of the National Council of Insurance Legislators and rose to become Deputy Minority Leader. 
Smith provides more than 20 years of insurance industry and investment banking experience, including as founder and CEO of a digital insurance platform. He provides extensive knowledge of insurance products as well as business management experience. Before founding ALEX.fyi in 2016, he spent more than two decades with Goldman Sachs, most recently as Managing Director of Equity Derivative Sales and Head of Insurance.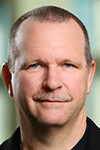 FormFree Adds Paul Finch to Board of Directors
FormFree, Athens, Ga., appointed Paul Finch to its board of directors.
Finch is best known for his 16-year tenure as CEO of Early Warning Services, a private fintech company owned by seven of the largest U.S. banks — Bank of America, BB&T, Capital One, JP Morgan Chase, PNC Bank, U.S. Bank and Wells Fargo. Notably, Finch spearheaded the 2017 launch of Zelle, a real-time payments network composed of 850 banks and credit unions, and led Early Warning's transformation into a premier provider of real-time payments, risk and authentication solutions. Finch retired from Early Warning in 2019, and founded PWF Advisory Services, a financial services consulting firm.
In addition to Finch's extensive experience in the financial technology sector, he is head of the Finch Family Foundation, a non-profit organization that helps children and families in need in the Phoenix area.