Black Knight: Tappable Equity Skyrockets to Record High

A rising tide lifts all boats, the saying goes. And for the nation's homeowners, home price growth—buoyed by scant housing inventories and historically low interest rates—created unprecedented tappable equity in 2020, said Black Knight, Jacksonville, Fla.
The company's Home Price Index showed through the end of the fourth quarter, home prices grew at a 10.8% annual rate—the fastest rate of growth since 2005. Andy Walden, Economist and Director of Market Research in Black Knight's Data & Analytics Division said the effect this has had on tappable equity – the amount available for homeowners to access before hitting a maximum 80% combined LTV – is "somewhat staggering."
Black Knight reported at year's end, 46 million homeowners held $7.3 trillion in tappable equity, the largest amount ever recorded and the largest the population's ever been as well. That's an increase of more than $1.1 trillion (+18%) since the end of 2019, the largest percentage gain since 2013 and the largest dollar value gain in history. Black Knight estimated $158,000 on average per homeowner with tappable equity, up nearly $19,000 from the end of 2019.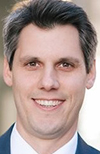 "This past year has been one of significant home price growth, to say the least," Walden said. "But it has also occurred in a market in which the word 'unprecedented' has likely been used more over that same period than perhaps ever in history. Nevertheless, that growth has brought the levels of equity available to American homeowners with mortgages to…well, unprecedented levels."
Walden noted the same historic home price growth that has been building American homeowners' level of available equity has also been steadily chipping away at the number of borrowers who owe more on their mortgages than their homes are worth. Black Knight reported the share of so-called underwater borrowers has crept down to just 1.45% –772,000 borrowers.
"Now we move into what's traditionally been the spring homebuying season with interest rates – despite recent hikes – still extremely low by historical standards," Walden said. "With available inventory as tight as it's been, it remains possible, if not likely, that further home price gains through the spring will drive tappable equity levels even higher in Q2 and further decrease the underwater population."