Rana Fleming of Genworth Mortgage Insurance on Critical Role Homeowner Assistance Programs Play During a Pandemic
Rana Fleming is Director of Homeowner Assistance and Servicer Reporting with Genworth Mortgage Insurance, Raleigh, N.C. She joined Genworth in 2012. The statements in this article are solely her opinions and do not necessarily reflect the views of Genworth or its management. 
MBA NEWSLINK: What assistance programs are available to homeowners during a pandemic?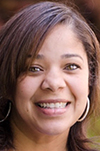 RANA FLEMING: The most common assistance option we've seen for homeowners during COVID-19 has been forbearance. Forbearance is a plan that allows reduced or suspended mortgage payments for a designated period of time when the borrower cites a hardship that has rendered them unable to make their mortgage payments. Once their hardship is over and they can afford payments again, borrowers can work with their mortgage servicer to develop a plan to repay any missed payments.
NEWSLINK: How have these programs changed in response to the pandemic?
FLEMING: COVID-19 has been unique in that not only have we seen forbearances in record numbers, but we've never seen a widespread need for forbearance plan terms to extend beyond 12 months. In some cases, government-backed loans could receive forbearance up to a cumulative 18 months.
The option of an extended forbearance plan term created a need for additional repayment options. The payment deferral was an important step in the response to the financial impact created by COVID-19. It defers the amount a borrower owes to the end of the loan, and is advantageous because it's effective immediately; not requiring a trial period like a loan modification. The combination of forbearance and payment deferral has become one of the best ways to help borrowers get back on their feet and stay in their homes.
Initially, there was confusion among borrowers. Some thought that forbearance meant payment forgiveness and entered into forbearance when they did not necessarily need it. In contrast, many others who needed it were afraid of forbearance because they thought they would not have the money to make up all of their missed payments at the end of forbearance. However, that is not always the case. In most cases, the servicer works with their borrower on a post-forbearance plan they can afford.
NEWSLINK: What did servicers do to adjust to this change?
FLEMING: Mortgage servicers who initially had increased call volumes and extended hold times stepped up and worked hard to staff-up call centers in order to better educate borrowers on the options available to them. Many also updated their websites with information and resources that borrowers would need when seeking assistance, and even automated the process of seeking assistance. Prior to the COVID-19 pandemic, borrowers had to fill out paperwork and submit a letter proving their hardship. Now, many servicers have are requesting little to no documentation and have automated the process so borrowers can call or submit online. This makes forbearance or payment deferral more readily available for borrowers and less daunting.
NEWSLINK: What is next for homeowner assistance?
FLEMING: The industry is always looking for new ways to help borrowers and ultimately keep them in their homes, as it demonstrated with the pandemic. There is no way of knowing for sure what the future holds. Mortgage professionals are great innovators and problems solvers, so new programs and solutions may be on the horizon. However, for now, the industry should be prepared to see more forbearance, as any stigma has been removed and companies have created more awareness.
(Views expressed in this article do not necessarily reflect policy of the Mortgage Bankers Association, nor do they connote an MBA endorsement of a specific company, product or service. MBA NewsLink welcomes your submissions. Inquiries can be sent to Mike Sorohan, editor, at msorohan@mba.org; or Michael Tucker, editorial manager, at mtucker@mba.org.)