People in the News June 9, 2021
SimpleNexus Names Cathleen Schreiner Gate CEO; Matt Hansen to Lead Skunkworks Unit

SimpleNexus, Lehi, Utah, named Cathleen Schreiner Gates CEO and announced Founder Matt Hansen will lead a task force of software developers and sales staff that specializes in high-priority projects.
Schreiner Gates began her engagement with the organization as a board member in April 2020 and was named president in September 2020. Previously, she served as EVP of sales and marketing at Ellie Mae (now ICE Mortgage Technology). During her tenure, Ellie Mae spent six consecutive years on the Deloitte Technology Fast 500 and negotiated a $3.7-billion purchase by private equity firm Thoma Bravo.
John G. Stevens Promoted to President of SRE.com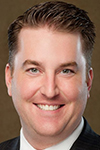 SRE.com, El Segundo, Calif., promoted John G. Stevens to President. In his previous role he served as Chief Revenue Officer of SRE Mortgage Alliance Inc.
Stevens has worked in the mortgage industry since 2003. Prior to joining SRE, he served as Vice President of Cornerstone Mortgage Group. Before that, he was Vice President of Business Development for Mountain West Financial. He is a past President of the National Association of Mortgage Brokers.

Ncontracts Names Rafael DeLeon SVP of Industry Engagement
Ncontracts, Brentwood, Tenn., named Rafael (Ralph) DeLeon Senior Vice President of Industry Engagement. He will oversee the company's regulatory outreach efforts and work with Ncontracts' 3700+ customers around the country to help them with the changing regulatory landscape in Washington, DC.
DeLeon joined Ncontracts after serving as Director of Banking Relations for the Office of the Comptroller of the Currency, where he was responsible for planning, organizing, implementing and directing outreach and training activities associated with the financial services industry.

David Lewis Joins Homespire Mortgage as National Renovation Manager
Homespire Mortgage, Gaithersburg, Md., appointed David Lewis as National Renovation Manager to lead the company's expanded renovation lending division.
With more than 25 years of industry experience in both retail and wholesale, Lewis has specialized in renovation lending for most of his career, having built and managed platforms for companies of all sizes. In his role leading this new division, Lewis will further develop and grow Homespire's renovation lending capabilities for all branches and teams, with the goal of creating a structured, easy-to-use platform that will bring value to both Homespire's clients and referral partners.

LBA Ware Adds Georgia Capalbo to Client Success Team
LBA Ware, Macon, Ga., tapped former State Bank vice president Georgia Capalbo as client success product liaison. In her new role, she will assist lenders post-implementation to leverage the company's CompenSafe platform.
Capalbo has 11 years' administrative commercial banking experience, including nine years as a State Bank vice president until the company's 2018 merger with Cadence Bank. Beginning in special assets, her role at State Bank expanded to support business intelligence, business analytics and third-party software management, where she served as a liaison between business lines and third-party software vendors to develop productivity and efficiency improvement solutions.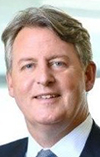 CBRE Capital Advisors Hires John Powell as Managing Director
CBRE, Bostin, appointed John Powell as Managing Director of CBRE Capital Advisors, the firm's investment banking division.
Powell has more than 20 years of experience in fixed income securities sales and investment banking. He has extensive experience in working with debt structures for institutional investors within the private placement market, with an emphasis on Credit Tenant Lease and bifurcated ground lease transactions. Throughout his career, he has been involved in more than 50 CTL transactions in multiple sectors totaling more than $2.5 billion and more than 30 bifurcated ground lease transactions totaling over $1.5 billion. He joins CBRE from Waterway Capital (formerly Bostonia Global Securities), where he spent 14 years and served most recently as a managing director. Prior to that, he was a vice president at Stifel focused on fixed income sales.

Brett Paulsrud Appointed to Co-Lead JLL Capital Markets in Boston
JLL announced Senior Managing Director Brett Paulsrud has been appointed to co-head the Capital Markets team in its Boston office. He and current co-head, Senior Managing Director Lauren O'Neil, will jointly lead and oversee debt and equity placement and investment sales advisory business lines.
Paulsrud has more than 15 years of experience in the commercial real estate industry and has been involved in underwriting and marketing of more than $10 billion in closed commercial real estate transactions. His experience spans the capital stack and property types, having been involved in multi-housing, office, retail, hospitality, life science and mixed-use projects across New England.

AMAC Taps Peter Miklius as Vice President of Acquisitions
Arbor Management Acquisition Co., New York, appointed Peter Miklius as Vice President of Acquisitions. Based in AMAC's recently opened Southeast regional office in Atlanta, he will spearhead the company's expansion in Georgia, North Florida, North Carolina, South Carolina, and Tennessee. He will be responsible for sourcing multifamily acquisitions and development opportunities.
Prior to joining AMAC, Miklius served as Acquisitions Manager at Fogelman Properties and as Investment Manager at Cortland Partners, where he oversaw acquisition efforts of more than 2,600 units and $450 million across the Atlanta metro market.