Single-Family Rentals Rising: A Conversation With Berkadia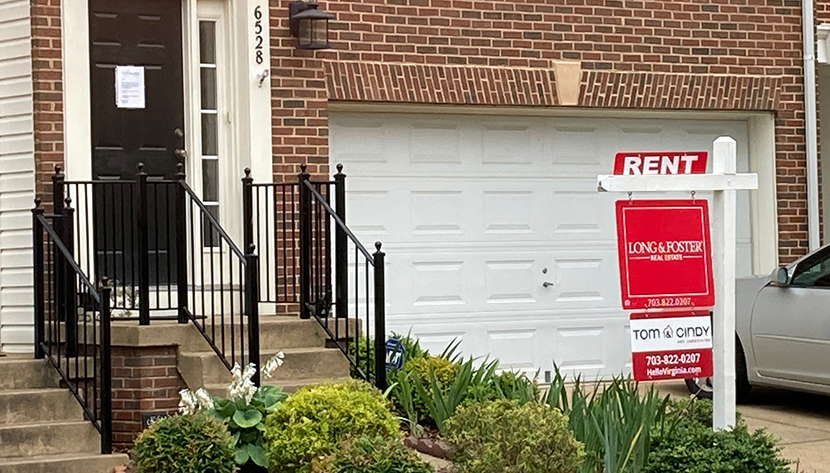 One result of a strong housing market driven by low rates, high demand and supply constraints is a substantial increase in investor interest in single-family rental housing. MBA NewsLink interviewed Berkadia executives Hilary Provinse and Dori Nolan about the SFR landscape and the outlook for this burgeoning sector.
Hilary Provinse is Executive Vice President and Head of Mortgage Banking and a member of Berkadia's Management Committee. She oversees more than 148 mortgage bankers and their teams in 40 offices across the country. These bankers serve clients across all multifamily and commercial real estate channels, including specialized teams with expertise in seniors housing and healthcare, hotels and hospitality, student housing, affordable housing and manufactured housing.
Dori Nolan is Senior Vice President of National Client Services. Her primary focus entails coordinating Berkadia's Investment Sales, Mortgage Banking and other services for the firm's most active multi-market and/or institutional apartment capital sources. She leads a national initiative to continue to grow business relationships with current clients and new clients, helping them to better understand the full potential of Berkadia's services.
MBA NEWSLINK: Berkadia recently hosted a webinar, "The Single-Family Rental Boom is on the Horizon." Can you share a few takeaways from this session and why your firm expects a "boom" in this sector?

DORI NOLAN: Single-family rentals are not a new asset type. Interest from investors and renters alike has gained significant momentum over the past several years. Berkadia has been an early mover in the SFR space, starting with more scattered single-site and single-family financing following the financial crisis. We're seeing this sector expand and become more diverse and institutional in nature as the industry matures and liquidity improves.
Inflation is a rising concern and investors are wondering how to hedge their portfolio. SFRs offer a compelling solution–especially with the data and technology that is now available to make the management of these investments more feasible. It's allowing bigger players to manage portfolios of thousands of homes over one metro area more efficiently, with the same yields and NOIs as apartments.
We're also seeing renters express a greater appetite for a single-family lifestyle compared to an apartment lifestyle. The onset of the pandemic had people in their homes more, and people are continuing to work from home or adopting a hybrid work model. People want a little more space and this product generally offers that–sometimes a lot more space. It's a more private lifestyle overall, and these properties are often located in the suburbs. The urban areas are still going to be very strong places to live, but a lot of people liked the suburban lifestyle pre-COVID and even more so now.
We expect to see a continued rise in the SFR sector and that it will become a more full-fledged asset type, like we saw with student and senior housing a decade or so ago. Investors should be educated on the landscape and opportunities within this market so they can build effective strategies around it.
NEWSLINK: Describe any details you have about the size and scale of this industry both in terms of today's snapshot as well as historical and/or projected growth?
NOLAN: The single-family rental strategy has been around for a few decades but really started growing more rapidly as a result of the Great Recession, when institutional investors took a more opportunistic approach to housing by acquiring homes out of foreclosure or unfinished or unsold projects from developers.
With the COVID-19 pandemic, we saw a more rapid shift in appetite toward homes, but SFR has been gaining housing market share for years as more people want a garage, yard, space, etc., which apartments just aren't able to offer. Single-family rental occupancies have hit a 25 year high with a 95 percent occupancy on SFR homes.
NEWSLINK: Can you discuss the build-for-rent market opportunity and what is happening in that area right now or projections for future growth?
NOLAN: We've noticed four primary build-for-rent densities target different tenant needs and desires: villas, townhomes/rowhomes, traditional detached homes and affordable housing (not part of the current build-for-rent boom).John Burns Real Estate Consulting research shows that there's strong rent growth and price appreciation, especially in Arizona and southern California.
Aside from those areas, many home builders and landlords now consider build-for-rent an important part of their business. Many are starting to buy rental homes as build-for-rent neighborhood locations are in desirable submarkets–in Grade A (top 20 percent, often most expensive, locations) and then next in Grade B (20-40th percentile locations).
According to John Burns Real Estate Consulting, single-family build-for-rent represents about 12 percent of home construction but a third of tenants occupy single-family rentals–it's an underbuilt market, so we anticipate that the build-for-rent market will continue to grow.
NEWSLINK: Where does the financing fit in with single-family rental category? Could you provide a typical example of how is a deal you see gets financed?

HILARY PROVINSE: At Berkadia, we've seen the most initial activity on the investment sales side, particularly in Arizona, where we've done most of our SFR work. It began with private investors, but we've been seeing many more institutional investors coming into the space or dedicating people in their shop to specialize in the SFR market.
As we're seeing the investment appetite grow, the financing options are also expanding. However, there's a big distinction between scattered-site SFR and build-for-rent SFR in terms of financing options. Scattered-site presents a bit more of a challenge, so debt sources are really still trying to get their arms around what this product is. There is interest, especially from debt funds, and the options are evolving.
Build-for-rent SFR is viewed like more traditional multifamily, so there are a lot more options for life companies, debt funds, etc. Even the agencies are working to provide more clarity around their engagement with the space–Fannie Mae made some changes to their guide–they look at it like a conventional deal. We expect to see financing options continue to expand and our mortgage banking teams have been active in working with clients to find financing solutions.
NEWSLINK: Any trends of note that you'd point out in terms of how owner/operators and their business models have evolved for this sector in recent years?
PROVINSE: As we see many new investors betting on SFR and build-for-rent, we believe this will remain a long-term shift for the industry. The COVID-19 pandemic played a role in demographic and migration trends that drove SFR and build-for-rent interest. There was already a shift towards this in the South, but it's accelerating. Work from home and/or hybrid work options coming into play have many people moving because they don't have to commute to work every day.
Construction was high in urban areas where there was job growth, but today's lifestyle changes are allowing for people to live where there's more land and influencing the market overall. We expect to see the big growth markets grow even faster because of the work from home conditions that came out of the COVID-19 pandemic.
(Views expressed in this article do not necessarily reflect policy of the Mortgage Bankers Association, nor do they connote an MBA endorsement of a specific company, product or service. MBA NewsLink welcomes your submissions. Inquiries can be sent to Editor Mike Sorohan at msorohan@mba.org or Editorial Manager Michael Tucker at mtucker@mba.org.