People in the News June 28, 2021
White House Names Sandra L. Thompson Acting FHFA Director
The White House appointed Sandra L. Thompson as Acting Director of the Federal Housing Finance Agency effective immediately.
Thompson's appointment comes following a June 23 U.S. Supreme Court ruling in Collins v. Yellen in which the Court held that the FHFA Director is removable at will by the President before the expiration of his/her statutory five-year term, contrary to language in the 2008 Housing and Economic Recovery Act. Within hours of the ruling, the Biden Administration removed Mark Calabria as FHFA Director and announced Thompson's appointment.
Mortgage Bankers Association President and CEO Robert Broeksmit, CMB, issued a statement on Thursday in support of Thompson's appointment.
"MBA congratulates Sandra Thompson on her appointment as the Acting Director of the Federal Housing Finance Agency," Broeksmit said. "Her experience, expertise, and deep knowledge of housing finance will serve her well in this role. We fully agree with the Acting Director's stated goals of operating the regulated entities in a safe and sound manner while supporting their missions to increase the availability of affordable housing and extend access to credit."
"MBA has worked with the Acting Director extensively in the past and looks forward to continuing this relationship as she addresses a variety of housing finance issues, including the conservatorship of Fannie Mae and Freddie Mac," Broeksmit added. "This will include protecting taxpayers, serving the GSEs' affordable housing mission, and ensuring a stable secondary mortgage market for a wide variety of single-family and multifamily lenders, regardless of size or business model."
Since 2013, Thompson has served as Deputy Director of the Division of Housing Mission and Goals. As Deputy Director, she oversaw FHFA's housing and regulatory policy, capital policy, financial analysis, fair lending and all mission activities for Fannie Mae, Freddie Mac and the Federal Home Loan Banks. Prior to joining FHFA, she worked at the Federal Deposit Insurance Corp. for more than 23 years in a variety of leadership positions, most recently as Director of Division of Risk Management Supervision.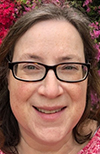 Biden Administration Nominates Julia Gordon as FHA Commissioner; Dave Uejio as HUD Assistant Secretary
The Biden Administration on Friday nominated Julia Gordon as FHA Commissioner and announced Dave Uejio, who has been serving as Acting Director of the Consumer Financial Protection Bureau, has been nominated as HUD Assistant Secretary for Fair Housing and Equal Opportunity.
Gordon is currently president of the National Community Stabilization Trust, a nonprofit organization that supports neighborhood revitalization and affordable homeownership through rehabilitation of residential properties in underserved markets. In addition to managing NCST's programmatic work, she specializes in federal policy related to homeownership, community development and the nation's housing finance system.
Mortgage Bankers Association President and CEO Bob Broeksmit, CMB, issued a statement in support of Gordon's nomination:
"MBA applauds the nomination of Julia Gordon to lead the Federal Housing Administration. "Her previous experience, which includes senior roles at the National Community Stabilization Trust and the Federal Housing Finance Agency, provides her with a unique perspective on the issues facing our nation's housing and mortgage markets.
"We look forward to continuing to work with her, Secretary Marcia Fudge, and others at HUD and in the administration to ensure a strong FHA program that provides affordable housing opportunities, both rental and owned, for all Americans, while also protecting taxpayers. We also look forward to working with the agency to finish the much-needed work to improve efficiency, instill certainty and bring more lenders back to the FHA program."
Previously Gordon served as senior director of housing and consumer finance at the Center for American Progress; manager of the single-family policy team at the Federal Housing Finance Agency; and senior policy counsel at the Center for Responsible Lending. She also worked in the civil legal aid sector and as a litigation associate and pro bono coordinator at law firm WilmerHale.
Uejio was announced as CFPB Acting Director of the Consumer Financial Protection Bureau in January, responsible for its $600 million budget and a 1,600-member workforce. Prior to becoming Acting Director, he served the Bureau as Acting Chief of Staff; as Lead for Talent Acquisition; and, most recently, as the Bureau's Chief Strategy Officer. Prior to the Bureau, he served in Human Resources capacities at the National Institutes of Health, the Office of Personnel Management, and the Office of the Secretary of Defense. He began his career in government service in 2006, when he joined the NIH as a Presidential Management Fellow.

Sterling Organization Promotes Greg Moross to President
Sterling Organization, West Palm Beach, Fla., promoted Greg Moross, a founding Principal of the firm, to President, responsible for overseeing the firm's Capital Markets group, its Asset & Fund Management teams and the firm's development group.
Brian Kosoy, Managing Principal and CEO of Sterling Organization, relinquished his role as President to Moross but maintains the role of firm CEO.

Chrysalis Holdings Acquires Stake in INVISR, Names Tal Gozhanzky CTO
Chrysalis Holdings LLC, Fulton, Md., announced a significant investment in INVISR, a financial technology business focused on digital transformation. With the investment, INVISR CEO and co-founder Tal Gozhansky will become Chief Technology Officer of Chrysalis Holdings' portfolio companies while continuing to lead INVISR.
Before founding INVISR, Gozhansky was a leader in launching and scaling Salesforce's Financial Services practice in New York City, and technology initiatives for multiple Fortune 500 financial services firms.

Fiserv Makes Three Executive Leadership Appointments
Fiserv Inc., Brookfield, Wis., named Guy Chiarello Chief Operating Officer, Suzan Kereere Chief Growth Officer and Adam Rosman Chief Administrative Officer and Chief Legal Officer.
Chiarello, currently Chief Administrative Officer of Fiserv, became Chief Operating Officer effective June 24. In a career spanning more than 30 years, he has been at the forefront of banking, technology and innovation. In his new role, Chiarello will continue to promote client experience, create a high-performance workplace and support the company's focus on future growth.

Kereere will join Fiserv on July 6. In this newly created position, she will work in partnership with Fiserv business leaders to lead enterprise strategy, acquisitions and business development initiatives. She is an experienced global business executive with expertise in leading payments and technology platform businesses at Fortune 100 companies and driving digital transformation, sales optimization, front-line customer engagement and inclusive growth. Most recently, she served as Global Head of Merchant Sales & Acquiring at Visa. Her background also includes leadership roles at American Express, including head of its U.S. National Merchant Business and head of its Global Network Business.

Rosman will rejoin Fiserv July 26. He will be responsible for its legal and compliance departments, ethics and government relations. He joins Fiserv from OneMain Financial, where he oversaw legal, compliance, government relations and audit groups. Before joining OneMain, he served as General Counsel for First Data and played a key role in its merger with Fiserv. His background also includes serving as EVP and Group General Counsel for Willis Group Holdings; and as Assistant U.S. Attorney and Deputy Staff Secretary to President Bill Clinton.

Marcus & Millichap Names Richard Matricaria, J.D. Parker as COOs
Marcus & Millichap, Calabasas, Calif., promoted Richard Matricaria and J.D. Parker to COO Western Division and COO Eastern Division, respectively. In April 2019, they were named executive vice presidents of the operating company, responsible for overseeing the company's division managers and specialty directors as part of the leadership succession plan.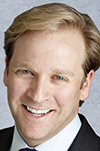 Parker joined the firm in 2004 as a multifamily agent in the Manhattan office and transitioned to management in 2006. In 2007, he opened the company's Brooklyn office and soon after took over responsibility for the New York regional offices, leading Manhattan to become the firm's largest operation. He was appointed division manager for the Northeast in 2016 and has been instrumental in driving Marcus & Millichap's expansion in Canada. 
Matricaria joined the company in 2000 and was a successful retail broker for several years before moving to management. He built successful offices in Orlando and Tampa, the latter of which became a top-performing office nationally. In 2016 he moved to Chicago to oversee the Midwest division, which grew by 30% under his supervision. He relocated to company headquarters in Calabasas in 2019 as part of his expanded responsibilities.

BlackFin Group Hires Cecilia Janson, CMB, as Partner, Chief Delivery Officer
BlackFin Group, Laguna Hills, Calif., tapped Cecilia Janson, CMB, a 20-year mortgage industry veteran, as Partner and the consultancy's Chief Delivery Officer. She will head BlackFin Group's implementation consultancy.
Janson has led multi-million-dollar software implementation teams at banks and independent mortgage banking organizations and championed innovation that has resulted in growth. She began her career as a mortgage loan processor in 2001 for First Funding. She advanced quickly and was Vice President and Director of Mortgage Operations for Atlantic Bank & Trust N.A. by 2005. Most recently, she served as Vice-President of Business Risk Management and System Implementations for South State Bank N.A.
Janson is a member of the Mortgage Bankers Association and the National Association of Minority Mortgage Bankers. She also serves on the Board of Directors for the Mortgage Bankers of the Carolinas. She earned her Certified Mortgage Banker designation through MBA Education.

First American Financial Corp. Names Rouz Tabaddor Chier Intellectual Property Officer
First American Financial Corp., Santa Ana, Calif., named Rouz Tabaddor as vice president and chief intellectual property officer, a new position that will accelerate expansion and monetization of the company's intellectual property portfolio, which already includes 30 active patents and an additional 13 patent applications pending. He will be responsible for identification, protection and enforcement of the company's intellectual property assets.
Tabaddor joins First American with more than 20 years' experience practicing law with an emphasis on intellectual property, litigation, privacy, licensing and audit and enforcement. Most recently, he served as vice president and deputy general counsel for a large, publicly traded real estate technology and data provider, where he helped the company generate substantial revenue through intellectual property licensing opportunities and aggressive enforcement of intellectual property rights. His previous experience includes senior positions with engineering companies, the U.S. Patent Office and several law firms.
Sampada D'silva, Eliav Dan Join Greystone
Greystone, New York, hired Sampada D'silva as a Deputy Chief Credit Officer. She is based in Chicago and will work with Greystone's debt offerings in healthcare, including skilled nursing and assisted living assets.
D'silva brings to Greystone more than two decades of healthcare and senior housing investment and lending experience. Prior to joining Greystone, she was a Senior Managing Director for Cambridge Realty Capital Cos. Her experience includes structuring and closing healthcare and senior housing loans, including HUD-insured and conventional bank mortgages. In her prior role, she also focused on evaluating and closing healthcare and senior housing acquisition, sale and leaseback opportunities.

Greystone also announced Eliav Dan joined its Commercial team as a Senior Managing Director, based in Los Angeles. He will focus on structured large loan originations, CMBS, balance sheet lending and Greystone Agency and FHA programs.
Dan joins Greystone from Barclays, where he served as West Coast Head, leading both Los Angeles- and New York-based origination teams, and oversaw large loan, CMBS and balance sheet originations for the West Coast territory. At Barclays, he was instrumental in building out and expanding the firm's West Coast footprint over the past six years, most notably in loans ranging from $100 million to $650 million. Prior to Barclays, he was Head of the Los Angeles office at Ladder Capital, a publicly traded mortgage REIT, and also served as Founder & Managing Principal of Verona Capital Markets, a boutique real estate advisory firm. Before forming Verona, he was one of two co-founding members who established Morgan Stanley's West Coast CMBS lending operation in the early 2000s and helped to establish and grow the bank's presence in the Western U.S.

ChainLogix Appoints Tim Moreland as Senior Vice President of Operations, Strategic Business Development
ChainLogix Mortgage Solutions, Fort Lauderdale, Fla., named Tim Moreland Senior Vice President Operations and Strategic Business Development. He will be focused on meeting the company's strategic objectives in these areas for ChainLogix's mortgage business.
Moreland has more than two decades of experience in the mortgage industry. He previously worked as Senior Vice President of Global Operations with Sourcepoint Mortgage. Over the course of his career, Tim has developed core business strategies and effective leadership with an important emphasis on mentoring.
MobilityRE Names Jonas Kruckeberg Director of Growth, Client Success
MobilityRE, Salt Lake City, appointed Jonas Kruckeberg as director of growth and client success, responsible for strengthening customer engagement for the company's flagship product, Mobility Market Intelligence. he will also oversee sales and customer success.
For 18 years, Kruckeberg has been driving sales and forging strategic partnerships at marquee mortgage technology firms. He helped grow Top of Mind, holding positions during his nine-year tenure as vice president of sales and executive vice president of strategic partnerships and industry relationships. Prior to joining MobilityRE, Kruckeberg served as chief revenue officer with Knowledge Coop, a provider of continuing education training for mortgage lenders.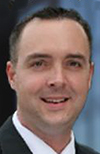 Covius Names Tom Coffey Vice President of Business Development at Clayton
Covius Holdings Inc., Denver, announced Tom Coffey rejoined the company's Clayton unit as Vice President of Business Development, responsible for building and managing client relationships for the company's due diligence business.
With more than 25 years of experience, Coffey rejoins Covius from FIS Global, where he was Vice President and IT Group Executive, responsible for workforce capacity management for the company's Banking and Merchant Solutions division. Prior to FIS, Coffey spent 20 years with Clayton in various roles including leading Operations, Transaction Management, Sales and Human Resources. In his most recent role, he was responsible for sales and business development efforts and working with operations.

Westcor Land Title Insurance Co. Names Kimberly O'Connor Michigan Underwriting Counsel
Westcor Land Title Insurance Co., Maitland, Fla., hired Kimberly O'Connor as Michigan Underwriting Counsel.
O'Connor has 25 years of industry experience. She started her career as a residential and commercial examiner. She would later move on to handling claims and underwriting for several years before settling in as a state counsel. Her experience includes filing rates and forms nationally and handling consumer complaints for the state of Michigan.
O'Connor has served four years of the Michigan Land Title Association's Board of Directors, and is currently a member of the Legislative, Sponsorship and the Professional Designation committees for the organization.
Former MBA Chairman Michael Young Passes Away
The Mortgage Bankers Association learned of the recent death of Michael W. Young, who founded Cenlar Federal Savings Bank, Ewing, N.J., and served as MBA Chairman in 2011-2012.
Mr. Young died April 21 in Vero Beach, Fla. He was 79 years old.
"Mike was one of those rare individuals who come along from time to time who was not only brilliant but also blessed with a wonderful and sometimes disarming sense of humor," said E. Robert Levy, Executive Director and Counsel with the Mortgage Bankers Association of New Jersey, who worked with Mr. Young professionally for several decades.
Mr. Young led an employee organized buyout of Larson Mortgage Co. in New Jersey in 1982. Two years later, his management team bought Centennial Savings and Loan to form Cenlar Federal Savings Bank, the first federally chartered employee-owned thrift. The company shifted its focus to mortgage subservicing and grew to more than 3,000 employees in seven states. Mr. Young served as Chairman of Cenlar until 2015, when he was succeeded by Gregory S. Tornquist, but continued to serve the company as vice chairman of both Cenlar FSB and Cenlar Capital Corp.
Mr. Young was born on Aug. 22, 1942, and began his career in 1962 as a teller at Jersey Shore Savings while attending Monmouth College, earning his Bachelor of Science degree. He quickly rose through the ranks at Jersey Shore Savings, eventually becoming senior vice president.
In 1969, Mr. Young began working for Larson Mortgage Co., where he worked in residential marketing, then managed the company's commercial property division from 1972 to 1976. He was appointed President of Larson Mortgage Co. in 1978 and in 1984 he successfully negotiated Larson's acquisition of Centennial Savings and Loan Association, which were reorganized as Cenlar Capital Corp. and Cenlar FSB.
"Cenlar has positioned itself by focusing on the needs of the marketplace," Mr. Young told MBA NewsLink in a 2010 interview. "We then created scalable capacity through arduous planning for technology, personnel and space. We review strategic directions in the marketplace on an ongoing basis to keep ourselves ahead of the curve in order to provide the broadest menu possible to our clients. In the end we are able to offer our clients a private label product selected to meet their individual strategies."
Mr. Young became active with the Mortgage Bankers Association of New Jersey, serving two terms as its President, and also became active with MBA, serving in volunteer capacities for more than four decades. Mr. Young became Vice Chairman of MBA in October 2009; Chairman-Elect in October 2010; and was elected Chairman at the Association's 98th Annual Convention & Expo in Chicago. He also served on numerous committees and task forces, as well as the MBA Board of Directors, the MBA Residential Board of Governors and the MBA Council on Ensuring Mortgage Liquidity, a task force of MBA members created to examine policy options and issue recommendations for the future of the secondary mortgage market.
Mr. Young said he was honored to serve as MBA Chairman "No other trade association has the depth and breadth of membership to fully represent that entire mortgage finance industry – big, medium and small, residential, commercial and multifamily," he said.
Mr. Levy called Mr. Young "one of the truly great representatives of our industry. [He] was one of the most creative thinkers ever to preside over our Association," he said.
Mr. Young's wife of 53 years, Diane, preceded him in death. He is survived by his partner of four years Stephanie, four children, their spouses and seven grandchildren, as well as five siblings, their spouses, 10 nieces and nephews and their families.
Condolences may be shared online www.millenniumcremationservice.com.