Dealmaker: Greystone Arranges $115M in Multifamily, Affordable Housing
Greystone, New York, arranged $115.2 million in construction financing for a multifamily development in New Jersey and affordable housing developments in Michigan.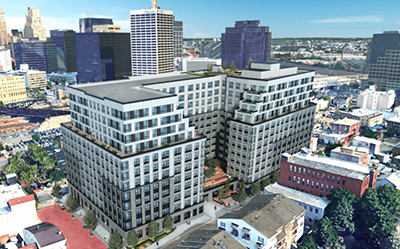 Greystone arranged a $94 million construction loan for an affiliate of J&L Cos. Inc. to finance development of a 12-story, 403-unit Class A multifamily project at 55 Union Street in the Ironbound District in downtown Newark, N.J.
The construction loan was provided by a four-bank syndicate led by Valley National Bank, with Bank Hapoalim, Abanca USA and TriState Capital Bank as participants, to finance the project, which also includes 3,000 square feet of retail space and a 196-space parking garage.
The project is located two blocks from Newark Penn Station in the Ironbound District, which has become a regional destination known for its nightlife and diverse mix of restaurants and entertainment options. J&L will deliver an amenities package, including a rooftop garden and entertainment area; outdoor courtyard with grills; fire pits and lounge space; and fitness center.
Greystone Capital Advisors, led by President Drew Fletcher, Director Matthew Hirsch and Vice President Steven Deck, served as the exclusive advisor in arranging the financing on behalf of J&L.
In Michigan, Greystone closed sale of Village Glen, a 120-unit affordable housing property in Traverse City. The sale was managed by Eric Taylor, Aaron Hargrove and Matt Yarbrough of Greystone Real Estate Advisors.
In addition to advising the seller on the transaction, Greystone provided $13.4 million in acquisition financing with a HUD-insured loan. The 35-year FHA loan was originated by Dale Holzer and Kelley Klobetanz, Managing Directors at Greystone.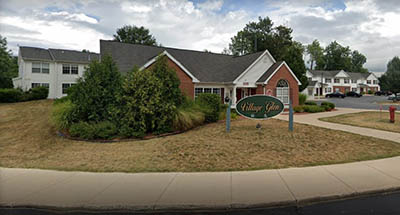 Built in 2006, Village Glen is a post-15-year Low Income housing Tax Credit property that drew national interest and attention from potential buyers for attributes including being a stabilized property with low vacancy and strong operations located in a QCT and Opportunity Zone. The asset includes an extended tax credit compliance period through 2040. The property is situated on 15.16 acres with proximity to employment, entertainment, education and shopping hubs in Traverse City and northwest Michigan.
"With today's favorable rate environment, Village Glen stands as a highly attractive investment opportunity, and serves as a quality housing option for hundreds of residents in Traverse City," Taylor said.
Greystone also provided a $7.8 million HUD-insured loan to refinance a 124-unit affordable housing community in Roseville, Mich. The financing was originated by Lisa M. Fischman, Managing Director in Greystone's New York office on behalf of The Altman Companies.
The $7.76 million HUD-insured section 223(f) loan finances The Meadows of Roseville and carries a 35-year term with a low, fixed interest rate. The Greystone team also made sure the Section 8 HAP contract was extended so that The Meadows would save more with a reduction in the MIP to 0.25% for the life of the loan. This permanent financing represents a refinance of a previous HUD loan already in the Greystone portfolio from 2015.
The Meadows of Roseville is a Section 8 affordable housing community consisting of 124 one- and two-bedroom apartments with amenities including a playground and picnic tables.