MBA Advocacy Update July 19, 2021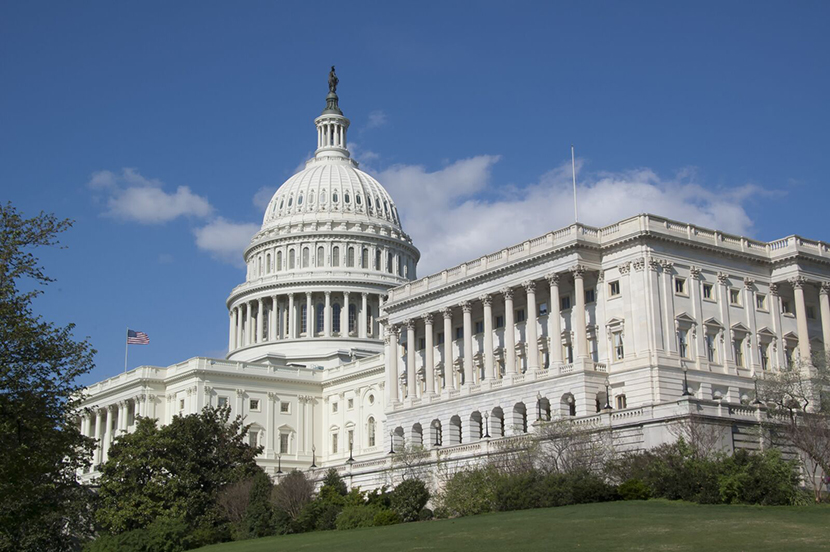 Bill Killmer bkillmer@mba.org; Pete Mills pmills@mba.org.
Last Friday, FHFA announced the removal of the GSEs' 50-basis-point adverse market fee in response to both industry advocacy and improved market conditions.
The week was also marked by a slew of activity in Congress, including House and Senate testimony by Fed Chairman Jay Powell, the release of a budget and tax agreement by Senate Democrats, and a key Senate confirmation. Today, the House Committee on Appropriations considered several fiscal year 2022 appropriations bills, including funding for HUD. And late last week, Ginnie Mae released a RFI that provides potential updates to its net worth, capital, and liquidity requirements for single-family issuers.
The Federal Housing Finance Agency (FHFA) announced Friday it will eliminate the 50-basis-point adverse market refinance fee charged by Fannie Mae and Freddie Mac (the GSEs). The announcement is in response to MBA's advocacy urging removal of the fee and reflects the FHFA's updated assessment of remaining COVID-19-related risks to the GSEs. The updated policy is effective for loan deliveries as of August 1.
MBA President and CEO Bob Broeksmit, CMB, released a statement applauding the announcement.
Why it matters: The adverse market refinance fee, implemented in December 2020, was put in place to cover losses projected as a result of the COVID-19 pandemic. At the time, MBA strongly objected to the fee and successfully advocated for a longer implementation period to protect existing pipelines, as well as a narrowed scope. In recent weeks, MBA amplified its advocacy for the elimination of the fee, citing the improved state of the market and the borrower benefits that would come from its elimination. In today's announcement, FHFA noted that "the success of FHFA and the [GSEs'] COVID-19 policies reduced the impact of the pandemic and were effective enough to warrant an early conclusion" of the fee.
What's next: In recent weeks, FHFA, under the leadership of Sandra Thompson, has taken several actions that should benefit consumers and market participants alike while promoting the smooth functioning of the housing finance system. MBA will remain closely engaged with FHFA as other policy decisions are assessed by the Agency.
For more information, contact Dan Fichtler at (202) 557-2780 or Sasha Hewlett at (202) 557-2805.
2. Down Payment Assistance Legislation Introduced in the House
On Thursday, House Financial Services Committee (HFSC) Chairwoman Maxine Waters (D-CA) introduced the Downpayment Toward Equity Act of 2021, a proposal designed to help address the U.S. racial wealth and homeownership gaps by providing $100 billion toward down payment and other financial assistance for first-generation homebuyers to purchase their first home. MBA has established a Minority Homeownership Task Force comprised of members of RESBOG and the Affordable Homeownership Advisory Council to identify and address barriers within the home-buying process that contribute to the widening minority homeownership gap.
Also, as previously announced, MBA is playing a key role as part of a coalition of industry trade associations and consumer advocacy groups offering policy support for legislative efforts to reduce down payment barriers for first-time, first-generation, and minority homebuyers.
Why it matters: MBA advocated for and successfully secured the inclusion of language within the bill (as introduced) supporting uniformity in administration of the down payment assistance and granting participating lenders a meaningful safe harbor should borrowers self-attest their first-generation homebuyer status and later be determined ineligible. MBA Chairman Susan Stewart offered a statement of support upon the bill's introduction.
What's next: Chairwoman Waters is pushing for the bill's inclusion (along with other affordable housing provisions) in a broad infrastructure/reconciliation package being negotiated by the White House with congressional leaders. MBA will continue to closely monitor this legislation as it progresses towards a HFSC markup and potential inclusion in a broader package.
For more information, contact Borden Hoskins at (202) 557-2712 or Alden Knowlton at (202) 557-2741
3. House Ways and Means Subcommittee Holds Hearing on Expanding Housing Access
On Wednesday, the House Ways and Means Committee's Oversight Subcommittee held a hearing entitled "Expanding Housing Access to All Americans." Democrats focused on pandemic-related issues facing the housing market, such as evictions, supply chain issues, and a shortage of labor. They also expressed support for policy solutions to help first-time homebuyers enter the housing market by providing down payment assistance. Alternatively, Republican members discussed opportunity zones and tax credits, pushed back against "one-size-fits-all" approaches to regulation and benefits, and raised concerns around policies they suggested would continue to increase spending and inflation.
Why it matters: The series of proposed tax changes discussed at the hearing, along with others that could negatively impact our industry, are expected to be part of ongoing negotiations to offset the cost of infrastructure spending.
What's next: MBA will continue to advocate with the administration and on Capitol Hill against any possible threat to real estate finance markets as the congressional debate on tax and infrastructure advances.
For more information, contact Borden Hoskins at (202) 557-2712 or Alden Knowlton at (202) 557-2741.
4. Federal Reserve Chairman Powell Testifies Before Congress
On Wednesday and Thursday, Federal Reserve Chair Jerome Powell testified before the House Financial Services and Senate Banking Committees to discuss monetary policy and the state of the American economy. Per custom, Chair Powell fielded many questions on a broad range of topics, including the near-term outlook for economic growth; inflation and climate change; and environmental, social, and corporate governance (ESG) considerations. Significantly, Powell noted that the Federal Reserve will continue to purchase Treasury bonds and agency mortgage-backed securities (MBS) until the central bank has achieved its desired outcomes on maximum employment and stable pricing. He also observed that the Fed would provide advance notice going forward before making any significant monetary policy moves.
Why it matters: The Fed's ongoing purchases of agency MBS have helped steady interest rates and ensure a stable flow of credit in the housing market. Any changes in the Fed's position on MBS – or moves to taper those purchases – have the potential to impact market conditions.
What's next: The Federal Reserve will continue to face calls to adjust its economic and monetary policy levers, depending on the scope and targeting of infrastructure and tax funding Congress and President Joe Biden are looking to advance in the coming weeks and months.
For more information, contact Borden Hoskins at (202) 557-2712, Alden Knowlton at (202) 557-2741, Ethan Saxon at (202) 557-2913, or Tallman Johnson at (202) 557-2866.
5. Senate Confirms Key Treasury Nominee Nellie Liang
The full Senate voted 72-27 to confirm Nellie Liang to be Undersecretary for Domestic Finance at the U.S. Treasury Department.
Why it matters: Treasury has not had a fully confirmed Undersecretary for Domestic Finance since 2014. Nellie Liang will play a key role in the federal oversight of housing finance.
What's next: Undersecretary Liang will oversee the $21 trillion market for Treasury securities, and she has signaled that one of her top priorities will be to scrutinize the market following last year's brief investor panic and consider changes that will help it better withstand turmoil. She is also expected to work closely with the Acting Director of the FHFA on the implementation of the Preferred Stock Purchase Agreements for Fannie Mae and Freddie Mac.
For more information, please contact Ethan Saxon at (202) 557-2913 or Tallman Johnson at (202) 557-2866.
6. House Committee on Appropriations Advances HUD Funding Legislation during Markup
On Friday the House Committee on Appropriations considered several appropriations bills for fiscal year (FY) 2022, including one containing robust funding for the U.S. Department of Housing and Urban Development (HUD). MBA sent a letter to the Committee's leadership advocating for the industry's housing priorities, including urging them to include $25 million for HUD's Cybersecurity and Information Technology fund to be used in the ongoing upgrade of FHA's decades-old single-family information technology (IT) infrastructure.
Why it matters: The proposal contained substantial funding increases for Federal Housing Administration (FHA) cybersecurity and IT upgrades, Ginnie Mae administrative expenses, and housing counseling. The bill passed by a party line vote of 33-24.
What's next: This markup is the first step toward eventual negotiations across Congress on a final spending package. With Congress unlikely to reach agreement to move all 12 appropriations bills before September 30, 2021, legislators must pass a stop-gap continuing resolution to keep the government operating beyond October 1, 2021.
For more information, contact Borden Hoskins at (202) 557-2712 or Alden Knowlton at (202) 557-2741.
7. Ginnie Mae Issues Proposal to Amend Issuer Financial Requirements
Ginnie Mae recently released a Request for Input (RFI) that outlines potential updates to its net worth, capital, and liquidity requirements for single-family issuers. The changes under consideration would require additions to minimum net worth and liquidity requirements based on an issuer's Fannie Mae and Freddie Mac (the GSEs) servicing portfolios and are applicable to all single-family issuers. The RFI also posits the introduction of a risk-based capital requirement that would apply to independent mortgage banks (IMBs) and credit unions.
Why it matters: These potential revisions to the Ginnie Mae issuer financial requirements follow a recent proposal by the Conference of State Bank Supervisors (CSBS) to provide a prudential framework for IMB servicers. MBA expects CSBS to finalize its recommended framework in the near future. Updated requirements for GSE servicers are expected from the Federal Housing Finance Agency as well. MBA has called for consistency and alignment across these agencies to ensure robust counterparty standards that accurately reflect the true risks IMBs pose, without imposing excessive requirements on IMB capital and liquidity levels.
What's next: Comments on the RFI are due to Ginnie Mae by August 9, 2021. MBA will solicit member feedback and provide a response to the RFI in the coming weeks.
For more information, contact Dan Fichtler at (202) 557-2780.
8. Massachusetts Permanently Extends Remote Work Flexibilities; Addresses Other Licensing Issues
The Massachusetts Office of Consumer Affairs and Business Regulation released written guidance indefinitely extending remote work flexibilities for licensed staff of nonbank lenders. The Division also clarified that licensed mortgage loan originators (MLOs) are not required to live within a certain distance of a branch office. Lastly, the memo noted that, "branch managers are not necessarily restricted in the number of branches that they may supervise; rather, the Division will look to determine that the manager is able to provide adequate supervision for the given number and location of MLOs under his/her supervision."
Why it matters: The remote work provisions of the Massachusetts guidance are consistent with those of other states with respect to consumer and data protection.
What's next: MBA will continue to work with state and local association partners to advocate for its model legislation and regulation for licensing flexibility. In addition, MBA is asking members to provide any information on legislative or regulatory efforts in their state that would allow remote work by contributing to a Google spreadsheet that will be used to update the information on MBA's resource center.
For more information, contact William Kooper at (202) 557-2737 or Kobie Pruitt at (202) 557-2870.

9. MBA Urges Wyoming Secretary of State to Implement RON Rules Consistent with National Standard
On Wednesday, MBA, the American Land Title Association (ALTA) and the Wyoming Land Title Association (WLTA) submitted a letter to Wyoming Secretary of State Edward Buchanan urging him to promulgate rules that require credential analysis standards consistent with the national consensus for remote online notarization (RON) adoption.
MBA, ALTA, and WLTA expressed concern that the proposed rules (SF29) did not include the requisite language for credential analysis and ID proofing that are necessary to protect the personal information and data of Wyoming consumers.
Why it matters: Wyoming is one of 35 states to enact legislation that enables the use of remote notarization.
What's next: MBA will continue to partner with state and local partners to pass RON legislation in the remaining states.
For more information, contact Kobie Pruitt at (202) 557-2870.

10. [VIDEO]: mPower Moments: On Building Your Network with Faith Schwartz, President of Housing Finance Strategies
In this episode of mPower Moments, MBA COO and mPower Founder Marcia M. Davies chats with Faith Schwartz, President of Housing Finance Strategies, on the importance of leaning on your knowledge, career experience, and network when deciding to make a change.
Why it matters: Schwartz also gives insightful advice on being a better listener and working with people of various experiences, personalities, and backgrounds.
What's next: To watch more mPower Moments, click here.
For more information, contact Marcia Davies at (202) 557-2707.
11. Available Now: MISMO Q3 Newsletter
MISMO®, the real estate finance industry's standards organization, has released its quarterly newsletter detailing top issues including an update on the Innovation Investment Fee, a request for public comment on its Green Utility Dataset for Commercial/Multifamily, a case study on LendingPad's use of MISMO's Industry Loan Application Dataset, and the availability of other resources.
Why it matters: The newsletter provides information on critical resources as well as upcoming events and webinars.
What's next: To read the newsletter, click here.
For more information, contact Tara Dunion at (202) 557-2849.
12. Are You a Diversity Champion? Apply for MBA's DEI Leadership Awards
MBA's Diversity, Equity and Inclusion (DEI) Leadership Awards are back! Now in its sixth year of recognizing MBA member companies, this awards program acknowledges the dedication and creativity that increase DEI efforts within a company's leadership and employee base. If your organization is a champion of diversity, share how you are inspiring change and highlight your success by applying today.
What's next: Applications are due August 13, 2021. Prior to getting started, please review application tips to help you prepare your entry.
For more information, contact MBA's DEI Team.

13. Upcoming and Recent MBA Education Webinars on Critical Industry Issues
MBA Education continues to deliver timely programming that covers the spectrum of challenges, obstacles and solutions pertaining to our industry. Below, please see a list of upcoming and recent webinars – which are complimentary to MBA members:
Preparing for the End of the Pandemic – What Should Servicers Do Now? – July 28
Social Media and Digital Advertising 2021 Update – July 29
C-PACE Financing 101: A Commercial/Multifamily Lender's Overview – August 12
Commercial/Multifamily: Core and Non-Traditional Sector Outlooks and Mortgage Risk – August 17
Bank-Owned Mortgage Divisions: What Bankers Need to Know to Manage Mortgage Banking – August 25
MBA members can register for any of the above events and view recent webinar recordings.
For more information, contact David Upbin at (202) 557-2890.