Grant Carlson: The Supreme Court Ruling on CDC Residential Eviction Moratorium
(Grant Carlson is Senior Policy Advisor with the Mortgage Bankers Association's Commercial/Multifamily Department. He can be reached at gcarlson@mba.org or (202) 557-2765.)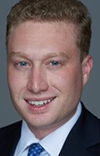 On Tuesday the U.S. Supreme Court in, a 5-4 ruling, declined to lift the national Center for Disease Control and Prevention's residential eviction moratorium. The ruling responds to a request to lift the D.C. Federal District Court's stay, which has effectively paused its order invalidating the CDC moratorium. Presumably, the CDC eviction moratorium will expire on July 31.
Justice Brett Kavanaugh, the tie-breaking vote, said in his concurring opinion, "I agree with the District Court and the applicants that the Centers for Disease Control and Prevention exceeded its existing statutory authority by issuing a nationwide eviction moratorium," and that "In my view, clear and specific congressional authorization (via new legislation) would be necessary for the CDC to extend the moratorium past July 31."
However, Kavanaugh explained his vote not to end the moratorium as follows: "Because the CDC plans to end the moratorium in only a few weeks, on July 31, and because those few weeks will allow for additional and more orderly distribution of the congressionally appropriated rental assistance funds, I vote at this time to deny the application to vacate the District Court's stay of its order."
Why it matters: As a result of this decision, the CDC nationwide eviction moratorium remains in place.
What's next? The moratorium is set to expire on July 31. In the meantime, an appeal from the D.C. Federal Court order vacating the CDC's nationwide eviction moratorium is now before the D.C. Circuit Court. However, a three-judge panel of the U.S. Court of Appeals for the District of Columbia Circuit declined to lift the stay, saying the government was likely to prevail on appeal.
Special thanks to Bruce Oliver, MBA Associate Vice President for Commercial/Multifamily, for his assistance and quick legal analysis.