People in the News July 9, 2021
Greer Allgood Joins Wipro Opus Risk Solutions as Managing Director of Mortgage Operations
Wipro Opus Risk Solutions LLC, tapped Greer Allgood as managing director of mortgage operations. She is responsible for overall management of specific client and deal transactions.
With more than 30 years of experience in financial services and bank regulatory compliance, Allgood joins Wipro Opus from BNY Mellon in New York, where she was head of operations. She also previously held executive positions with Morgan Stanley and PwC. Additionally, she was a business consultant at Actualized Consulting working in capital markets and was a co-owner and COO of Leeland Group Mortgage LLC, which provided residential and commercial mortgage lending services.
Allgood is a frequent speaker and panelist at financial services industry conferences and events and is heavily involved in mortgage workshops, including the Mortgage Bankers Association's Legal Issues and Regulatory Compliance and MBA Residential Loan Production committees.

Embrace Home Loans Adds Pamela Summers, Tyler Rhea as Vice Presidents
Embrace Home Loans, Middletown, R.I., added Pamela Summers and Tyler Rhea as vice presidents of market growth. Summers will cover Virginia and D.C., while Rhea will be cover the New England region.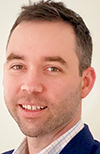 Summers has more than 20 years' experience in the mortgage industry, including nearly two decades with Freddie Mac, where she held managerial roles in community lending and affordable lending. Most recently, she served as director of mortgage projects with PenFed Credit Union, with a focus on marketing and demand generation in the company's mortgage division. Earlier in her career, she worked as a vice president/area sales manager for Suntrust Bank.
Before joining Embrace, Rhea served as regional business development manager with Academy Mortgage Corp., where he was responsible for recruiting mortgage professionals in the East Coast region. Prior to that, Rhea was with Norcom Mortgage for more than nine years in various roles, including as a vice president and market manager.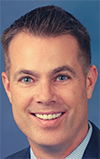 First Option Mortgage Taps Joe Tunk to Expand Midwest Region
First Option Mortgage, Atlanta, named Joe Tunk regional manager. responsible for growing the company's footprint, with a focus on the Midwest.
Tunk brings more than 25 years of experience in the mortgage industry. Before joining First Option, he was senior vice president at Fifth Third Bank, where he developed one of the largest retail regions for the bank focused on Illinois and Indiana. He previously held leadership positions at CIBS, US; BMO Harris Bank; PNC Mortgage; Chase and Baird & Warner.

Karen Ford Joins Greystone as Vice President for FHA Lending
Greystone, New York, hired Karen Ford as a Vice President on the FHA lending team. Based in Mississippi, she will serve with Lisa Anderson, Managing Director for FHA lending, in a leadership role on the FHA platform.
Ford has worked in the FHA Multifamily and Healthcare loan industry for more than 30 years. Prior to joining Greystone, she served as Executive Vice President and Chief Operating Officer at Love Funding, an FHA lender that was acquired in August 2020 and where she worked for more than 25 years. She also previously served as Chief Operating Officer of SVN, Southgate Realty LLC.
Notarize Names Matt Cameron Head of Financial Services Policy
Notarize, Boston, hired Matt Cameron as Head of Financial Services Policy. He joins the Notarize Public Affairs team where he will manage the company's financial services public policy initiatives and serve as chief spokesperson to the industry.
Cameron has spent more than a decade working in public service and joins Notarize following a nine-year career at the Consumer Financial Protection Bureau, serving under both Democratic and Republican administrations as Assistant Director in the Office of Stakeholder Management. While at the CFPB, he was responsible for overseeing all of the Bureau's relationships with external stakeholders ranging from Congress to Attorneys General and other intergovernmental partners.