CRE Market Sentiment Improves to 2015 Level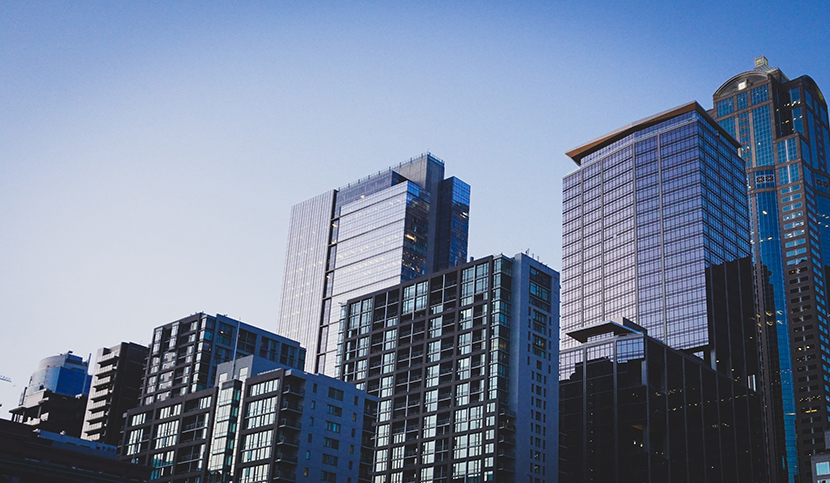 CRE executives' market sentiment has improved dramatically from a year ago, reported RCLCO, Washington, D.C.
The twice-annual RCLCO National Market Sentiment Survey plunged to a "dismal" 9.2 on a 100-point scale at mid-year 2020 in the wake of pandemic-related shutdowns. An index reading below 30 indicates economic stress or recession. The index improved to 31.6 at year-end 2020 and 89.1 in June, returning to a high not seen since mid-2015.
RCLCO noted the result reflect "strong optimism" as vaccination rates approach herd immunity levels, business restrictions have been lifted and a drop in cases nationally spurs the economy and real estate markets toward recovery.

MBA Vice President of Commercial Real Estate Research Jamie Woodwell said there have been two fundamental questions throughout the pandemic: how properties would fair during the pandemic and what the world would look like on the other side. "Commercial real estate markets are suggesting that the first question has largely been answered with a focus now on a post-pandemic world," he said. "Absent a resurgence of the virus, the economic outlook serves as a strong positive for commercial real estate demand, with property type continuing to be the key differentiator."
Survey respondents said real estate market conditions will likely remain largely consistent in the near future. The index could slip to the low-80s range over the next 12 months, but will likely remain well above the long-term average of 68.8 since 2011.
RCLCO said three-quarters of survey respondents believe real estate conditions will be "moderately or significantly better" in the next 12 months. Most respondents said they expect interest rates to rise and capital flows to real estate to increase. But there was less consensus over the expected performance of cap rates over the next 12 months.
Respondents indicated most CRE product types have moved from contractionary phases in to expansionary phases since the year-end 2020 survey. "Retail and office remain at the bottom of the cycle, and hospitality has reached early expansion," the report said. "However, all three sectors are expected to return to Early Recovery within the next 12 months."
The report said seven of 10 respondents indicated rising construction costs are having a "significant impact" on the real estate market. "Going forward, higher costs are likely to temper somewhat, though still remain a factor in 12 months," RCLCO said.