Today: MBA CONVERGENCE Takes Big Next Step in Columbus
MBA CONVERGENCE, the Mortgage Bankers Association's initiative to promote minority homeownership opportunities, launches its second major pilot program today, July 21 in Columbus, Ohio.
CONVERGENCE Columbus is a cross-sector partnership focused on increasing minority homeownership in Columbus, Ohio. Led by MBA, the Ohio Housing Finance Agency and The John Glenn College of Public Affairs at The Ohio State University, the initiative is a multi-year commitment involving stakeholders from government, the non-profit sector and the housing finance industry.
At the July 21 forum, members of CONVERGENCE Columbus will:
–Outline strategic objectives of CONVERGENCE Columbus, including preliminary goals, strategies and tactics.
–Introduce current stakeholders and their roles, including opportunities for additional stakeholders to participate going forward.
–Describe the long-term vision for this effort, including opportunities to make an impact in the short-term and mid-term.
–Invite input and dialogue on how local and national stakeholders can collaborate in Columbus to close the racial wealth gap through homeownership opportunity and stability.

"The ultimate goal is to close the racial wealth gap, through an increase in home purchases for Black residents and an increase in home equity and sustainability among existing Black homeowners," said Dr. Stephanie Moulton, Professor with the John Glenn College of Public Affairs at The Ohio State University.

"Success of the CONVERVENCE initiative rests on one critical pivot point: Empowerment of those in the Black community whom we are hopeful will develop the confidence and wherewithal to begin moving toward the goal of acquiring their own homes," said E.J. Thomas, President and CEO of Habitat for Humanity—Mid-Ohio, a partner in CONVERGENCE: Columbus. "All of our efforts will be for naught without their being able to arrive at this one conclusion: 'We can do this!' That has been Habitat for Humanity's formula for success, not only here, but throughout the nation and around the globe in 70-plus countries for more than three decades."
The Columbus initiative builds on the goals of CONVERGENCE, launched by MBA in 2019, to leverage the respective strengths of various partners in a collective impact model and achieve sustainable results to advance unique community needs and opportunities in each market. By promoting minority homeownership, the initiative aims to reduce the racial wealth gap and create a stronger foundation for community stability and economic prosperity.
CONVERGENCE: Columbus comes on the heels of a successful 2020 pilot program in Tennessee. CONVERGENCE: Memphis brought together more than a dozen community organizations targeting homeownership opportunities in three Memphis neighborhoods. CONVERGENCE: Memphis featured two successful community events—a Careers in Real Estate Finance Virtual Career Fair that included nine MBA member companies and nearly 120 jobseekers; and a Virtual Homebuyer Fair that drew more than 400 registrants. Ninety-seven percent of the Homebuyer Fair participants identified as Black or African American.

Steve O'Connor, MBA Senior Vice President of Affordable Housing Initiatives and steward of the MBA CONVERGENCE program, said the experiences of CONVERGENCE: Memphis helped lay the groundwork for the Columbus initiative.
"The pandemic really hit full force almost immediately after we launched in Memphis, so we had to do a strategic pivot right out of the gate," O'Connor said. "With a focus on helping Memphians to stay to in their homes, we created a special focus on homeownership sustainability, which is now part of our game plan in Columbus. Also, during the pandemic we found new ways to connect with partners via virtual events, which is something we want to build on in Columbus. Our experience in Memphis has taught us that even during a 'shutdown,' we can add new partners and build our program. This progress bodes well for us as we shift back to in-person activities."
O'Connor said Columbus was an ideal location for the second program. "Columbus has a great constellation of engaged stakeholders in their affordable housing ecosystem, with really impressive leaders at the helm," he said. "There is also a good history of collaboration among those partners. We saw an opportunity for MBA to be a convener and help get these stakeholders organized around the challenges of minority homeownership, similar to the model in Memphis. Additionally, MBA is helping by bringing in some great national partners to join the effort. Columbus is also a market with opportunities for us to make a real impact if we can organize all of these great stakeholders around a common playbook, which is exactly what we plan to do."
Key stakeholders in greater Columbus agree: much more can be done.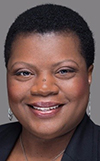 "One of the most obvious [issue] is that we don't have enough affordable housing, but we should also reflect on the next most important issue which is the impact to the health outcomes of an individual and their family when they don't have this basic need met," said Sonja Nelson, Vice President of Residential Initiatives with the Columbus Metropolitan Housing Authority. "Housing is a vital social determinant of health and you need to have a place to live to have a healthy life."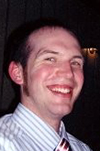 "Columbus shares challenges facing numerous metropolitan areas: skyrocketing home prices, dwindling affordability, systemic racism and remnants of segregation, both from a race and wealth perspective," said S. Jason Fraley, Senior Vice President and Community Lending Director with Huntington National Bank. "No one issue will be resolved overnight, and CONVERGENCE: Columbus could be the catalyst to bring together stakeholders to focus on the long-term strategies needed to combat these issues. I emphasize long-term: we need committed community partners that will focus year after year on fostering equitable homeownership in Columbus."

"The difficulties we are experiencing right now in the single-family realm relate to the lack of available housing stock," said Shawn Smith, Executive Director of the Ohio Housing Finance Agency. "The stress placed on new construction by building materials and labor shortages has resulted in unprecedented demand for existing housing stock. This environment creates an unbelievable amount of pressure and obstacles for those low-to-moderate income individuals looking to secure a single-family home."
"Closing the racial wealth gap isn't specific to Columbus, but it is a major issue," Moulton said. "For better and worse, homeownership is the primary vehicle through which people build wealth in the U.S.—but we have large disparities in homeownership by race. It is not just about paths to purchase homes; it is about helping people after purchase to maximize the wealth in their homes through sustainable long-term ownership."
Habitat For Humanity's Thomas served eight two-year terms in the Ohio Legislature. He said there are limitations to what government can do and said CONVERGENCE: Columbus can serve as an example of how public/private partnerships can fill needed gaps.
"As the co-founder and now former chair of the Affordable Housing Alliance of Central Ohio, I can share that the dedicated efforts of our 20+ members in the NPO and for-profit developer community have had success in collectively raising the awareness of the need for more affordable housing, zoning changes and workforce development where individuals can increase their earning power by way of college work and certifications in in-demand skillsets," Thomas said. "All holistically helps move the needle. Like the eight Clydesdale horses that pull the Budweiser wagon, each has its job to do, but all pulling in unison get it where it's supposed to be. Regarding our efforts here, government at all levels, the business community, non-profits and for-profit developers, the work of the CONVERGENCE initiative, and our colleges contribute to what is hoped will be new and repaired homes in desirable neighborhoods, where Black people will be empowered by way in increased earning capacity to purchase homes."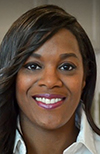 Qiana Jones, President of the Columbus Realtist Association and Carleton Realty LLC, sees the struggles facing Black home buyers on nearly a daily basis.
"The members of the Columbus Realtist Association are considered trusted advisors of the Black community when it comes to housing," Jones said. "As a real estate agent, being on the front line allows me to see the result of discriminatory policies and practices over the years that have kept black homeownership stagnant. Individual organizations have been fighting for fair and affordable housing but now Convergence allows us to collectively coordinate our efforts, pool resources, and eliminate duplication. Problems are being identified and Convergence will help organize these ideas into action. It is my hope that Convergence Columbus will create a model to help sustain an affordable housing environment that ultimately can be used for cities throughout the United States."
For these stakeholders, involvement in CONVERGENCE: Columbus was a welcome opportunity. "Columbus has been Huntington's corporate headquarters since its founding in 1866, and the bank remains steadfastly committed to serving its original market," Fraley said. "In addition, the Bank just announced its new $40 billion, five-year Strategic Community Plan to strengthen all communities throughout its footprint. The CONVERGENCE initiative aligns with Huntington's strategic goals, and I am optimistic lessons learned in Columbus could be applied to other markets facing similar housing and affordability challenges."
"Steve O'Connor approached us—prior to Covid's emergence–to discuss the concept and the work that was about to begin in Memphis," Smith said. "We were intrigued with the idea and taken in by Steve's passion explaining the partnerships involved. We could see that his passion would help drive the outcomes we all wanted to achieve. OHFA's core mission and purpose aligns with what Convergence is trying to realize, and we are just as passionate about that work."
"In my capacity as a professor at OSU, I've been working closely with various stakeholders in Ohio on sustainable and affordable homeownership for more than a decade," Moulton said. "I've also worked closely with many of the national stakeholders on homeownership initiatives. CONVERGENCE brings these local and national stakeholders together in a unique opportunity to move the needle to close the racial wealth gap here in Columbus."
"CMHA has various types of housing solutions that creates an affordable housing pathway," Nelson said. "This housing pathway is a major element in the foundation towards achieving economic self-sufficiency and/or homeownership. We appreciate and understand the value of creating these types of pathways and look to work with Convergence to extend our reach, share our best practices and learn more."
O'Connor said he has high expectations for CONVERGENCE: Columbus. "First, we are building the architecture – getting the non-profit, industry, governmental partners aligned around a common strategic framework to advance minority homeownership," he said. "Second, we are developing discrete strategies and tactics to align consumer outreach with a robust set of programs and products. Finally, we are working to build real working partnerships to ensure that we maintain our alignment and can make the inevitable course corrections needed for success. In the long run, we think Columbus can be a model for community engagement efforts in other markets."
"I would like CONVERGENCE to complete everything around what it is generally expected to do, which is increase homeownership for minorities," Nelson said. "My specific desire is that the group will continue to have serious discussions around the disparities and inequities that currently exist in the homebuying and homeownership process for Black people and other minorities, and that they lead to not only new and innovative solutions in making homeownership more obtainable and sustainable, but also creates justice by starting to dismantle the systematic racism from which these barriers are created."
"While our greatest hope through this effort is that individuals will experience fewer obstacles and greater access to affordable housing options, I hope the associated partnerships also flourish in a way that provide additional benefits not yet considered," Smith said. "OHFA has a great stake in seeing this come to fruition. It is what we focus on every day and we are proud to be partners in this endeavor."
"I'm excited to build consensus across multiple stakeholders on the challenges impacting the market," Fraley said. "Multiple banks, community groups and other stakeholders are all working diligently on issues ranging from affordability to supply. Marshalling our public, private and non-profit resources in collective impact and collaboration will result in measurable results. Together, we can address generations of systemic racism by eliminating barriers in trust, education, resources, and products to close the racial wealth gap through Black home ownership and stability."
CONVERGENCE: Columbus kicks off on Wednesday, July 21 with a webinar, Closing the Racial Wealth Gap through Homeownership & Stability. The webinar takes place from 9:00 a.m.-noon ET. You can register here.
Speakers include MBA President & CEO Robert Broeksmit, CMB; Columbus Mayor Andrew Ginther; Columbus City Council President Shannon Hardin and City Council Member Shayla Favor; Kevin Boyce, President of the Franklin County Board of Commissioners; Rep. Joyce Beatty, D-Ohio, Chair of the Congressional Black Caucus; and Stephanie Hightower, President & CEO of the Columbus Urban League.
For more information about CONVERGENCE, click https://www.mba.org/advocacy-and-policy/convergence.