People in the News Jan. 13, 2021
Mid America Mortgage Promotes Jemma Pachiano to COO

Mid America Mortgage Inc., Addison, Texas, promoted former National Support and Training Director Jemma Pachiano to Chief Operating Officer.
Serving as a National Support and Training Director for nearly a decade, Pachiano helped Mid America Mortgage maintain a culture of consistent and open communication by liaising with its executive team, operations team and branches. In addition, she spearheaded systems training on new vendor products, LOS upgrades and company-wide initiatives related to process, policy and product changes. Pachiano has increased efficiencies at the branch level by mentoring teams to improve file quality while keeping branch managers updated on their progress, areas of opportunity and training.
Pachiano has actively served as a licensed LO for more than 18 years, with experience in both retail and wholesale positions across Maine, North Carolina and Texas. Prior to Mid America Mortgage, she was employed at Alliance Financial Resources as a senior loan originator and worked as a loan officer at Chase Bank. She also served as a senior loan officer at TowneBank.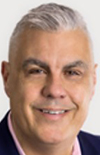 FinLocker Appoints Henry Cason as CEO
FinLocker, St. Louis, appointed Henry Cason as Chief Executive Officer. He succeeds co-founder and CEO Peter Esparrago, who will become FinLocker's Executive Chairman and will continue to lead key strategic business relationships.
Cason joins FinLocker following 27 years with Fannie Mae. During his tenure at Fannie Mae, Henry was instrumental in design, development and launch of a digital suite of products and services that drive automation and efficiencies, improve loan origination quality and certainty, while also delivering a modern, digital borrower experience.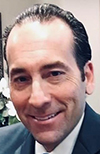 AmeriFirst Financial Corp. Taps Andres Insua as Managing Director
Amerifirst Financial Corp., Kalamazoo, Mich., appointed Andres "Andy" Insua as Managing Director to lead efforts to expand homeownership opportunities for Hispanic community members.
Previously, Insua served in executive leadership roles, most recently as Regional Operating Partner with Supreme Lending where he was responsible for start-up, strategy and operations of the retail division. Before that, he held the position of Divisional President of Prospect Mortgage and was Senior Vice-President, Florida Head of Mortgage for Fifth Third Bank.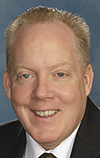 TCN Worldwide Elects Gerald Sullivan Chairman, William Sitar Jr. Vice Chairman of Board of Directors
TCN Worldwide, Iselin, N.J., announced Gerald F. Sullivan, Principal and Managing Broker of PW Commercial/TCN Worldwide, was elected Chairman of the TCN Worldwide Board of Directors. Originally elected to the Board of Directors in 2015, Mr. Sullivan has served as the Vice-Chairman for the past three years.
Sullivan began his career in the Corporate Services Group of Baird & Warner and joined Paine Wetzel Commercial Real Estate in 1992.
TCN also appointed William Sitar Jr., Vice President at Sitar Realty/TCN Worldwide as Vice Chairman. He was originally elected to TCN's Board in 2016 and has served as Treasurer of the Board of Directors for the past three years. Prior to joining Sitar Realty Co., a full-service commercial real estate firm based in New Jersey, he served as equity analyst at Solomon Smith Barney, clerked for Judge Alan A. Rockoff and Judge John S. Kuhlthau in the Superior Court of New Jersey and was a partner at the law firm of Mandelbaum & Mandelbaum.
Other members of the 2021 TCN Worldwide Board of Directors include:
• Timothy Mitchell, Principal at Norris & Stevens, Inc./TCN Worldwide in Portland, Treasurer.
• Ben Azulay, Principal & Executive Managing Director at Bradford Allen Realty/TCN Worldwide in Chicago, Secretary.
• Barry Beitler, President of Beitler Commercial Realty Services/TCN Worldwide in Los Angeles, Chairman Emeritus.
• Jonathan Rosenberg, Co-Founder and Managing Partner of LevRose Commercial Real Estate/TCN Worldwide in Phoenix, will serve as an at-large Board Member.
• H. Ross Ford, President & CEO of TCN Worldwide in Richardson, Texas. He is responsible for the strategic direction of the organization and the implementation of all expansion and networking initiatives.

SLK Global Names Ken Fries as VP of Business Development
SLK Global Solutions, Dallas, appointed Ken Fries as Vice President of Business Development, responsible for overseeing growth of the company's Property & Casualty Insurance and Lender Placed Insurance solutions.
Fries has more than 37 years of experience with Property & Casualty insurance carriers and independent agency operations and sales functions. He has held leadership positions in both business and IT for three of the Fortune 100 insurance carriers and two independent insurance agencies where he was President. He most recently served as the President at Castle Edge Insurance Agency of Realogy Holdings Corporation, where he was responsible for managing sales, carrier placements and service operations across 37 states representing 20 top rated insurance companies. He has also held leadership roles with Mass Mutual, Hartford and Aetna.

Cirrus Taps Alex Dean as National Sales Director
Cirrus, Evergreen, Colo., named Alex Dean National Sales Director, responsible for growing sales, reaching competitive markets within the financial industry and extending the reach of Cirrus' products.
Dean brings financial services experience to his new role, having previously served as Senior Business Development Officer at AFCO Credit Corporation where he oversaw new business development, onboarded brokers accounts and led strategic selling initiatives. He also worked with Nashville-based organizations Kano Laboratories (industrial manufacturer) and Central Parking System (parking and transportation management).

Plante Moran Real Estate Investment Advisors Adds Zack Otte to Colorado Office
Plante Moran affiliated entity Plante Moran Real Estate Investment Advisors announced its expansion to Colorado. Senior Vice President Zack Otte has relocated from PMREIA's Chicago office to Plante Moran's Denver Tech Center to lead the new office location.
Otte began his career with Plante Moran as a consultant in the Real Estate and Construction Group from 2002 to 2013. Prior to joining PMREIA in 2017, he served in a transaction officer role at two different shopping center REITs, completing more than $500 million in commercial real estate transactions. He will continue to lead PMREIA's asset management practice in addition to building the team's Rocky Mountain Region presence.

Gateway First Bank Hires Charlie Crouse as SVP of Commercial Lending
Gateway First Bank, Jenks, Okla., appointed Charlie Crouse as Senior Vice President of Commercial Lending, overseeing commercial banking activities in Gateway's core markets. With more than 21 years of experience in the Oklahoma financial industry, he will play a major role in supporting the expansion of Gateway's banking services.
Prior to joining Gateway, Crouse has worked in both the Tulsa and Oklahoma City markets. Most recently, he served as Managing Director of Energy Lending at Bank SNB in Oklahoma City, which would later undergo a merger to become Simmons Bank. Following the merger, Crouse served as Managing Director of Energy Lending at Simmons Bank. He has also held leadership positions with Commerce Bank in Oklahoma City and Summit Bank in both Oklahoma City and Tulsa.