Dealmaker: Northmarq Arranges $77.25 Million for Multifamily
Northmarq arranged $77.25 million in financing for multifamily properties in Arizona and California.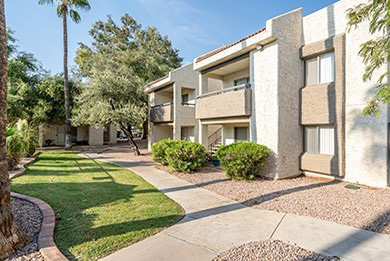 Northmarq arranged sale and financing for the 165-unit Meadows Apartments, located near Cave Creek Road and north of Bell Road in Phoenix, which sold on Nov. 24 for $25.55 million. The buyer was Phoenix-based 3rd Ave Investments LLC, led by Zev Hendeles. The seller was GFT Investments I LLC, an entity formed by Rodger Grove, trustee.
NorthMarq's Phoenix Investment Sales team, led by Trevor Koskovich, Jesse Hudson and Bill Hahn, brokered the sale and represented both buyer and seller in this transaction.
"The Meadows was a highly sought-after apartment community located near the popular Deer Valley submarket," Hahn said. "The asset was positioned to increase revenue through organic market rent increases, a strategic interior upgrade program and installation of in-unit washers and dryers."
NorthMarq's Phoenix Debt and Equity team, led by Brandon Harrington, Bryan Mummaw, and Tyler Woodard arranged the acquisition financing for the buyer with an $18.99 million Freddie Mac loan.
The 165-unit Meadows apartment community, built in 1985, comprises 14 percent studio units, 44 percent one-bedroom units and 24 percent two-bedroom units.
Also in Arizona, NorthMarq's Phoenix investment sales team of Trevor Koskovich, president, Bill Hahn, executive vice president and Jesse Hudson, vice president brokered the $38 million purchase of Tides at East Arcadia.
The 181-unit multifamily property is located at 5401 East Thomas Road in Phoenix. NorthMarq represented both the buyer, L5 Odyssey Management LLC, and the seller, Tides Equities LLC.
NorthMarq Phoenix debt and equity team of Brandon Harrington, managing director, Bryan Mummaw, senior vice president and Tyler Woodard, vice president financed the acquisition for the buyer with a $26.33 million Freddie Mac loan.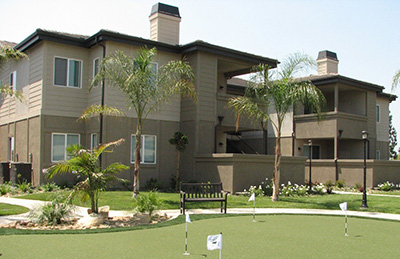 In California, the NorthMarq Newport Beach debt/equity team of Joe Giordani, managing director, Scott Botsford, vice president and Brendan Golding, vice president, secured $13.7 million to refinance Somerset Apartments, a 116-unit multifamily property in Chino, Calif., for the borrower via Freddie Mac.
The permanent-fixed loan was structured with a 10-year interest-only term with an interest rate well below 3 percent.
"The client had an approaching loan maturity with a major bank that is a mainstream apartment lender," Giordani said. "The bank reached out with a refinance quote that had an interest rate well above what the agencies could offer. The client asked NorthMarq to produce quotes from both Freddie Mac, Fannie Mae, HUD and the Life Companies. The client quickly realized the rate was 50 basis points lower than the banks refinance option."