HUD Nominee Pledges Accountability, Transparency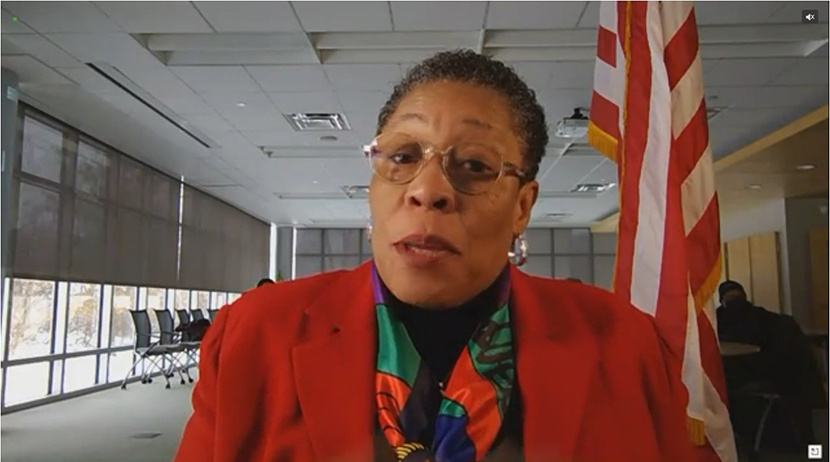 (Rep. Marcia Fudge, D-Ohio, testifies remotely before Senate Banking Committee Jan. 28.)
Rep. Marcia Fudge, D-Ohio, appeared before the Senate Banking Committee yesterday and pledged to work with lawmakers to combat homelessness and promote affordable housing opportunities.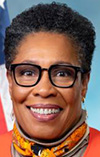 "I expect you to hold me accountable along the way — I welcome that accountability," Fudge said. "And I will always strive to be a transparent and good-faith partner as we work together to do the vitally important work we're all here to do: helping families in need."
President Joseph Biden Jr. nominated Fudge on Dec. 9. She has represented Ohio's 11th Congressional District for the past 12 years; she is former mayor of Warrensville Heights, Ohio, and past Chair of the Congressional Black Caucus. If confirmed, she would be the first woman to lead HUD in more than 40 years and the second Black woman in history to lead the Department.
In testimony before the committee, Fudge said she was a strong believer in HUD's programs and its mission, particularly with regard to serving those who face the greatest need, and said she was "up to the challenge that is before me."
"Our housing issues do not fit into a cookie-cutter mold — and I know that the same is true in each of your states," Fudge said. "We need policies and programs that can adapt to meet your unique housing challenges, and I would very much like to work with each of you to find the right answers for your states. It bears mentioning, particularly in this moment of crisis, that HUD — perhaps more than any other department — exists to serve the most vulnerable people in America. That mandate matters a great deal to me. It is consistent with my own values, and it is precisely what has always motivated me to service."
Fudge noted because of lost income and unemployment due to COVID, one in five renters and one in 10 homeowners with a mortgage are behind on their housing payments. "Much like COVID19, the housing crisis isn't isolated by geography. It is the daily reality for tens of millions of our fellow Americans — people in blue states and red states, in cities and small towns," she said. "My first priority as Secretary would be to alleviate that crisis and get people the support they need to come back from the edge."
Fudge called for expanding resources for HUD's programs to people who are eligible and to deliver on the Administration's commitments on improving the quality, safety and accessibility of affordable housing and building 1.5 million new affordable homes.
"We need to make the dream of homeownership — and the security and wealth creation that comes with it — a reality for more Americans," Fudge said. "That will require us to end discriminatory practices in the housing market, and ensure that our fair housing rules are doing what they are supposed to do: opening the door for families, especially families of color who have been systematically kept out in the cold across generations, to buy homes and punch their ticket to the middle class."
Ahead of the hearing, the Mortgage Bankers Association sent a letter to the committee in support of her nomination. "I respectfully urge this committee and, in turn, the full Senate to approve Congresswoman Fudge's nomination as swiftly as possible," wrote MBA President & CEO Robert Broeksmit, CMB, to incoming Committee Chair Sherrod Brown, D-Ohio and Patrick Toomey, R-Pa., the Committee's incoming Ranking Member.
The Banking Committee is expected shortly to approve Fudge's nomination and forward it to the full Senate.