Two Events Under One Roof: CREF21 and CMST Feb. 3-4
This year MBA will hold its Commercial Real Estate Finance/Multifamily Convention & Expo and Commercial/Multifamily Servicing and Technology Conference together in one virtual event on February 3-4.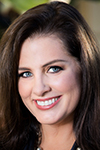 MBA Vice President of Commercial Real Estate Finance Kelli Burke called the event "the experience you've come to know and love, re-imagined for today's environment."
Burke noted she has attended many MBA conferences, first as an MBA member and now as part of the MBA team. "Because of the pandemic, we had to cancel MBA's Commercial/Multifamily Servicing and Technology event last year in New Orleans," she said. "So we asked ourselves how can we best replace that material? How can we get great content to our servicing members? We decided to bring the two conferences together for the price of one."
Merging the two meetings under one virtual roof allowed MBA to maintain the same amount of content, including the four business tracks seen at the in-person meetings, Burke said. "All of that content stayed relevant, so we're excited to have four robust business breakout sessions," she said.
One thing that will not change from prior years: an emphasis on networking. "Another thing that got us excited is that we can share content and get the audiences to mingle," Burke said. "Normally, just a small percentage of CMST attendees go to the CREF conference and vice-versa. By nature, CREF is a dealmakers' conference and the servicing and technology conference is the place people go to listen and learn. We will have 12 sessions that are open to everyone. Everyone can hear the same speakers and get the same messages."
MBA also created a "Lenders Lounge" to replicate the networking and deal making normally seen at CREF. "Mortgage bankers can listen to a lender's pitch and click a button to schedule a meeting if they are interested," Burke said. "In all my research, I have not seen that in any other events."
Conference keynote speakers will include former U.N. Ambassador Andrew Young and retired Navy Admiral William McRaven. Grandbridge Real Estate Capital Chairman & CEO and MBA 2021 Vice-Chair Matt Rocco will interview Freddie Mac Executive Vice President and Head of Multifamily Business Deborah Jenkins.
"We will also have a commercial industry panel where MBA President and CEO Bob Broeksmit, CMB, will talk with C-suite executives to get their viewpoints about commercial real estate landscape conditions and what they see going forward," Burke said.
MBANow recently interviewed two of the event's main planners: UBS Real Estate Finance Managing Director Chris LaBianca, who Chairs MBA's Commercial Board of Governors, and M&T Realty Capital Corp. Senior Vice President/Chief Operating Officer & Chief Credit Officer Christine Chandler.
LaBianca noted in years past, he might have been found at a crowded party at CREF. "But the real mission of attending CREF is building and sustaining relationships that stand the test of time and the ups and downs of any market," he said. "This year, I should be easy to find, because MBA is bringing the conference to you. The virtual environment is something we are all adjusting to, but what remains constant is the need to connect with our peers, compare notes and share our outlook at this unique time in our history."
Chandler said the conference's virtual aspect opens attendance to a larger audience.  "As a virtual conference, with no travel required, we hope you will consider expanding invitations to more of your colleagues, especially the younger ones," she said.
"Coming off of a year with so many uncertainties like 2020, isn't it exciting that we through this virtual format will be able to build upon the many years of success that we've had at MBA CREF in a virtual setting," Rocco said. "It's building upon the many years of success, friendships and relationships that we have within this industry. So let's be a part of each other's success in 2021 and let's launch that success at the MBA CREF conference in February."