Scott Roller: The Ebb and Flow of MSAs in Mortgage
(Scott Roller founded 3W Partners LLC and is Co-Founder of Vendor Surf LLC (www.VendorSurf.com), each dedicated to revolutionizing sourcing of vendors in the mortgage and credit union ecosystems. The companies monitor and report on the service provider market to provide participants what they need to excel in today's market. He is a regular contributor to MBA NewsLink.)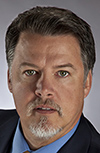 Marketing Services Agreements somewhat remind me of when I'm in a long and slow traffic jam on the interstate, with everyone slowing down to decipher the mystery of what happened and see the first responders doing their thing… unsure of what I might see – tragedy or trivial.
You can bet there will be increased MSA traffic this year. At minimum, the following three market dynamics will surely keep MSAs in the regulatory spotlight in 2021:
a more stringent regulatory environment as the balance of political power shifts
an increase in the purchase market activity
many top performing loan officers depend upon MSAs; Risk of LO flight to a competitor
Let me advise that nothing herein should be considered legal advice, as you should always consult expert legal counsel.
MSAs have long been under the microscope by regulators, primarily due to the reality that the 'referral of business' environment is so conducive to illegal kickbacks. The U.S. mortgage process has a lot of stakeholders, especially on the front-end originations side, and these stakeholders (e.g. builders, relocation companies, realtors, attorneys, loan officers, title agents and others) can each own key consumer relationships. With thousands of commission dollars at stake, it can become easy to operate in the grey area when partnering to migrate toward closed loans. There have been many of creative 'partnering solutions' over the years, though not all of them entirely above board from a regulatory perspective.
In October 2020, the Consumer Finance Protection Bureau published an updated set of Frequently Asked Questions (FAQs), pertaining to compliance with the Real Estate Settlement Procedures Act and certain provisions of Regulation X.  RESPA Section 8(a) prohibits kickbacks for business referrals involving a federally related mortgage loan, meaning you can neither give nor receive kickbacks (e.g. cash or other "things of value") pursuant to any agreement or understanding to refer settlement service business or business incident to a real estate settlement service in connection with those loans.
RESPA Section (8)(a) prohibits kickbacks for business referrals of residential mortgage loan settlement services, such as: real estate brokerage, flood insurance, title insurance, mortgage lending or brokerage, home warranty, etc. There can be no sharing or splitting fees for other than actual services performed.
Per the CFPB:
A lawful MSA is an agreement for the performance of marketing services where the payments under the MSA are reasonably related to the value of services performed
The marketing services must be actual, necessary and distinct from the primary services performed by the person
These marketing services cannot be nominal and the payments cannot be for a duplicative charge or referrals
Payment must be commensurate with the value of goods/service, and they cannot be based on amount or volume of referrals
In short, MSAs are permissible whenever services are actually rendered, or facilities furnished, for the associated compensation, which payments under the MSA must be reasonably related to the value of the services. Further, lenders and vendors can, in fact, provide modest gifts to consumers as an incentive for the business, however, nothing may be provided to the consumer as a results of a business referral.
For the removal of all doubt – if you plan to give or receive something of value, just be darn sure there was something actually performed to earn the 'thing of value.' Below are some typical goods and services in play:
| | | |
| --- | --- | --- |
| Coop advertising | Mail | Desk rental |
| Signage | Website & social marketing | Access to leads |
| Marketing collateral | Office Lease | Events, seminars |
Determining The Value and Verification
You have more than just the CFPB looking over your shoulder, such as state regulators, consumer groups and competitors that are likely skeptical of relationships among settlement providers.  MSAs must also be considerate to the Unfair, Deceptive or Abusive Acts and Practices Act and the Truth in Lending Act.  Therefore, it is imperative that you enable the following two practices in relation to your MSAs:
Assigned a valuation to the services
Verify that services are actually being performed
We suggest you rely upon an independent valuation of services to reduce conflicts of interest. MLinc Solutions, led by Mark Meyer, is an industry leader. They help structure RESPA-attentive strategic relationships and agreements between residential settlement providers to improve productivity, reduce risk and enhance customer experience. The company provides consulting, tools and templates to evaluate, sell, set up and verify these important strategic relationships. Meyer advised, "MSAs must be properly structured, valued, verified, compensated and managed to be compliant with RESPA and attentive to the CFPB's latest interpretations." He added, "Strategic relationships and MSAs can be a catalyst for designing and implementing a better home buying process that places the buyer first. Working together, the providers can coordinate and communicate to make the experience more convenient, predictable, smooth, and timely for the home buyer."
Meyer cited the following MSA best practices:
Contract primarily public facing advertising
Don't over emphasize internal branding
Implement formal MSA policies and procedures, and train respective participants
Manage RESPA compliance via a centralized Corporate function
Manage advertising results via the Marketing group
Value services independently, setting conservative flat fees
Verify services as the basis for payment in arrears
Meyer also cited the following red flags:
Basis (motivation) for MSA premised on an agreement or understanding regarding referrals rather than branding and advertising
Payment for Direct Sales Pitches to particular consumers
Exclusivity
Endorsements or 'preferred provider' relationships
Payment for access to real estate and builder internal sales people and agents
Ongoing Oversight and Monitoring
Like most things in the mortgage industry, or anywhere for that matter – 'If you expect it, you must inspect it.' While properly building the MSAs in a compliant manner is essential, if you have nobody dedicated to ensuring ongoing compliance, you are not only wasting time, you risk potentially expensive scrutiny. All indications seem to be the Biden administration has an axe to grind as they re-gain control over the direction of the CFPB, which surely will not be achieved by tiny slaps on the wrist. Enforcement war drums a beating in the distance.
According to Felecia Bowers, President of the Mortgage Compliance Professionals of America, you have to validate that services outlined in the MSA are actually performed each month – before payment. Bowers said, "A few months into the agreement, it's easy for the loan officer or manager to lose sight of details and start developing the advertising materials themselves, or maybe even start doing the work called out in the MSA, instead of the realtor." She added, "If the services in the MSA are monthly, and a service was not completed in a particular month, then you need to reduce the monthly remittance accordingly."
Other guidance from Bowers:
When drafting the MSA, make sure the services are feasible. For instance, adding a feature such as monthly seminars on house buying for 10 to 50 clients would not be allowed during our current COVID crisis. At present, anything with large group settings should probably NOT be in a new contract.
Get the MSA analyzed for valuation of services prior to signing, and definitely before engaging in the services. Your MSA should have a clause about re-evaluating, as needed, to ensure the marketing and expenses do not violate RESPA.
AcuAuditor is a vendor with such automated compliance monitoring software, helping you remain compliant with MSAs, RESPA Section 8(a) and co-marketing, in general.  According to Michael Wallace, President of AcuClix (featuring AcuAuditor), his platform is a one-of-a-kind cloud-based compliance solution which can be deployed within just a few hours. 
Key Features of AcuAuditor:
Cloud based software, with nothing to load locally
Maintain orderly process for review and audit
Monitors simple desk rentals to complex MSAs
Monitors unlimited number of agreements and relationships
Automated notifications to Verifiers via email and text messaging
Reports are easily created and archived
"We pride ourselves on being incredibly easy to do business with, from initial deployment through the life of the relationship," said Wallace. "Once you engage AcuAuditor to execute your compliance monitoring needs, you can rest assured that we have your back when it comes to configuring, submitting proof, reviewing and reporting all related activities," Wallace added.
Wallace concluded, advising that while the CFPB and other regulators allow MSAs, you have to set this up and have a plan.
Beyond valuation services, MLinc Solutions also performs verification monitoring as part of its ComplyMSA™ , ComplyWSA™, ComplyEvents™, and ComplyOffice™ offerings, for verifying marketing services, web site advertising, sponsored events and office leases, respectively.
In Summary
Everyone we spoke to for this article, as well as all of the related research, suggests MSA activity is definitely on the upswing. The questions remain as to how legal the associated activities are. You should take adequate time to look under the hood and ensure you have the right foundation described herein, inclusive of the right internal owners and external subject matter experts, where it makes sense.
Engage AcuAuditor and MLinc to implement industry best practices, allowing you to shift worries elsewhere.  I know these vendors.  You'll be glad you did.  And, it will help ensure no 'first responders' need to be dispatched your way following a regulatory collision. 
(Views expressed in this article do not necessarily reflect policy of the Mortgage Bankers Association, nor do they connote an MBA endorsement of a specific company, product or service. MBA NewsLink welcomes your submissions. Inquiries can be sent to Mike Sorohan, editor, at msorohan@mba.org; or Michael Tucker, editorial manager, at mtucker@mba.org.)